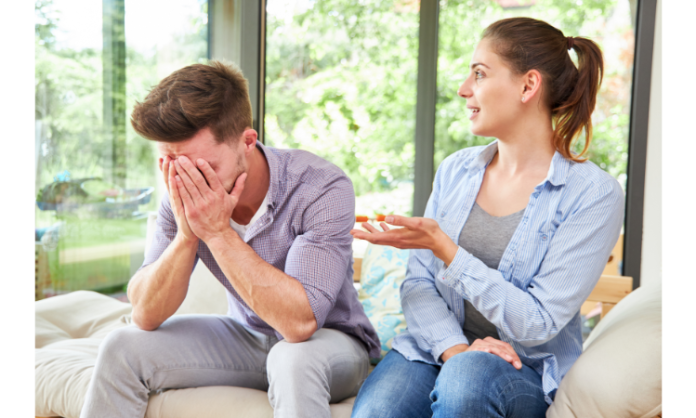 Each marriage has its own ups and downs. It is normal to have disagreements and disputes, but when certain patterns of behavior become commonplace, it could be a sign of a deeper issue. In this article, we will explore the 12 big signs of an unhappy marriage and how to revive it, and how to breathe new life into a faltering relationship. Additionally, we'll delve into understanding when a marriage might be over, what signifies a healthy marriage, and even touch on the intriguing concept of karma in marital relationships.
Lack of Communication
The first sign of an unhappy marriage is often a drastic change in communication patterns. If you notice you and your partner aren't communicating as frequently or openly as before, it could be a sign of an underlying issue.
Revival Tip: Enhance your communication. Schedule uninterrupted time to talk each day and openly discuss your feelings. It's all about taking that first step toward resolving your issues.
Constant Arguments
When every discussion turns into a battlefield, it might be one of the 12 signs your marriage is over. The inability to have a disagreement without escalating into an argument indicates a breakdown in communication and respect.
Revival Tip: Engage in conflict resolution strategies. Consider seeking help from a professional therapist who can provide guidance and practical strategies to deal with disagreements effectively.
Emotional Distance
Feeling emotionally disconnected from your partner could signify an unhappy marriage. If you feel more like roommates than spouses, it's a serious issue that needs addressing.
Revival Tip: Find shared interests or activities you both enjoy. Spending quality time together can help rebuild the emotional connection.
Decreased Physical Intimacy
Physical intimacy is a crucial part of a marital relationship. A noticeable decrease or complete lack thereof may indicate deeper problems.
Revival Tip: Try to rebuild your physical relationship slowly. Engage in simple acts like holding hands or hugging each other more often.
Avoidance of Each Other
When spending time together feels like a chore or leads to conflict, partners might start avoiding each other. This avoidance could signify an unhappy marriage.
Revival Tip: Instead of avoiding, face the issues head-on. Confront your problems and discuss them openly.
Lack of Respect
Mutual respect is a key ingredient in a healthy marriage. If you feel disrespected, belittled, or criticized consistently, it is a significant sign of an unhealthy marriage.
Revival Tip: Practice and insist on respect. Effective communication, active listening, and empathy can help in fostering mutual respect.
Unresolved Disputes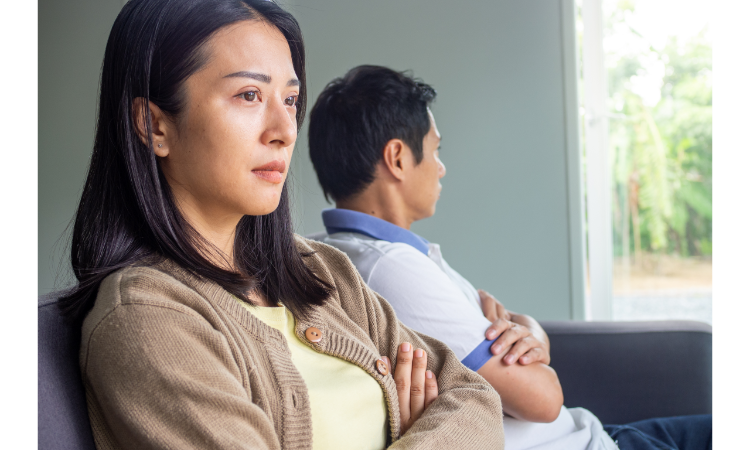 Disputes are common in any relationship, but when they are left unresolved, resentment and anger can build up over time, leading to an unhappy marriage.
Revival Tip: Establish a problem-solving routine. Address disputes promptly and in a constructive manner.
Frequent Thoughts of Leaving
If thoughts of leaving or fantasizing about a life without your spouse become frequent, it's a significant sign of a faltering marriage.
Revival Tip: Evaluate what's causing these thoughts. Are there specific behaviors or patterns that make you feel this way? Once identified, communicate with your spouse about these issues.
You're Living Separate Lives
When your lives don't intersect and you feel like you're leading separate existences, it's a clear sign of an unhappy marriage.
Revival Tip: Make an effort to share more aspects of your life. Plan shared activities and create common goals.
Unfair Distribution of Responsibilities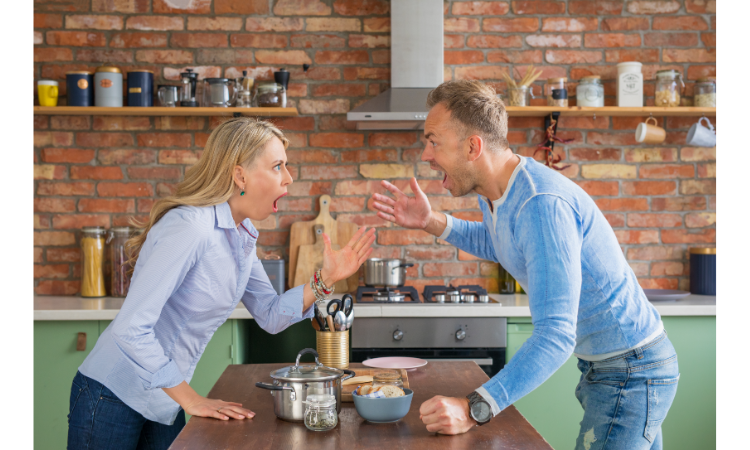 If one partner feels overburdened or that they are shouldering an unfair share of responsibilities, it can lead to resentment and, in turn, unhappiness in a marriage.
Revival Tip: Reevaluate your responsibilities. Discuss ways to distribute them more equitably. Each partner should feel valued and acknowledged for their contributions.
Feeling Unappreciated
When you feel like your efforts go unnoticed or unappreciated, it's a sign of an unhappy marriage. Appreciation is a fundamental human need and, in a marriage, can create a sense of belonging and mutual respect.
Revival Tip: Cultivate an attitude of gratitude. Express your appreciation for your spouse's efforts, no matter how small, and encourage them to do the same.
Unhappiness Spills Over Into Other Aspects of Life
The final and most profound sign is when the unhappiness in your marriage affects other aspects of your life. This could be in the form of chronic stress, decreased performance at work, or strained relationships with friends and family.
Revival Tip: Seek professional help. A counselor or therapist can provide guidance to navigate these challenging times, and provide strategies for managing stress and improving overall well-being.
Conclusion
The 12 signs of a healthy marriage are often the mirror opposites of these signs. Active communication, mutual respect, fair distribution of responsibilities, a sense of gratitude, shared interests, and a strong emotional and physical connection are all indicative of a thriving relationship.
It's crucial to remember that noticing these signs doesn't necessarily mean it's the end. Recognizing the problem is the first step toward solving it. When these issues are identified and addressed, marriages can often be revived and even strengthened.
One intriguing concept to ponder upon is the 12 signs of karma in relationships. Karma, according to ancient wisdom, suggests that our actions in this life will have consequences in future lives. This concept, when applied to marriage, indicates that the way we treat our spouse will reflect back on us. It acts as a reminder to treat our partners with kindness, respect, and love.
An unhappy marriage can often be revived with dedication, communication, and mutual respect. If you identify these signs in your relationship, take it as an opportunity to strengthen and renew your bond with your spouse. Remember, the goal is not just to survive, but to create a relationship where both partners thrive.