India, a land of rich culture and diverse culinary traditions, has always been a treasure trove for food lovers. The country is equally welcoming to vegans, with a plethora of options in its culinary repertoire. This article will introduce you to Ten delicious Indian foods every Vegan should know that will tickle your taste buds without any animal-based ingredients. Here we will also unveil some everyday foods that are vegan and healthy, demonstrating that plant-based diets can indeed be flavorful and diverse.
Masala Dosa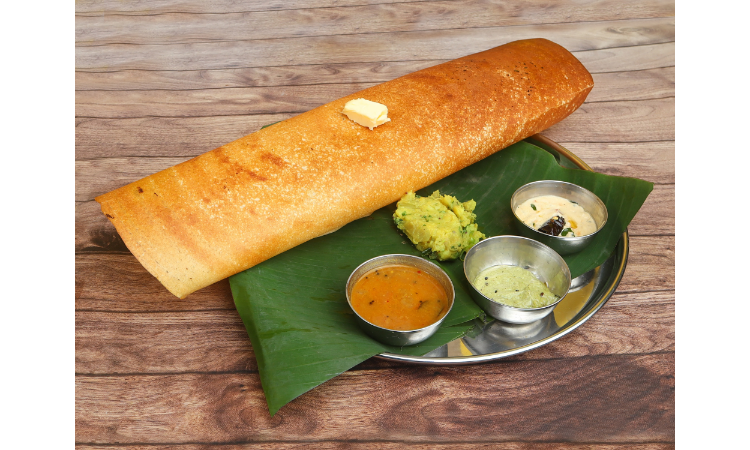 Originating from the southern part of India, the Masala Dosa is a mouthwatering pancake made from a fermented batter of rice and lentils. It's filled with flavorful potato curry and served with delicious coconut chutney. The crispy exterior combined with the tender, spiced filling creates an irresistible texture and taste.
Kofta
Kofta is a classic Indian dish traditionally made with minced meat. However, in the vegan version, vegetables or lentils replace the meat, resulting in a healthy and delicious meal. Try this recipe for Vegan Malai Kofta, where the kofta balls are made of potatoes, carrots, and peas, and served in a creamy, tomato-based sauce.
Palak Tofu Curry
Who said vegans can't enjoy a creamy, hearty curry? Palak Tofu Curry is a vegan adaptation of the classic Indian dish, Palak Paneer. Instead of paneer, tofu is used as a substitute. It's a mix of spinach, tofu, and a host of other spices, providing an unforgettable burst of flavors. Try this Palak Tofu Curry Recipe for a delightful, satisfying meal.
Gobi Manchurian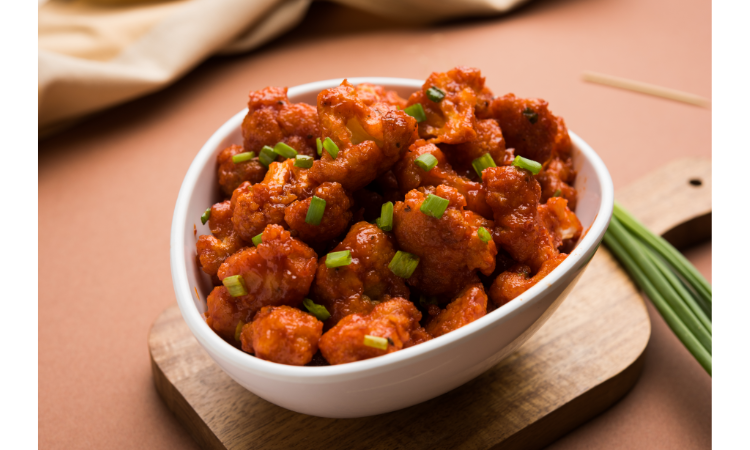 Gobi Manchurian is a popular Indo-Chinese fusion dish that involves crispy, battered cauliflower florets tossed in a sweet and spicy sauce. It's an irresistible starter that pairs well with any main course. Here's a fabulous Gobi Manchurian recipe you can try at home.
Baingan Bharta
Baingan Bharta is a flavorful dish made with roasted eggplant mashed and cooked with various aromatic spices. Its smoky flavor combined with the tanginess of tomatoes makes it a delicious choice for vegans. Learn to make your own with this Baingan Bharta recipe.
Chole Bhature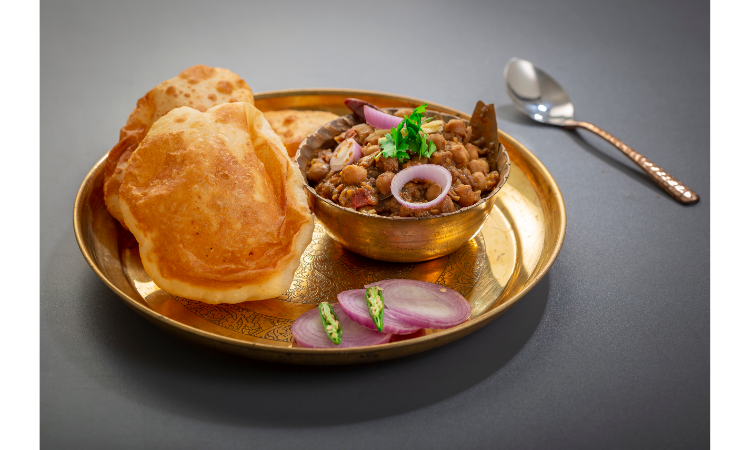 Chole Bhature is a combination of spicy chickpea curry (chole) and soft, fluffy bread (bhature). The vegan version of this dish replaces traditional yogurt with a plant-based alternative in the bread recipe. This dish is a delicious, hearty option perfect for a weekend brunch. Check out this Vegan Chole Bhature recipe.
Vegetable Biriyani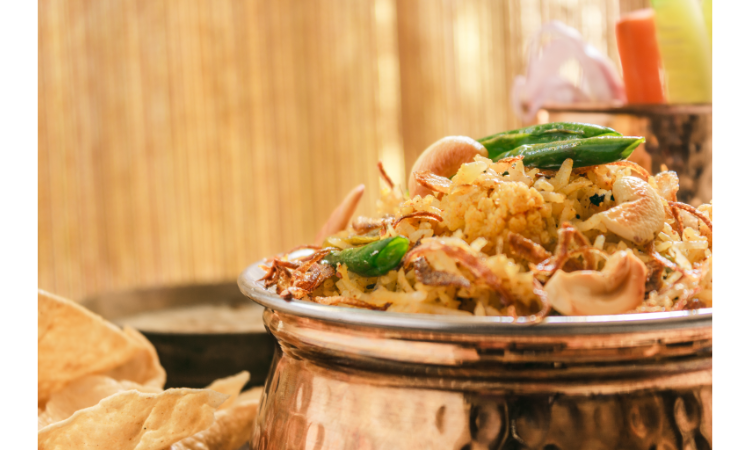 Vegetable Biriyani is a fragrant, spiced rice dish cooked with a variety of vegetables and aromatic spices. Infused with saffron and garnished with fried onions and raisins, this vegan-friendly dish is as delicious as it is beautiful. You can try this amazing Vegan Vegetable Biriyani Recipe for a flavorful meal.
Dal Makhani
Traditionally made with cream and butter, Dal Makhani is a hearty lentil dish from Punjab. The vegan version substitutes the dairy with plant-based alternatives without compromising on taste. The creamy lentils cooked with fragrant spices create a comforting meal. Here's an easy Vegan Dal Makhani recipe you can whip up at home.
Bhelpuri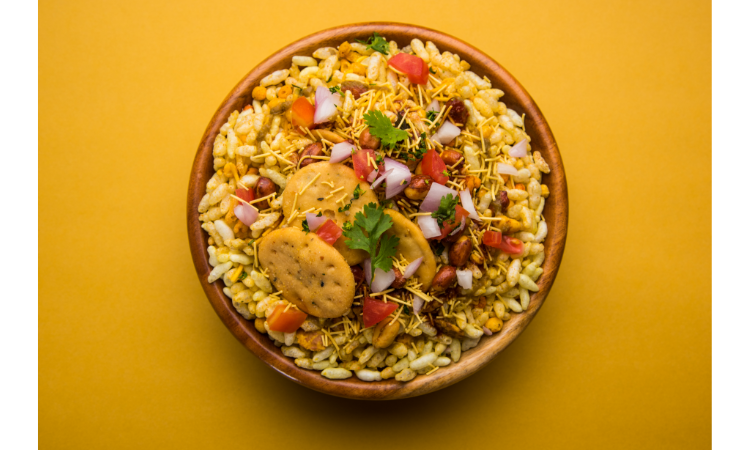 Bhelpuri is a popular Indian street food known for its tantalizing mix of flavors. Puffed rice is tossed with onions, tomatoes, and a medley of chutneys, offering a delightful combination of sweet, tangy, and spicy flavors. Check out this Vegan Bhelpuri Recipe to bring the taste of Indian streets to your kitchen.
Samosa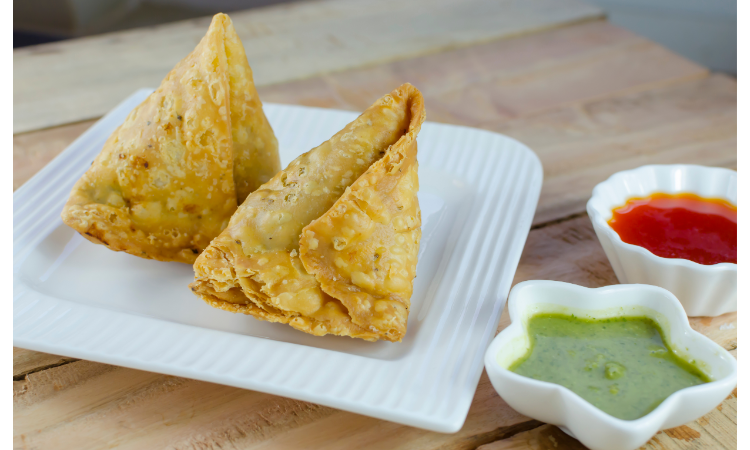 No list of Indian food would be complete without mentioning the iconic Samosa. This deep-fried pastry filled with a spicy potato mixture is a popular snack across the country. Most samosa fillings are naturally vegan, making it a great choice for anyone on a plant-based diet. Here is a Vegan Samosa recipe you can try at home.
Everyday Foods That Are Vegan
In addition to these 10 mouth-watering dishes, Indian cuisine also offers an array of everyday foods that are vegan. The following are some of these staple foods, easy to prepare and filled with nutrients.
Roti (Indian Bread)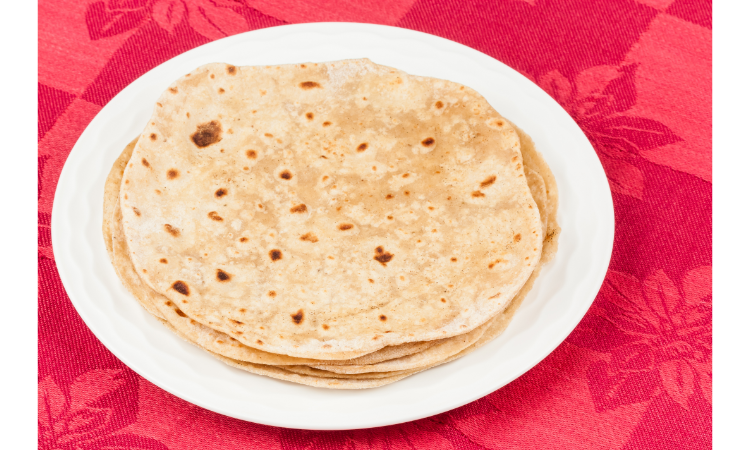 This whole wheat bread is a staple in Indian households and is consumed daily. It is naturally vegan and pairs well with almost all Indian dishes. Here's a recipe you can follow to make your own rotis at home.
Rice
Rice, whether plain boiled, pulao, or a lemon rice preparation, is vegan and complements a multitude of Indian dishes.
Rajma (Red Kidney Bean Curry)
Rajma is a North Indian curry dish made with red kidney beans and various spices. It is usually enjoyed with rice. Simply swap out the ghee for oil, and you have a hearty vegan meal. Here's a vegan Rajma recipe to try at home.
Mixed Vegetable Curry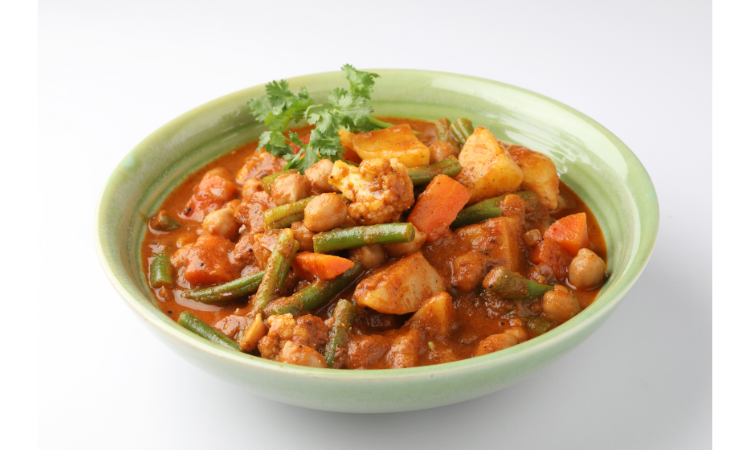 A blend of various vegetables cooked in an onion-tomato gravy, the Mixed Vegetable Curry is a wholesome dish that goes perfectly with rice or bread. This is an everyday food that is vegan. Follow this Mixed Vegetable Curry recipe to whip up a vegan version of it.
Dal Khichdi
Dal Khichdi is a comforting meal made by cooking rice and lentils together, resulting in a nutritious and filling dish. It's perfect for those lazy days when you want to prepare a simple, one-pot meal. Here is a vegan Dal Khichdi recipe you can follow.
Indian cuisine proves that vegan food doesn't have to be restrictive or boring. From the 5 Indian foods mentioned to countless others, it offers a diverse range of dishes that will please even the most discerning palate.
Conclusion
Embarking on a vegan diet doesn't mean you need to compromise on taste or variety. As we have explored in this article, Indian cuisine presents a diverse selection of flavorful and wholesome vegan dishes that are relatively easy to prepare. From the well-loved Chole Bhature and Masala Dosa to everyday staples like Roti and Dal Khichdi, the options are virtually endless. The beauty of Indian cuisine lies in its versatility and the endless possibilities it offers to vegans. The dishes listed above are not just scrumptious but are also packed with nutrients, making them a perfect fit for those following a plant-based diet.
Every vegan should explore the vast world of Indian cuisine. With this guide to 10 delicious Indian foods every vegan should know about, you're now ready to take a flavorful journey through the heart of Indian gastronomy.