Travel insurance is a great way to protect your vacation. It's important to know what kind of coverage you have before you go. You'll want to make sure that your insurance covers the things that are most important to you, like medical expenses, lost luggage, or travel delays.
In light of the COVID-19 pandemic, travel has become more uncertain than ever before. Many travelers are concerned about the potential health risks of traveling, as well as the financial risks of canceled flights or trips. This has led to a surge in interest in travel insurance, as people seek to protect themselves from these uncertainties.
In this blog post, we will explore the topic of travel insurance and COVID-19, answering some of the most common questions travelers have. We will cover what is covered under travel insurance related to the pandemic, how to choose the right policy, and things to do if you need to make a claim. Read on to learn more about how travel insurance can give you peace of mind during these uncertain times.
In this article, we'll cover some of the basics of travel insurance and give you some ideas on how to find the right policy for your needs.
What is Travel Insurance
Travel insurance is a type of health coverage that you can purchase when you're traveling outside your home country. It helps protect you from the cost of medical care if you get sick or injured while on a trip.
Travel insurance typically covers emergency medical care, medical evacuation, and medical expenses not covered by your regular health insurance plan. It may also cover lost or damaged luggage, trip cancellation and interruption, and travel delays.
What does travel insurance cover
Travel insurance covers a range of things, including:
Medical treatment, hospitalization and evacuation (in case of emergency), and repatriation.
Loss or damage to personal possessions while traveling abroad.
Theft or loss of baggage or personal effects while on a trip.
Common questions asked about travel insurance
Does it cover natural disasters or extreme weather?
Yes, travel insurance covers natural disasters and extreme weather conditions, but only if they occur during the trip. You'll need to submit a claim for your trip cancellation or interruption expenses within 30 days of your trip's end date, whether you've been able to travel or not. If you purchase/start your travel insurance or book your trip after the unexpected event has taken place, it would not be considered an unexpected event under your policy, and you would not be covered for those costs. The amount of coverage you have will depend on the options you selected when you purchased your policy.
When does the policy start? From the date I purchase or from the date I travel?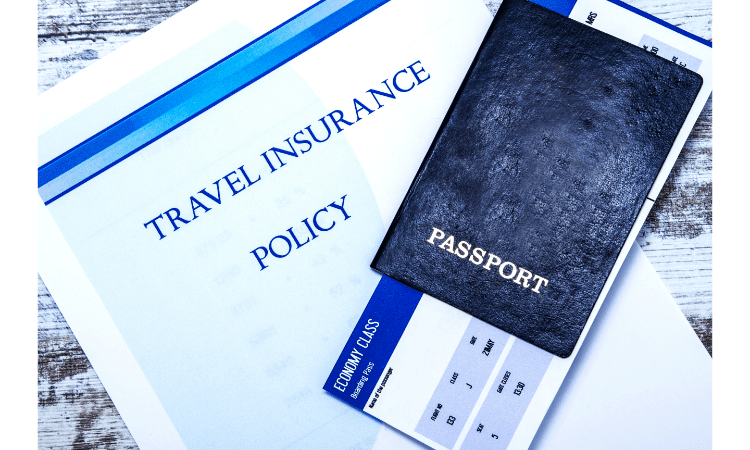 The policy starts from the date you purchase or from the date you travel. It is important to note that if you purchase your policy online, it will start from the date of purchase. If you purchase your policy at a travel agency or a hotel desk, it will start from the date of your travel. Travel insurance policies generally come in two types: one that covers medical expenses and one that covers non-medical expenses as well.
If I have an accident at home and have to cancel my travel plans, will my flights be covered?
Our policy automatically provides cover if you need to cancel or delay your trip before you start away. The amount of coverage you have will depend on the options you selected when you purchased your policy.
The level of coverage you choose will be on a per-policy basis. This means you should consider the cancellation or delay costs of all the people on your policy. Typically, people choose an amount that will cover all their prepaid travel tickets, hotels, tours, or other travel-related expenses for all travelers on the policy.  If you have an accident at home and have to cancel your travel plans, the first step is to contact your insurance provider. They will tell you if you need to make a claim and will help you decide whether or not they will cover your flights.
If they do decide that they will cover your flight, they may ask for proof of purchase (such as a receipt) or an agreement of coverage from your insurance company.
Am I covered for my existing medical condition?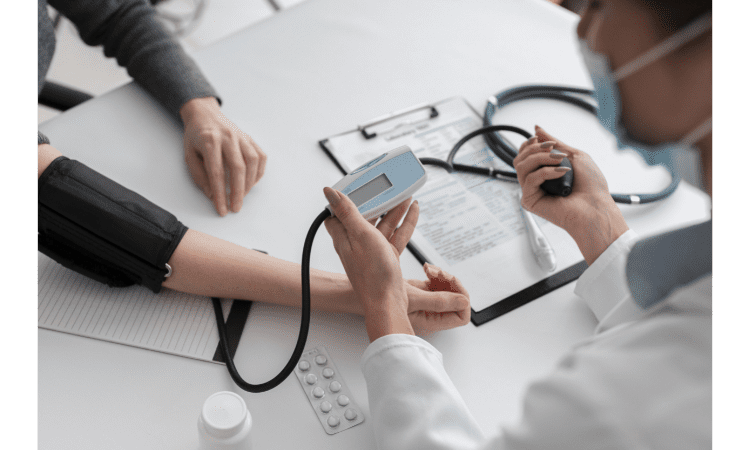 If you have an existing medical condition, you may still be eligible for travel insurance. Travel insurance policies typically cover pre-existing conditions, and if you've been diagnosed with a pre-existing condition, it's possible that your policy will cover you while you're on an excursion. Even undiagnosed symptoms are considered to be pre-existing medical conditions under the TravelCare policy. If you have undiagnosed symptoms, you will be unable to declare these and they will remain excluded from cover under your policy.
Once you've declared your pre-existing medical conditions, we will confirm whether we can offer cover and the additional premium you will need to pay if you would like the cover, all before you purchase the policy. You can choose to pay for the cover or leave the conditions excluded from cover and still buy the policy, in which case we will still cover you for other unexpected events unrelated to your excluded pre-existing medical condition/s, such as falling over and injuring yourself or travel delays.
How can I make a claim for an item that is lost or stolen overseas without a receipt?
If you need to make a claim for a lost or stolen personal item but don't have the receipt, there's still hope.
To be able to assess your claim, you'll need to provide proof of ownership and value for your items, as well as proof of the unexpected event which caused you to make a claim.  Proof of an unexpected event, for example, would be a police report, or baggage loss form provided by the airport baggage services or airline.
While original receipts are preferred to show us proof of ownership and proof of value, you can also send us one or more of the following documents:
A reprinted receipt from the store you purchased the item from; or
A bank/credit card statement showing the purchase of the item; or
Any other document which verifies the date of purchase and price paid for the claimed item.
Although we encourage travelers to submit their claims promptly, there is no time limit to do this. Just make sure that you post us the documents as soon as you can do so conveniently. We can then assess the claim once we receive the supporting documentation.
I am planning to visit a potentially dangerous country, am I covered?
That depends on whether or not there's a travel advisory issued for the country on the Safe Travel website at the time you purchase your travel insurance policy. Let's say you want to visit a country that currently has a 'Do not travel' or 'Reconsider your need to travel' travel advisory. If the advisory was issued prior to you buying your travel insurance, we wouldn't cover you for events related to that advisory because we would not consider it unexpected if you encounter problems.
If you bought your policy and then a 'Do not travel' or 'Reconsider your need to travel' travel advisory was issued prior to your departure, there would be cover to cancel or alter your trip, provided it is not related to any other general exclusion, for example, terrorism. In case of an act of terrorism occurs once you are overseas, there would be a cover for medical expenses if you get hurt as a result of that act of terrorism, provided there was no travel advisory issued prior to your departure. Remember, your safety is more important than any adventure, so always check whether any travel advisories have been issued on this website ahead of booking your travel plans.
What About COVID-19 and Other Pandemics?
COVID-19 has been a real game-changer, and it's still going strong. We're all hoping that the virus will burn out soon and we can return to normal life. But in the meantime, it's important to be prepared for any type of pandemic or epidemic—and you can't do that without travel insurance!
Travel insurance might seem like an unnecessary expense when you're just planning a vacation or business trip. But if your trip is canceled, rescheduled, or delayed due to a pandemic or public health emergency, travel insurance will reimburse you for lost or missed travel expenses so you can get back on track with your plans. And if your travel doesn't go as planned because of COVID-19, our policy will cover any medical care costs incurred by yourself or anyone in your party while abroad.
I will be traveling soon and have a sick/elderly family member at home – what happens if they die or are hospitalized?
You should always be prepared for the worst, whether you're traveling or not. If you're on a trip and your elderly family member becomes ill or is hospitalized, it will be up to you to decide how to handle their care. You can either stay with them or leave them to go on with your trip, but either way, you'll need to make sure that someone is taking care of them.
If you decide to stay at home and take care of your family member, then it's important that you have a backup plan in place for any unforeseen event that happens if they die or are hospitalized while you're gone. In the case of any unfortunate incident, if they pass away while you're away, then you'll need funeral services as soon as possible so they can be buried quickly. If they're hospitalized, then there may be medical bills that need payment right away. In both cases, travel insurance can help cover these costs so that they don't fall onto your shoulders alone.
Conclusion
In conclusion, travel insurance is a great way to protect yourself from unexpected expenses and the possibility of losing your belongings. It's also a good idea if you're traveling with children or pets.
Traveling can be an exciting, thrilling experience. But it can also come with its own unique risks and challenges. If you're planning on doing some vacation trips in the near future, it's important to take steps to protect yourself and your loved ones from unexpected expenses and lost items.