When people think of Singapore, the common images that pop up are that of the iconic Merlion, towering skyscrapers, luxurious shopping centers like Orchard Road, and diverse cultural districts like Chinatown. This global city is a melting pot of cultures, an intersection where the East meets the West, and is home to some of the world's most stunning cityscapes and parks. So, if you're planning a trip, here are the Travel Guide and Things to do in Singapore.
Greet the Iconic Merlion
No trip to Singapore would be complete without visiting the legendary Merlion. A statue with the head of a lion and the body of a fish, the Merlion symbolizes the city's humble origins as a fishing village and its original name — Singapura — meaning 'lion city'. Snap a selfie with this iconic statue and soak in the stunning views of Marina Bay.
Discover the Gardens by the Bay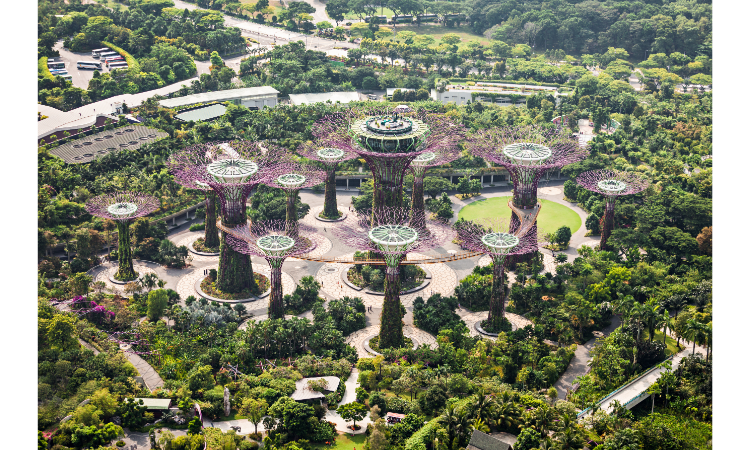 Next, make your way to the awe-inspiring Gardens by the Bay. This 101-hectare nature park is home to over a million plants, making it a sanctuary for nature lovers. Explore the Supertree Grove, Flower Dome, and Cloud Forest. In the evening, witness the captivating light and sound show — an experience not to be missed.
Experience Luxury at Marina Bay Sands
While at Marina Bay, you can't miss the stunning Marina Bay Sands. This architectural marvel offers an array of experiences. Dine at celebrity chef restaurants, indulge in luxury shopping, or try your luck at the casino. The highlight, however, is the Sands SkyPark, where you can enjoy breathtaking panoramic views of the city skyline.
Explore the Singapore Botanic Gardens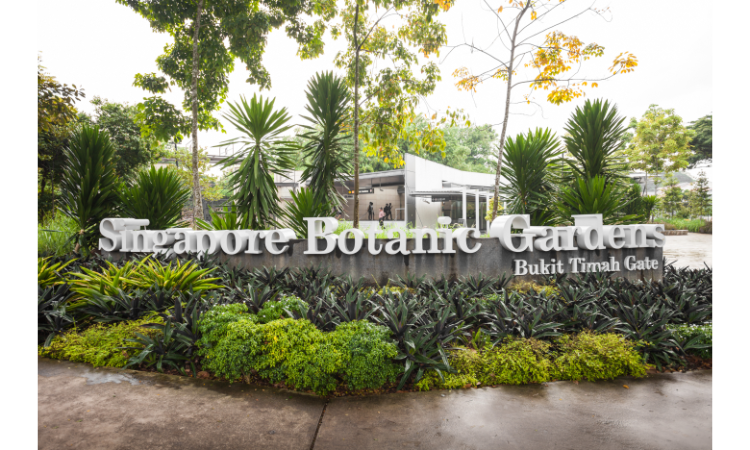 Find a tranquil retreat in the city at the Singapore Botanic Gardens. This UNESCO World Heritage site hosts a spectacular collection of tropical flora. Take a leisurely stroll through the National Orchid Garden, Rainforest, and the Jacob Ballas Children's Garden.
Adventure at Sentosa Island
Your adventure awaits at Sentosa Island, Singapore's premier island resort getaway. Unwind at the sandy beaches, enjoy thrilling rides at Universal Studios Singapore, marvel at marine life at the S.E.A. Aquarium, or take a scenic cable car ride for a bird's eye view of the island.
Dive into History in Chinatown
Immerse yourself in the rich cultural tapestry of Singapore in Chinatown. Visit the ornate temples, peruse the bustling markets, or savour the diverse street food. Chinatown Heritage Centre is a must-visit for history buffs.
Experience the Night Safari Singapore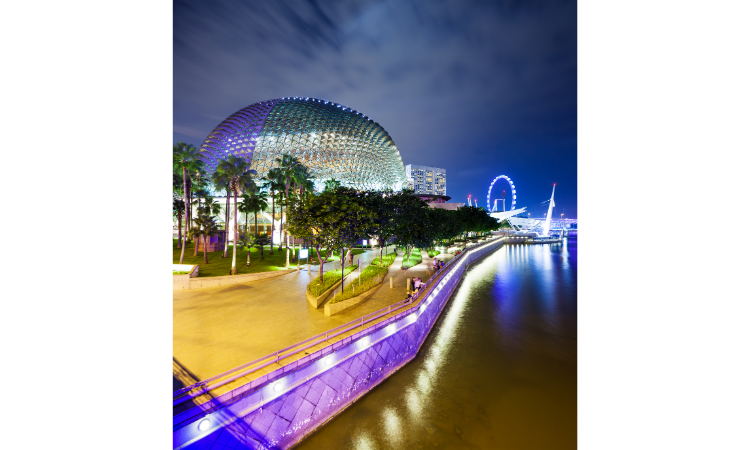 The Night Safari Singapore offers a unique wildlife experience. As the world's first nocturnal zoo, it allows visitors to observe over 2,500 animals in their naturalistic nighttime habitats. Hop on a tram or venture on one of the walking trails for this incredible adventure.
Get Thrilled at Universal Studios Singapore
Step into the world of movies at Universal Studios Singapore. Experience cutting-edge rides, shows, and attractions based on your favourite films and television series. Whether it's stepping into the Kingdom of Far Far Away from Shrek or battling Decepticons at TRANSFORMERS The Ride, the fun never stops.
Shop Till You Drop at Orchard Road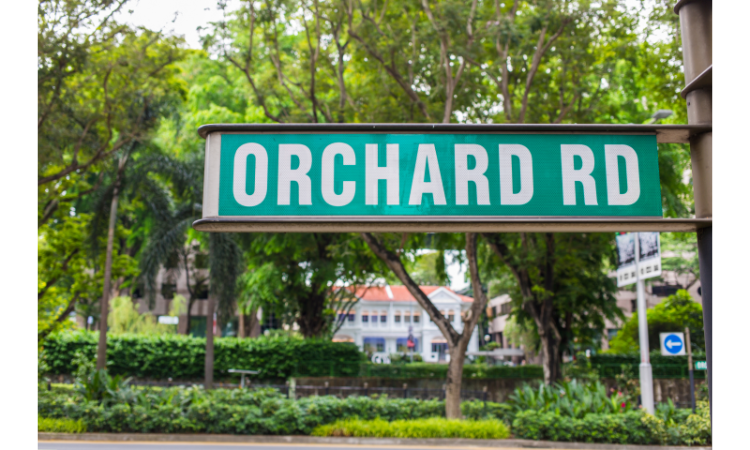 Indulge in retail therapy at Orchard Road, Singapore's premier shopping street. From high-end designer labels to affordable fashion, and from electronics to cosmetics, you'll find it all in this 2.2-kilometer-long boulevard.
Visit the Singapore Zoo
Last but not least, pay a visit to the world-renowned Singapore Zoo. This open-concept zoo is home to over 300 species of mammals, birds, and reptiles. You can enjoy breakfast with orangutans, watch the Splash Safari Show, or participate in the token feeding sessions.
Bonus: Explore the Lesser-Known Gems
While the aforementioned sights are must-visits on any trip to Singapore, the city-state is packed with hidden gems that are often overlooked by tourists. Here are a few more attractions that you might want to add to your Singapore bucket list:
Get Artistic at Gillman Barracks
Nestled amidst lush greenery, Gillman Barracks is a vibrant arts cluster that was once a colonial military camp. It is now home to contemporary art galleries, eateries, and design retailers. Wander around this artistic enclave and discover a variety of local and international art installations.
Take a Stroll Along the Southern Ridges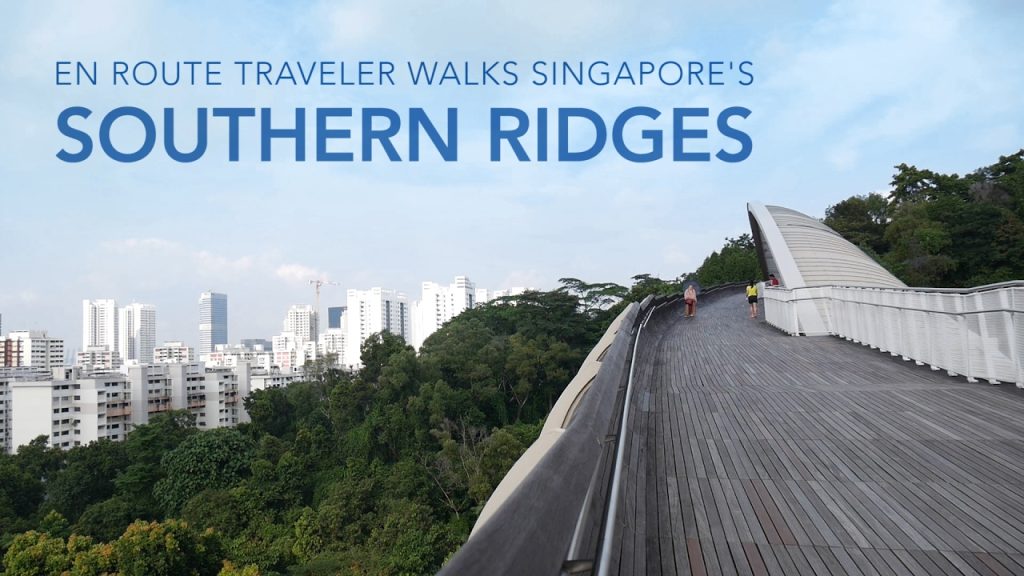 For nature lovers, the Southern Ridges offers an idyllic escape from the bustling city. This 10-kilometre trail connects various parks along the southern edge of the city, offering stunning views and vibrant flora and fauna.
Explore Pulau Ubin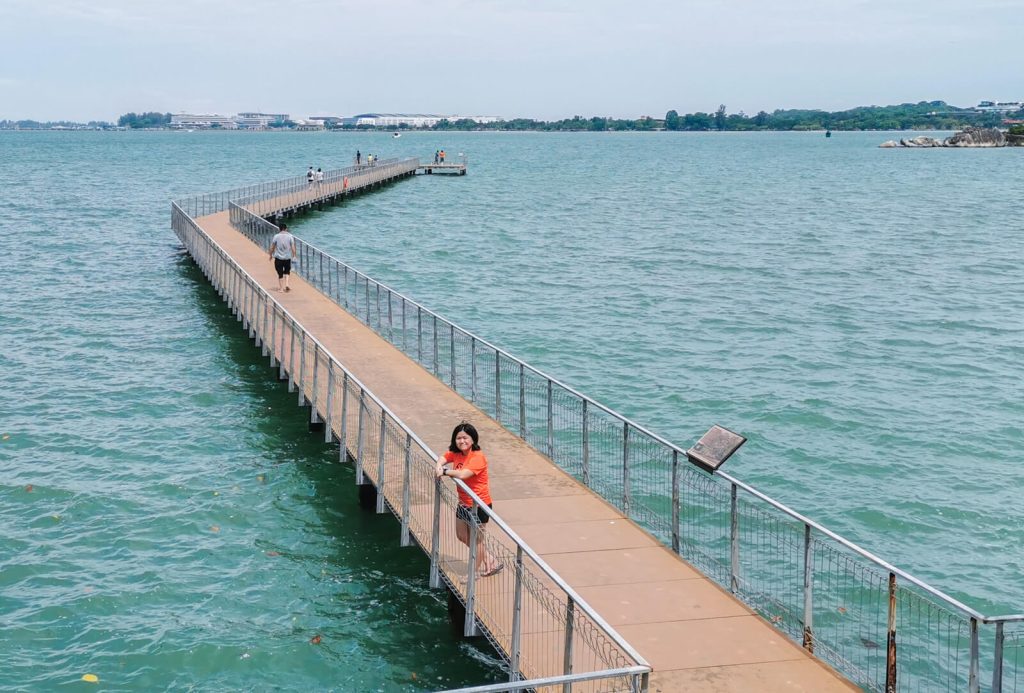 If you want to get a glimpse of Singapore's past, take a bumboat ride to Pulau Ubin. This rustic island is one of the last rural areas to be found in Singapore, with an abundance of natural flora and fauna.
Visit the Peranakan Museum
Discover the rich heritage of Peranakan communities in Southeast Asia at the Peranakan Museum. The museum offers a comprehensive overview of their unique culture and traditions.
Experience the East Coast Park
Stretching over 15 kilometers, East Coast Park is a beach park catering to all age groups. Cycle along the beach, go camping or plan a BBQ while enjoying the sea breeze.
Celebrate Singapore's Vibrant Festivals
Singapore's multicultural society means that the city is teeming with colorful and exciting festivals all year round. Here are a few you shouldn't miss:
Chinese New Year: Marking the start of the lunar new year, this festival is celebrated with lanterns, lion dances, and street bazaars.
Hari Raya Puasa: This Islamic festival marks the end of Ramadan, the holy month of fasting. Celebrate with Malay music, food stalls, and beautiful decorations in the Geylang Serai district.
Deepavali: Known as the Festival of Lights, this Hindu celebration is marked by an explosion of lights, street decorations, and aromatic food in Little India.
Christmas on A Great Street: Orchard Road lights up in December for a truly spectacular Christmas celebration. Experience the festive markets, live concerts, and the dazzling display of lights.
Savor Singapore's Food Paradise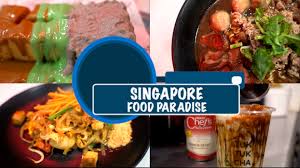 When it comes to food, Singapore is a paradise. Its diverse culinary scene reflects its multicultural population. Here's a taste of what you can expect:
Hawker Centres: Experience the heart of Singapore's food culture in its bustling hawker centres. Try dishes like Hainanese Chicken Rice, Chilli Crab, Laksa, and Char Kway Teow.
Fine Dining: Singapore is also home to numerous Michelin-starred restaurants offering world-class dining experiences. Local favorites include Odette, Burnt Ends, and Les Amis.
Local Bakeries and Cafes: For the best pastries, cakes, and coffee, head to Tiong Bahru Bakery, Maison Kayser, or The Providore.
Explore Singapore's Vibrant Nightlife
When the sun goes down, Singapore dazzles with its vibrant nightlife. The Clarke Quay area is a great place to start your nocturnal adventure. This bustling riverside quay is packed with fun-filled nightclubs, romantic river cruises, and live music bars.
For an extraordinary night, visit 1-Altitude, the world's highest al fresco bar. Enjoy a cocktail and take in the panoramic night views of Singapore's skyline.
Experience Singapore's Rich Culture and History
Your three days in Singapore should also include a dive into the city's rich culture and history. Start by visiting the National Museum of Singapore, the city's oldest museum with a focus on showcasing its history and culture.
Next, head to The Asian Civilisations Museum, where you'll be greeted with a wide array of Asian artifacts and historical pieces. This museum is dedicated to exploring the rich artistic heritage of Asia, especially the ancestral cultures of Singaporeans.
Finally, visit the Changi Museum to gain insight into the plight of wartime prisoners during World War II. It's a poignant reminder of the resilience and tenacity of the human spirit.
Shopping Spree in Singapore
Your travel guide and things to do in Singapore wouldn't be complete without indulging in a little retail therapy. The city-state is a shopping haven, with its endless shopping malls, luxury boutiques, and bustling street markets.
At the heart of the city is Orchard Road, often referred to as the shopping belt of Singapore. With its plethora of shopping malls, you'll find high-end brands and budget-friendly stores alike.
For a more eclectic shopping experience, visit Haji Lane. This narrow lane in the Kampong Glam neighborhood is home to an array of quirky shops selling vintage clothes, handcrafted accessories, and unique souvenirs.
Bookworms should not miss BooksActually, an independent bookstore in Tiong Bahru. This quaint bookstore offers a wide selection of literature and fiction books, along with a charming collection of trinkets and stationeries.
Beyond the Urban Jungle: Natural Reserves in Singapore
Singapore is renowned for its urban skyline, but the city-state is also home to verdant green spaces and rich biodiversity. Here are a few natural attractions to add to your Singapore itinerary:
Visit the Sungei Buloh Wetland Reserve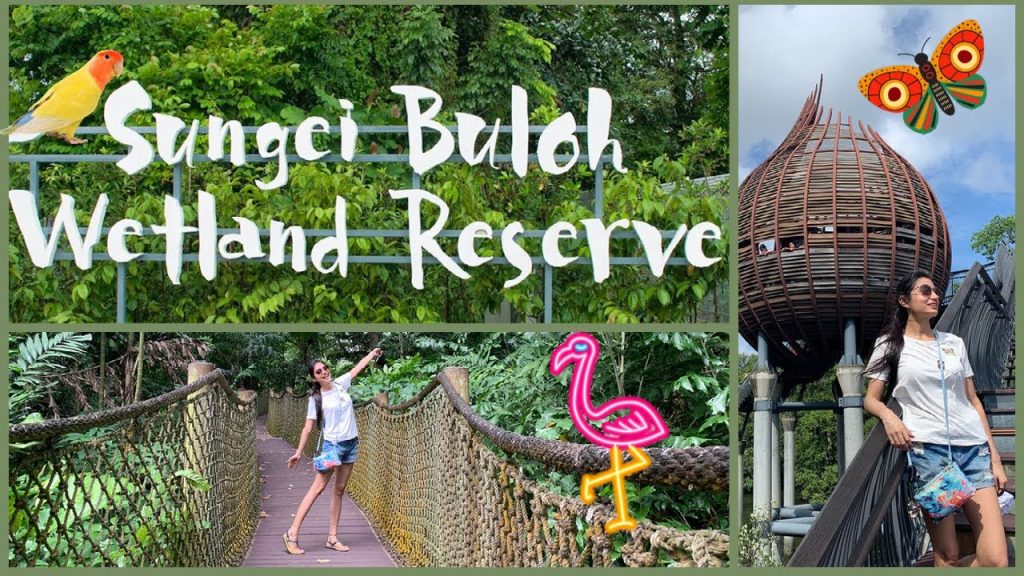 Sungei Buloh Wetland Reserve is a paradise for nature and bird lovers. This ecological site is home to migratory birds like the Milky Stork and Lesser Whistling Duck. Explore the reserve's walking trails, and immerse yourself in the tranquil sounds of nature.
Explore the Bukit Timah Nature Reserve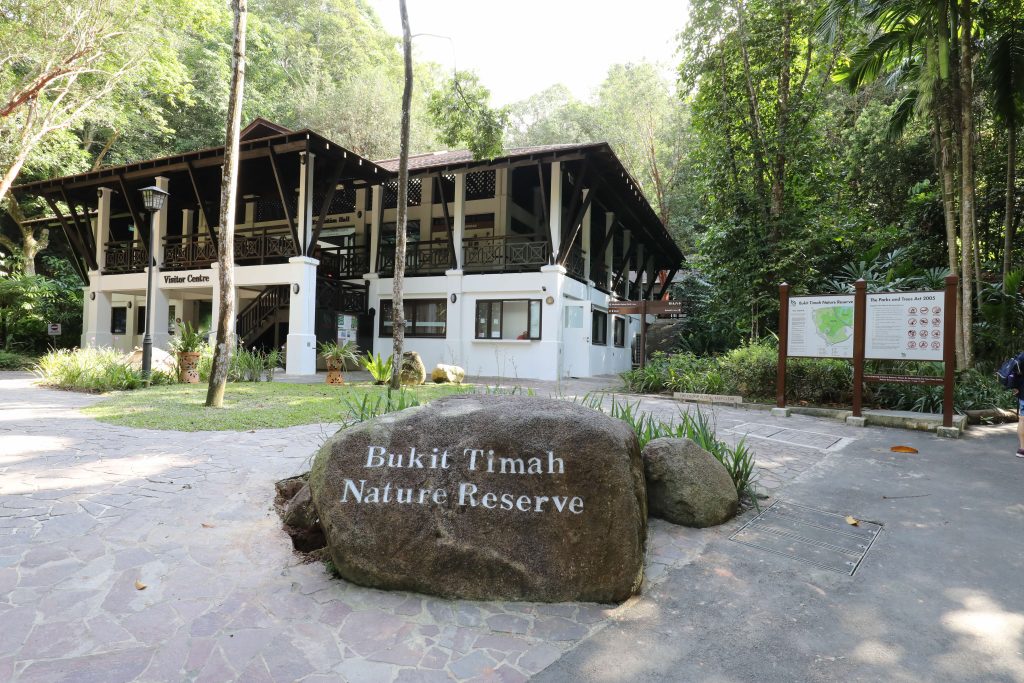 Discover Singapore's diverse native flora and fauna at Bukit Timah Nature Reserve. This ASEAN Heritage Park includes Singapore's highest hill and is a haven for nature lovers and hiking enthusiasts.
Wander Through the MacRitchie Reservoir Park
Home to Singapore's first reservoir, MacRitchie Reservoir Park offers outdoor recreation activities including kayaking, hiking, and bird watching. The TreeTop Walk suspended bridge provides panoramic views of the rainforest canopy.
Step into the Wild at Coney Island Park
Escape the city buzz at Coney Island Park, an ecological park boasting a wide variety of habitats. Spot diverse bird species or visit the rustic and charming Haw Par Beach Villa.
Get Around the City with Ease
Getting around Singapore is effortless, thanks to its world-class public transportation. In addition to buses and taxis, the Mass Rapid Transit (MRT), Singapore's extensive rail network, is an easy, quick, and cost-effective way to navigate the city. The lines are well-connected, ensuring that all the prime spots are within easy reach.
For a more scenic commute, hop onto a river taxi on the Singapore River. It's a great way to see the city's key landmarks from a different perspective.
Conclusion
Singapore is truly a destination like no other. From its iconic landmarks, rich history and culture, delectable cuisine, colorful festivals, natural reserves, to adrenaline-pumping activities, this city-state has something for everyone.
As we wrap up our journey, remember that a well-planned itinerary is key to a memorable trip. Look no further than Esanchar to guide you through your journey, making your travel dream a reality. Their expertise in arranging travel and visa packages ensures a smooth and unforgettable trip to the Lion City.
Embrace the diverse experiences that await you in Singapore, and immerse yourself in the blend of cultures, modernity, and tradition. So, here's to your adventure in the city of the Merlion. Enjoy your journey to the fullest.