If you've ever dreamed of traveling the world, but the thought of packing your bags and leaving behind everything you know is too much to bear, here are seven cities that will let you experience new cultures without giving up your life at home. The world is full of amazing places, but when it comes down to it, there are only a few cities that remain in the upper echelons of the "must-visit" list. The list varies depending on who's making it and what their personal preferences are—but we want to make sure that your list doesn't contain any holes. That's why we've put together our own list of the seven cities that every traveler should see before they die.
Each of these cities has a unique culture, history, and set of attractions. You'll also find plenty of other tourists from all over the globe who have come to experience what makes each city so special. We've compiled a list of our top 7 cities that you should consider seeing before you die.
Paris
Paris is a city that has a lot of history. It is the city of lights, love, and art. The city has an impressive history, as well as many beautiful monuments that draw visitors from all over the world.
The Eiffel Tower is one of the most iconic landmarks in Paris and a must-visit for any visitor to this incredible city. You will be impressed by its size; it is 324 meters tall. There are two observation decks on the second level of the tower, which is open to visitors 365 days a year. The top level offers 360-degree views of the city while the bottom level offers views of only one side of Paris at a time.
There are also many museums in Paris that are worth visiting including the Musée du Louvre, Musée d'Orsay, and Musée Rodin (just to name a few). Not only do these museums offer great exhibits but they also provide a glimpse into French culture and history through their artwork.
Read Also: 12 Essential Safe Travel Tips for Solo Travelers
London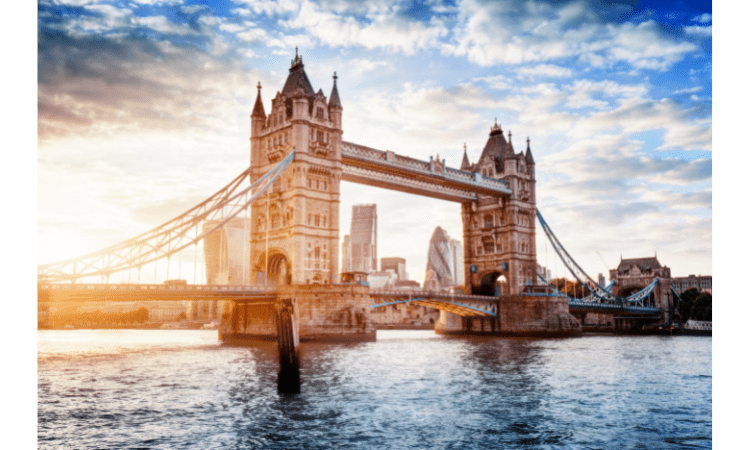 London, the capital of England and the United Kingdom, is one of the world's most visited cities.
The city has a population of over 8 million people and is situated in the southeast region of England. The city has a rich history that dates back to Roman times. It was founded by the Romans in a location where there was already an existing settlement called Londinium. The Romans built a wall around the city to protect it from invaders such as the Picts and Celts.
The city was named after the River Thames which flows through it. London Bridge is also located in this area and was first built in 1176 by Peter de Colechurch who is believed to have been the architect behind its construction. It is one of London's most popular landmarks and attracts millions of visitors every year who want to walk across it or just admire its beauty from afar.
If you're visiting London, you don't want to miss out on the most iconic sights and experiences. Here are 7 things you should see before you die:
Big Ben: This is one of the most famous clocks in the world, and it's a must-visit while in London. Big Ben is actually the name of the bell that chimes every hour, but it's also used to refer to the tower that houses it.
Buckingham Palace: You can't visit London without seeing Buckingham Palace! It's one of the most popular tourist destinations in all of England and offers a fascinating look into royal life.
The Queen's Gallery: This gallery showcases artwork from some of Britain's most famous painters, including Rembrandt and David Hockney. If you love art, this is a must-visit!
St Paul's Cathedral: St Paul's is another historic landmark that can't be missed—it was built in 1697 and is still standing today! It was designed by Christopher Wren and has been called "a great national monument."
Tower Bridge: Tower Bridge may look old-fashioned today, but it was originally built in 1894 as a replacement for an earlier bridge built during medieval times.
Rome
Rome is the capital of Italy and one of the most popular tourist destinations in the world. It's also one of the oldest, with a history that dates back to 753 B.C., when it was founded by Romulus and Remus, two brothers who were raised by a she-wolf after being abandoned by their parents.
Rome has been an important center of Western civilization for millennia. The Roman Empire was ruled by Rome until it fell in 476 A.D., but even after that, Rome continued to be a major city and cultural center. Its influence can be seen in modern architecture, art, politics, and law all around Europe and North America today.
Rome has an incredible number of museums—it's one of the world's top tourist destinations for a reason—but it's also just as good for sightseeing. You'll want to spend at least a day exploring the Colosseum and the Forum, where you can vivit ancient ruins from when Rome was at its height.
Rome is the perfect place to visit if you're looking for a truly unique experience. There are so many things to visit and do here, but if you only have a few days, here are our top recommendations:
The Colosseum: This ancient Roman arena was built in AD 80 and is still considered one of the most famous ruins in the world. It's located on Via dei Fori Imperiali and can be reached by bus from Termini Station.
The Vatican Museums: The Vatican Museums are home to some of the most important artworks in history. Highlights include Michelangelo's "Last Judgement" (1541-45) and Raphael's "Sistine Chapel" frescoes (1508-12). The museums are open every day except Monday morning and Sunday afternoon, and tickets can be purchased at St Peter's Basilica entrance or online at https://biglietteriamuseiincomune.vatican.va/en/.
Piazza Navona: This square was built between 1656 and 1667, making it one of Rome's earliest baroque spaces (and therefore one of its most beautiful). It features a fountain designed by Gian Lorenzo Bernini.
Istanbul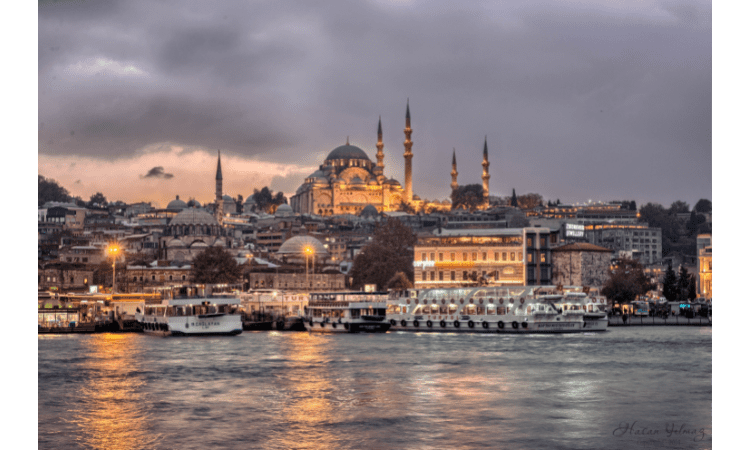 The largest city in the European part of Turkey, Istanbul has a rich history that dates back to the ancient Romans. It's also a modern metropolis with a bustling economy and a vibrant culture. The city is home to many historic sites including the Hagia Sophia, which was built in 537 AD; Topkapi Palace, where Ottoman Sultans lived from 1465 until 1922; and Blue Mosque, which was built between 1616 and 1619.
Other notable sites include Basilica Cistern (built-in 532), Hippodrome (still used as an open-air theater), Grand Bazaar (where you can find everything from traditional Turkish clothes to souvenirs), and Sultanahmet Mosque (one of the most famous landmarks in Istanbul). Istanbul is the only place where you can visit the Bosphorus Strait and the Golden Horn at the same time. The city is also home to Hagia Sophia, which was once one of the largest churches in the world and has been converted into a mosque and museum. If you're looking for someplace with lots of history and culture, Istanbul is it.
Book Ticket with us: http://www.esanchar.in
New York City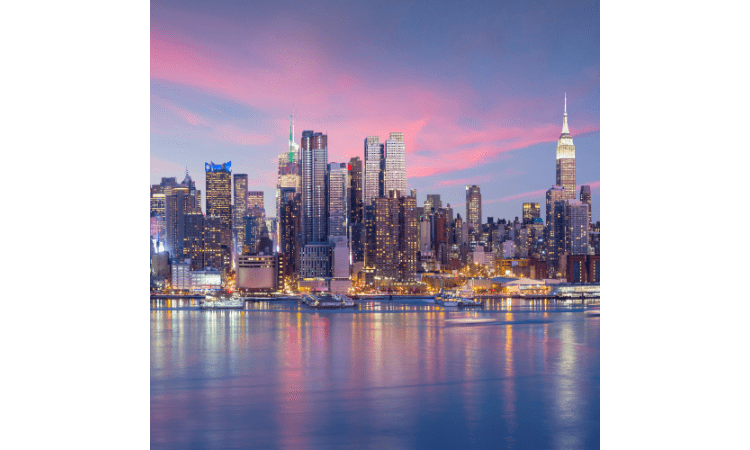 New York City is the most populous city in the United States and one of the world's major global cities. Located on a large natural harbor on the Atlantic Coast of the Northeastern United States, New York exerts a significant impact on global commerce, finance, media, art, fashion, research, technology, education, and entertainment. The home of Wall Street, it is also an important center for international politics and diplomacy.
New York City has been ranked first among global cities in competitiveness. It hosts more United Nations headquarters than any other city in the world (including its permanent mission to the U.N., which is located in Manhattan), while its cultural offerings include top-notch museums such as The Metropolitan Museum of Art and The Museum of Modern Art. Tourists often visit New York City to visit iconic landmarks such as Times Square or Grand Central Terminal; however, many people come here for less well-known attractions such as Central Park or Harlem. Other famous attractions include Broadway shows like "Hamilton", street art in Brooklyn, and Hudson River Park among others.
Sydney
Sydney is one of the most beautiful cities in the world. The city was founded by Captain Arthur Phillip in 1788, and it has grown into a bustling metropolis with a population of more than 5 million people.
Sydney is one of the most famous cities in Australia. It is a beautiful city and has some amazing things to visit and do. One of the main attractions in Sydney is the Opera House. This is an iconic landmark that is located on Bennelong Point and has been designed by Danish architect Jorn Utzon. The Opera House has three performance halls: Concert Hall, Drama Theatre, and Playhouse. There are also many restaurants and bars within this complex.
Another must-see attraction in Sydney is the Harbour Bridge. This bridge connects two sides of the city together, providing an incredible view of Sydney Harbour and its surrounding area. You will not want to miss out on this amazing sight while visiting this city!
The Royal Botanic Garden is also a great place to visit while you are in Sydney because it provides visitors with an opportunity to take photos with some of their favorite movie characters as well as enjoy some peaceful time away from all of the hustle and bustle going on around them every day when they go back home after work or school each day."
Sydney is a city of dreams. It's where the world's most beautiful people go to be seen—and it's where people go to visit them, too.
Tokyo
Tokyo is the largest city in the world and a place for the adventurous. It's also a city that can be overwhelming—if you don't know where to begin your exploration, you may just end up overwhelmed by everything. Tokyo is the capital of Japan and one of the most populated cities in the world. The city is known for its modern architecture, including skyscrapers, shopping malls, and amusement parks. Tokyo is famous for its cherry blossom trees, which bloom in springtime. The city also has many parks and gardens where you can enjoy these beautiful flowers up close.
1) Tokyo Tower: This iconic tower was built in 1958 and offers incredible views of Tokyo. It's also a great place to get a feel for what it's like to live in this massive metropolis.
2) Sensoji Temple: This Buddhist temple is one of the oldest structures in Tokyo and has been around since 628 AD! While it's undergoing renovations right now (through 2020), if you're visiting soon, you can still visit some of its historic features—and even pray at its shrine ahead of heading out into the city again.
3) Shinjuku Gyoen Garden: This garden is perfect for those looking for something quieter than the hustle and bustle of downtown Tokyo—just make sure not to miss its beautiful cherry blossoms!
4) Imperial Palace: It is known as the home of Japan's imperial family. It has been open to visitors since 1868; however, access can be limited depending on whether or not.
Conclusion
Our world is full of incredible places to visit, and we want you to make the most out of your life. If you've made it to this point, we hope you've learned a lot about the places we believe are worth seeing at least once in your life.
Whether you've already visited some or all of these cities, or have yet to make a trip, we hope this list helps inspire you—or just gives you an idea of where to go next.