Puerto Rico is one of the most interesting fun island destinations in the world. It is home to numerous historical sites, including several forts and monuments, as well as a number of museums.
The best thing about Puerto Rico is that it offers something for anyone who visits—from beaches to mountains and rainforests, this island has it all. If you're planning a trip to Puerto Rico, you want to make sure that you spend your time wisely. There are so many things to do in Puerto Rico, and not enough time to get them all done. It is a perfect place full of family friendly activities.
We've put together a list of the best guided things and activities to do in Puerto Rico for all ages, interests, fun, and abilities. We hope this guide helps make your vacation memorable.
About Puerto Rico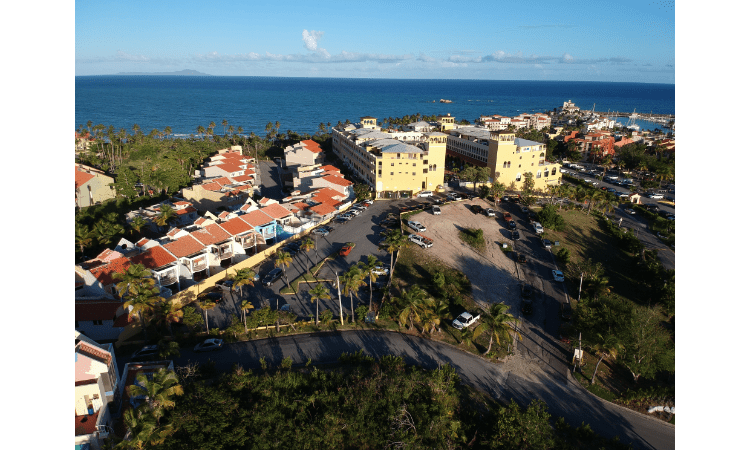 Puerto Rico is an island located in the Caribbean Sea and is a territory of the United States. It has been inhabited by humans since approximately 3,000 BC. Originally called Boriquen by the native Taíno people, it was renamed Puerto Rico (Rich Port) by Christopher Columbus during his second voyage to the New World in 1493.
Puerto Rico is a beautiful island with so much to offer as a family vacation option. From the white sand beaches, breathtaking views of the ocean, and delicious food to the friendly people and rich culture, there's no wonder it's one of the most visited destinations in the Caribbean.
The island is known for having the best beaches in the world, with miles of white sand beaches that stretch along its coast. You can find a wide range of activities on the beaches including surfing, snorkeling, kayaking, and stand-up paddle boarding. From its stunning beaches and gorgeous sunsets to its rich history and delicious cuisine, there is no shortage of things to do in Puerto Rico.
Best things to do in Puerto Rico
El Yunque Natural Rainforest
El Yunque National Rainforest is a reserve located in the Sierra de Luquillo mountains. It is the only tropical rainforest in the U.S. National Forest System, with over 120 inches of rainfall in a year. Home to hundreds of unique plant and animal species, it features beautiful waterfalls, natural pools, hiking trails, camping areas, and historical sites. At an average temperature of 73° F (21° C), the Forest has the ideal climate for exuberant tropical vegetation.
The rainforest is noted for its biodiversity; it is "home" to thousands of native plants including 150 fern species and 240 tree species. El Yunque National Forest covers over 28,000 acres (43 mi2 or 113 km2) and is also the largest block of public land in Puerto Rico.
There are a number of hiking trails in El Yunque forest to explore the national forest. When feeling hot and sweaty, just cool off in the natural pools beneath the waterfalls. Activities in the forest include hiking, picnicking, wildlife viewing, and interpretive programs. There is also a visitor center on-site. The forest is small, but there are still plenty of trails that provide a fully immersive experience.
Old San Juan
It is a great place to take in the history of Puerto Rico. Old San Juan, properly known as San Juan Antiguo, is the oldest city in the U.S. and its territories. The Spanish settled San Juan in 1521. It replaced "Caparra," Puerto Rico's first settlement, as the island's capital. It's also a great place to grab some delicious local food and see some incredible architecture. Start your visit to El Morro, the oldest Spanish fort on the island. It was built in 1595 and has stood as a bastion against foreign invaders ever since.
The views from the top are breathtaking, and you can easily spend an hour or two exploring all of the winding stairs and hallways. Old San Juan is a staple in city sightseeing tours, which offer an easy way to get an overview of the historic city and typically pass by other must-see sites such as La Fortaleza, the Capilla del Cristo, and the Santa María Magdalena de Pazzis Cemetery.
If you want to get more active, there are plenty of things to do in Old San Juan that don't involve paying admission fees. You can take a horse-drawn carriage ride through Old San Juan (they even have special tours for children), or simply enjoy walking around the cobblestone streets while taking in the sights and sounds of this historic neighborhood.
Playa Flamenco, Culebra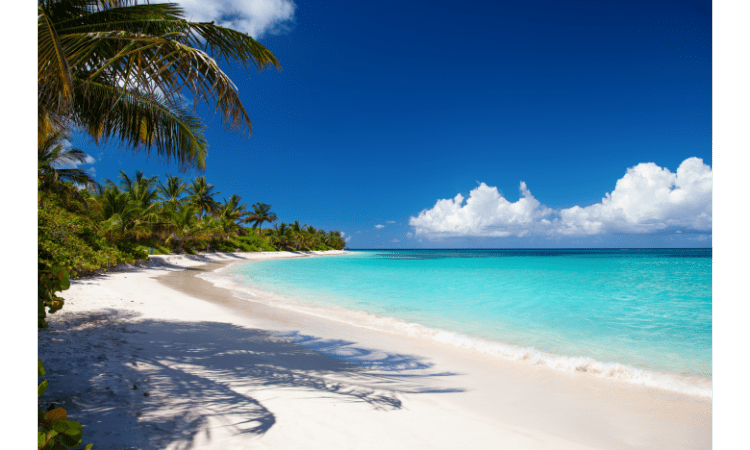 Playa Flamenco is the best beach in Puerto Rico. Located on the island of Culebra, Playa Flamenco is a stunning white-sand beach with clear blue water, pristine coral reefs, and plenty of places to sit and relax. The island is 17 miles off the east coast of Puerto Rico. The water is calm and the most perfect turquoise color.
If you love to do snorkeling as an activity on a vacation, this is the spot for you—the shallow waters are perfect for exploring. If you'd prefer to just lay out on the sand or go for a swim, that's great too. There are also plenty of restaurants nearby if you want to grab some food or drinks before heading back to your hotel room. You can watch the turtles swim in and out of the water at low tide, or if you're feeling adventurous, you can try snorkeling in the calm waters around them.
Cabo Rojo Lighthouse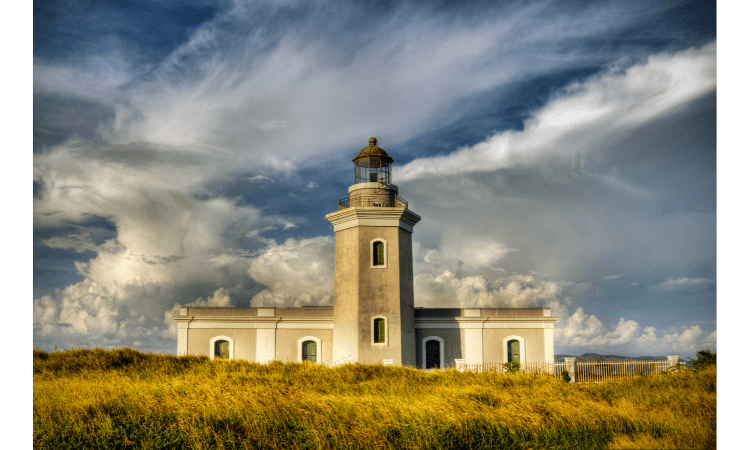 Cabo Rojo Lighthouse was built in 1882 and was the second built by the Spaniards. Its lantern room was constructed of cast iron, copper, and glass, and is still beautiful to this day. The lighthouse also had housing for the keeper and his family as he helped guide ships through Mona Passage.
Today this is automated, but it is still the aid that ship captains use to safely sail this part of the Caribbean. The lighthouse is open all year round and has been designated as a historical site by the Puerto Rico Department of State. Visitors can climb up to the top of the lighthouse for a panoramic view of the surrounding area.
Camuy Caves
In Puerto Rico, you can find the Camuy Caves. These caves are located in Barrio San Anton in Camuy, Puerto Rico. The caves are about one hour away from San Juan by car. There are three caves: Cueva del Indio (Cave of the Indian), Cueva de Colores (Cave of Colors), and Cueva del Agua (Cave of Water). Covering three different cities, these limestone caves host impressive stalagmites and stalactites as well as picture-perfect sinkholes, that will captivate anyone looking for what to do in Puerto Rico.
The caves have been used as a hiding place during attacks from pirates and other enemies. In addition to these activities, there are many things to do on your trip to Camuy, including horseback riding through the jungle or hiking through the rainforest.
San Felipe del Morro
Castillo San Felipe del Morro, also known as El Morro, is a citadel built between the 16th and 18th centuries in San Juan, Puerto Rico. El Morro is one of two forts inside the San Juan National Historic Site. Its sister, Fort San Cristobal, is one of the largest Spanish fortresses in the Americas. El Morro was designated as part of Fort Brooke and actively used as a military installation during the First and Second World Wars.
El Morro is made up of six staggered levels, incorporating dungeons, barracks, passageways, and storerooms. Walk along its ramparts, where cannons still face the ocean, and step inside one of the domed Caritas (sentry boxes), which are themselves an iconic symbol of Puerto Rico. The Caritas are the prime places to find breathtaking ocean views. A pathway to the Gate of San Juan is frequently visited by people as an activity on their visit to Castillo San Felipe del Morro. It is also one of the best forts in San Juan to explore the history of Puerto Rico.
Mosquito Bay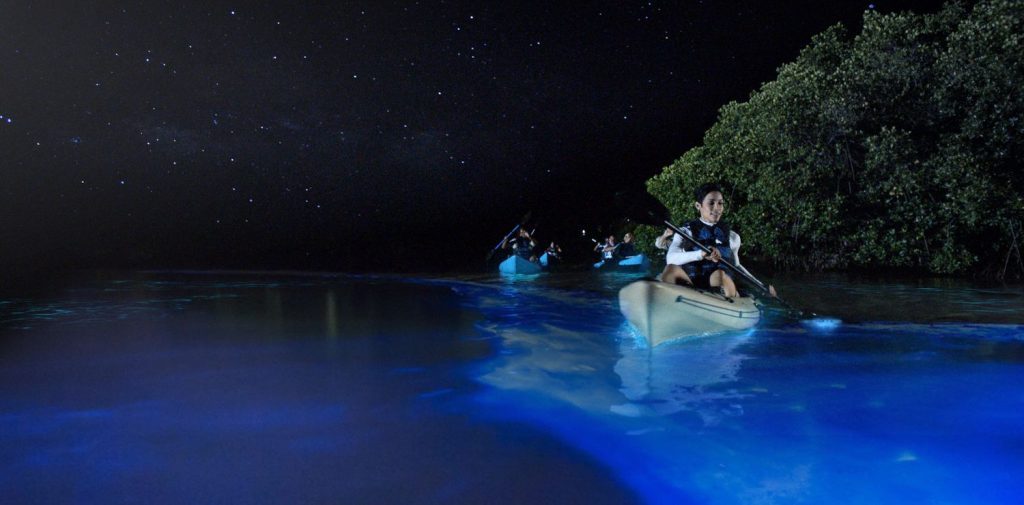 Mosquito Bay is a natural bioluminescent bay on Puerto Rico's magical island of Vieques. It is a small, uninhabited island in the Caribbean Sea that can be reached from the San Juan-to-Ponce highway. The island is surrounded by the sea and a large bay that looks like it's glowing from bioluminescence. The bay has three main beaches, which make up about half of its area. They are: Playa de los Pescadores, Playa del Chorro, and Playa Grande. Bioluminescence is when light is produced during chemical reactions in organisms.
This usually happens in deep-sea oceans where bioluminescent species abound, like certain species of fish, jellyfish, and bacteria. In the case of Mosquito Bay, bioluminescence happens when tiny creatures called dinoflagellates are disturbed or come into contact with other organisms. The stunning glow-in-the-dark situation is like an aurora borealis but underwater. Bahia Bioluminescence, as it's called, is a sight to behold – a showcase of Mother Nature's best only in Puerto Rico.
Piñones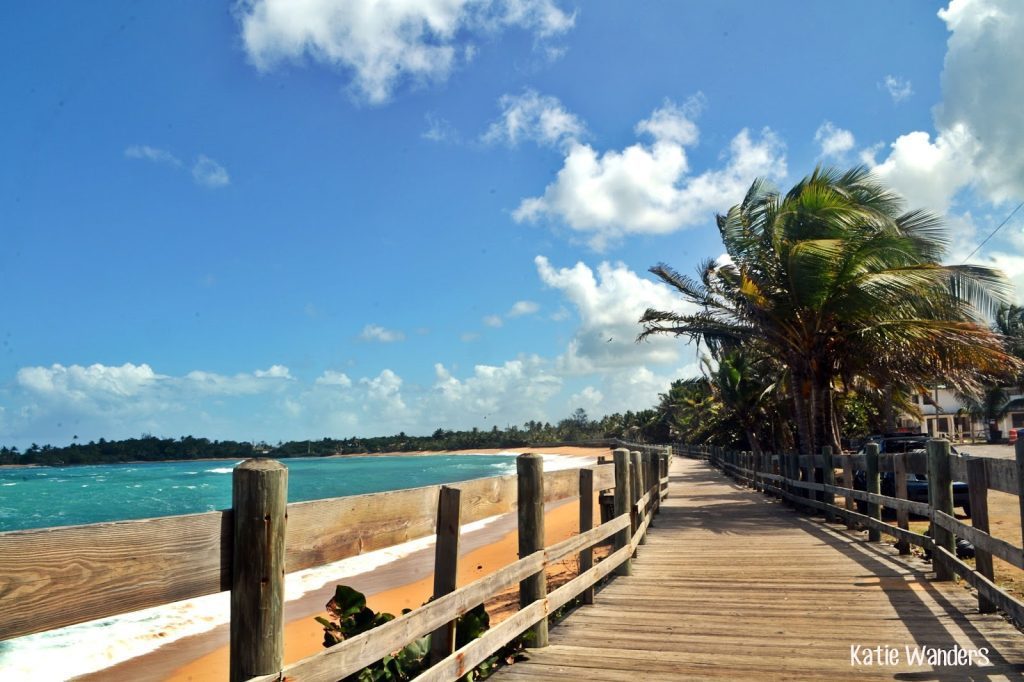 Piñones is a small town on Puerto Rico's northeast coast with a population of just over 200 people. It's known for its beautiful landscape, and one of the best things to do there is enjoy the natural beauty of this little town.
The beach there is stunning, with emerald-green water that sparkles in the sun. The sand is soft and white and stretches for miles along the shoreline. There are also plenty of opportunities for swimming or snorkeling in the ocean around Piñones—but if you prefer to stay dry, you can also explore some of the natural caves found along the rocky coastline.
There are plenty of places to eat in Piñones, which makes it easy to find something delicious no matter what time of day you arrive with your family. Some popular choices include La Isla Bonita Restaurant and Bar, El Cangrejo Grill (which serves seafood), and La Casa de las Empanadas (serving empanadas).
Gilligan's Island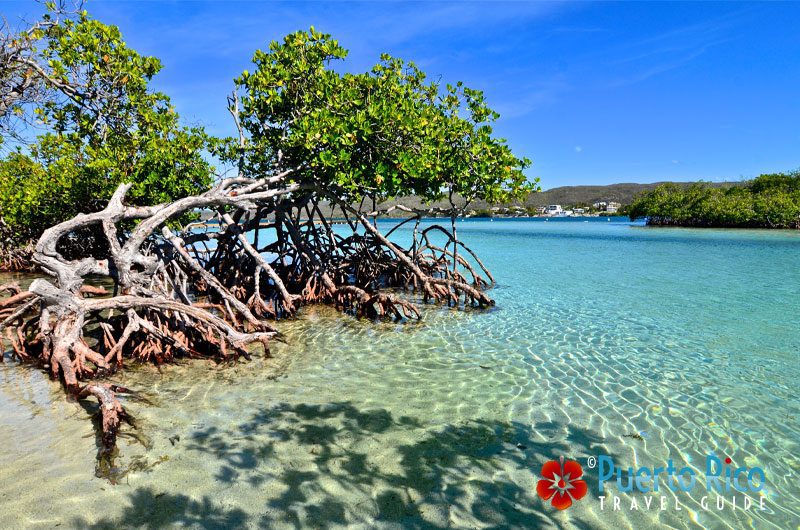 Surrounded by a healthy mangrove system, Gilligan's Island is a snorkeler's haven with crystal clear waters schools of tropical fish, and a few places with live healthy coral. The Department of Natural Resources manages the island as a part of the Biosphere Guánica Reserve.
The locals call it "Cayo Aurora." This island is located on Puerto Rico's southwest coast, just a mile off Guanaco's coast, this island is one of the unspoiled hidden gems – worthy of exploring on a family tour. The incredible view of the coastline and the beautiful colorful boats offer great photo opportunities to travelers.
Toro Verde Adventure Park
If you're looking for some unusual experiences, stop by Toro Verde Adventure Park. This area is particularly famous for its ziplines and cables, starting with a trip known simply as The Monster.
At 8300 feet, or more than one and a half miles, The Monster is the longest zipline in North America, and it's an incredible high-speed experience and a memorable activity. For something a little more leisurely, Toro Verde also has cable bike paths where you can progress under your own power.
These offer a great way to get exercise while enjoying some fantastic views of the area. Either way, Toro Verde is a must-see if you love exercising and the outdoors.
Conclusion
Puerto Rico is a beautiful place with a lot to offer for every member of a family. It has so much diversity that it can be enjoyed by everyone, but it also has something for everyone. Whether you're looking for fun activities or quiet time alone with nature and your thoughts, Puerto Rico has it all. Puerto Rico is a beautiful place, with an incredible history and culture.
The island is home to a lot of amazing things to do, but we hope this guide has helped you find the perfect things to do in Puerto Rico.