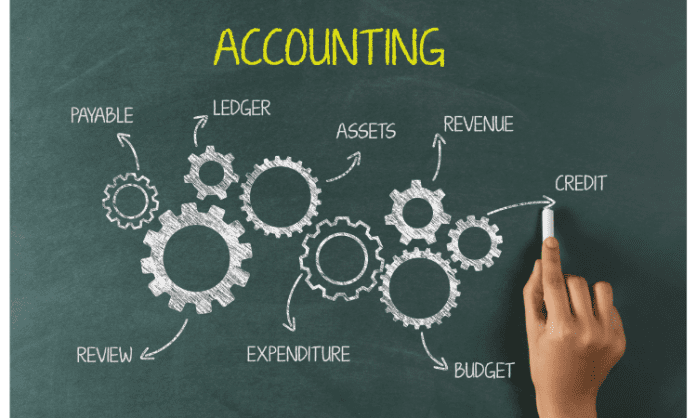 Accounting is the cornerstone of any business, big or small. By keeping track of the money that flows in and out of your company, you can ensure that it stays solvent, grows steadily, and meets its financial goals. Without accounting software, this process would be time-consuming and error-prone. And with so many platforms available today at different price points, there's no reason not to invest in an accounting solution for your business. However, choosing the right one requires a little research on your part about what features you need for your business and how much you want to spend on them. Hopefully we can help make it a little easier!
Tally.ERP 9
Tally.ERP 9 is a cloud accounting software that comes with an integrated ERP system and an intuitive user interface. It's a complete accounting software for small businesses to medium sized companies in the manufacturing, wholesale and retail industries.
Tally provides multiple modules for business management such as Manufacturing, Inventory Management, Order Management, Financials & Reporting etc., all rolled into one solution.
QuickBooks India
QuickBooks India is a cloud accounting software that is ideal for small business owners, freelancers and startups. It offers an easy-to-use interface with features like automatic syncing and easy importing of transactions. The software also provides reports with useful insights into your finances, so that you can make better decisions when it comes to running your business.
QuickBooks India is available on both desktop and mobile platforms and is compatible with Windows 10/8/7/Vista or Mac OS X 10.11+.
Zoho Books

Zoho Books is the best accounting software for you if you're looking for a free cloud-based accounting software that's mobile-friendly, easy to use and helps you stay organized. It's also great for small business owners because it offers intuitive tools like invoicing and project management that help make running your business as simple as possible.
Zoho Books is an online bookkeeping system with an intuitive interface, so it's easy to understand even if this is your first time using a cloud accounting software program. It integrates seamlessly with other Zoho products like Docs, Sheets and Forms so that data can be more easily shared between departments or employees in your company (this makes sense since they're part of the same family!).
MargERP 9+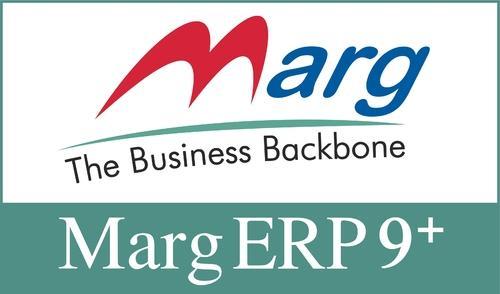 MargERP 9+ is a cloud accounting software that can benefit any business. It's the best solution for small businesses, startups and freelancers, professionals, entrepreneurs and SMEs.
MargERP 9+ has many features that make it stand out from the crowd of accounting software products on the market today.
Vyapar
If you're looking for a simple accounting software, Vyapar is the best option. It's cloud-based and comes with an easy to use interface that allows you to manage your business from anywhere. In fact, it's so simple that anyone can use it—even if they have no previous experience in accounting or finance!
Vyapar is great because it has all the necessary features one could need in their business: invoicing, inventory management, expense tracking and more. And unlike other systems on the market which are expensive or complicated to set up and operate, Vyapar is cheap and easy-to-use; all you have to do is sign up!
myBooks
MyBooks is a cloud accounting software that comes with great features. It has an easy-to-use interface, but it also has the same functions that you would get from other cloud accounting software.
It allows you to create and manage invoices, estimates and purchase orders.
You can keep track of all your transactions and balance sheet easily because this program is integrated with Quickbooks or Xero accounting platforms.
The best thing about MyBooks is that it's available on all platforms–Mac, Windows and Linux–so you won't have problems using this software even if you're not familiar with some operating systems.
If you want a simple yet powerful accounting tool for your business or personal use then try out MyBooks now!
Busy Accounting
Busy Accounting is a cloud accounting software that helps you manage your business from anywhere, on any device. It's a free accounting tool that allows you to keep track of your finances, stay compliant with government regulations and more! All for free.
Busy Accounting offers several features you won't get with other online accounting tools:
Customizable reporting & invoicing
Inventory management
Expense tracking & mileage logging
Logic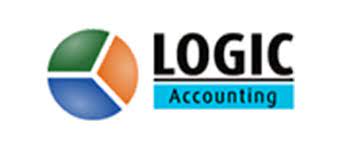 If you're looking for an accounting software that will make it easier for your small business to stay on top of its finances, then Logic may be the solution for you. This cloud-based accounting software is available through a web browser or smartphone app and is designed to help businesses with less than 500 employees manage their finances.
It's compatible with Google Chrome and works seamlessly with other business apps like MailChimp, Dropbox, Trello and Box—which means that if your team uses these services then transitioning over to Logic should be painless.
Giddh
If you are looking for accounting software that is easy to use and available as a subscription, then Giddh might be the right choice for you. This cloud-based accounting software is used by small and medium-sized enterprises to manage their financial aspects.
Giddh has an intuitive interface that allows users to easily track the profits of their company in real time. It also comes with several useful features such as:
Customer relationship management (CRM)
Accounts payable/receivable management
ProfitBooks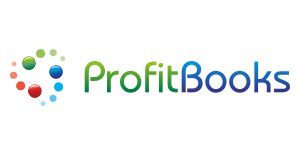 ProfitBooks is an accounting software that allows you to manage your finances, create invoices and track expenses. It is a cloud-based accounting software that comes with a free trial. The subscription plan offers unlimited users and has affordable monthly fees starting at $9 per month.
The desktop application supports small businesses as it includes features like inventory management, expense tracking, invoicing and more. You can also add bank accounts through ProfitBooks' banking portal or connect them directly to your software so you can see all your financial information in one place.
If you're looking for a simple accounting solution for your business then ProfitBooks might be what you need!
Saral
Saral is a cloud-based accounting software that is used by small and medium businesses. It is a standalone accounting software and does not require any additional software to be installed on the computer. The user interface of this application is quite easy to use, making it suitable for both beginners as well as experienced users.
The major features of Saral include:
Easy-to-use interface: You can create invoices and bills right away without any training or prior knowledge of how to use accounting software.
Multiple accounts: This tool allows you to maintain multiple accounts at the same time, which makes it suitable for businesses with different branches or departments such as sales, marketing and finance etc..
Conclusion
None of the above applications are inherently bad or deficient. All of them have their strengths and weaknesses, and finding the right one for you will depend on what you need from your accounting software. If you're looking for something that's lightweight and easy to use, Saral might be a good choice. If you want an application that gives you more direct control over your finances, QuickBooks might be better suited for you. No matter what your priorities are, there is likely at least one solution on this list that can help make managing your finances easier!