Glycerin is a natural compound that is derived from fats, oils, or animal fats like tallow. It's used in many different kinds of personal care products because it helps moisturize and soften the skin, but it also works for your hair. Glycerin helps hair retain moisture so that it stays hydrated even after washing with shampoo or conditioner. It is commonly used in hair care products because it can help repair damaged hair. Glycerin works by sealing moisture into the hair shafts, which helps prevent breakage from occurring. It also helps the hair retain its natural oils, which keeps it soft and shiny.
In this article, we'll explore glycerin's role in hair care and explain why it's an ingredient you should consider adding to your routine.
What is Glycerin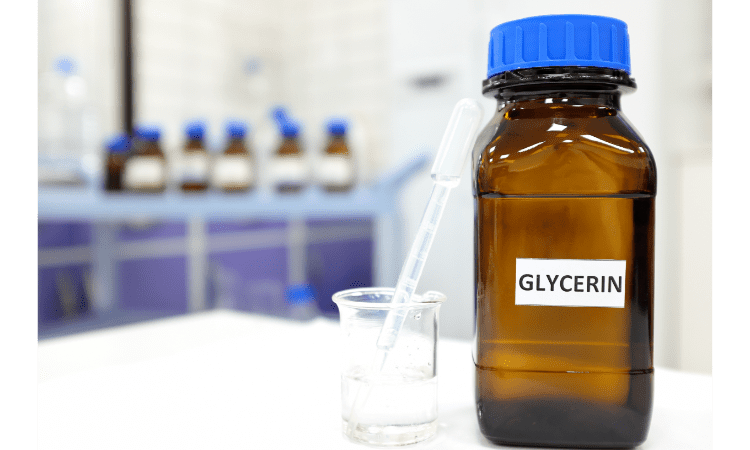 Glycerin is a clear, colorless, odorless, viscous liquid that is used in many cosmetic products. It is a byproduct of soap making and is also used as a sweetener. Glycerin is an organic compound that is often used to create skin moisturizers and lotions, as well as in food products and pharmaceuticals. It is known to have hydrating and conditioning properties, which makes it a common ingredient in many personal care products. Glycerin can also be used in hair products to moisturize your hair and keep it looking healthy. Glycerin can be made from plant oils or animal fats.
How to use glycerin for hair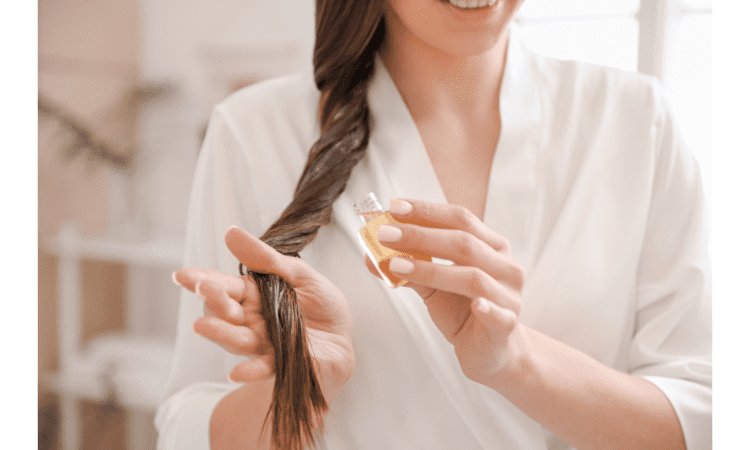 Glycerin is a powerful humectant, meaning that it can help your hair retain moisture by binding to water molecules. It also helps to smooth the cuticle of your hair and make it look shinier.
Glycerin can be added to any conditioner or shampoo to make it more moisturizing. It is typically added in small amounts of 5% or less, so you don't have to worry about making your product too runny or sticky.
You can also add glycerin to your hair directly. You can use it as a leave-in conditioner or add it after washing your hair in place of your regular conditioner.
When using glycerin for hair, be sure to avoid mixing it with other products that contain alcohol or fragrance oils, which will cause them all to separate out and lose their effectiveness at moisturizing your hair.
If you want even more benefits from this ingredient then go ahead and add some other natural ingredients into the mix like honey or coconut oil. These two ingredients are great for adding shine while also helping strengthen your strands over time – which means less breakage.
Benefits of glycerin for hair
Moisturizes scalp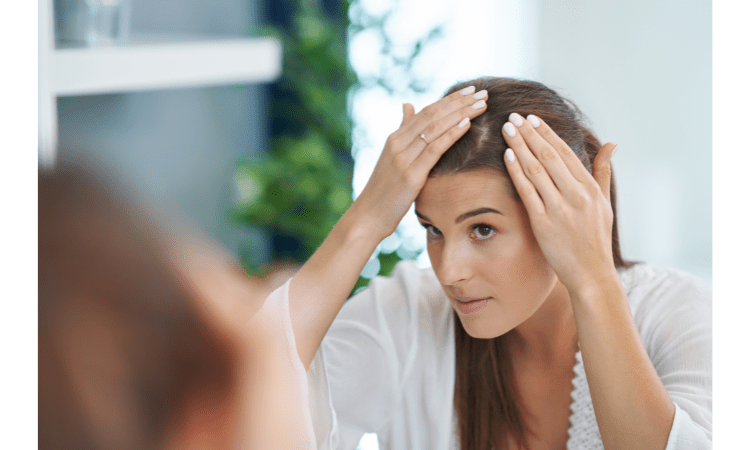 Glycerin is a humectant, meaning it attracts moisture from the air. It's great for moisturizing your scalp and hair because it draws moisture from the air and holds onto it to keep your scalp moisturized. Glycerin is great for hydrating your skin and scalp, which can help prevent dryness and flaking.
Prevents dandruff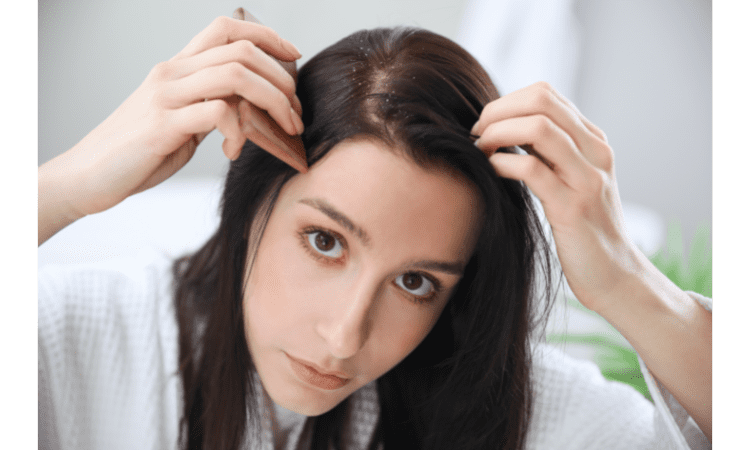 Glycerin helps to prevent dandruff by drawing moisture away from the scalp and into the rest of your hair. This keeps your scalp clean and prevents dandruff from forming on your hair. If you have dandruff, it's likely due to a dry scalp—you're not producing enough oil to keep your scalp from drying out. Glycerin helps keep the skin on your head hydrated so that it doesn't become flaky or ashy when you wash it off.
Conditions hair
Glycerin is often used to condition hair. It can also be used as a humectant, which means that it helps keep moisture in the hair. Glycerin has a low molecular weight, which means that it penetrates the hair shaft and coats each strand with moisture. It works well on all hair types, but it is especially beneficial for dry or damaged hair.
In order to use glycerin on your hair, simply mix one part glycerin with two parts water and apply it to your hair after shampooing and conditioning. (You may want to wear an old t-shirt or an old towel around your shoulders while doing this so you don't get any splashes.) Once applied, wrap up your head in a towel and leave it in for at least 20 minutes before rinsing out with cool water.
Promotes hair growth
Glycerin can be used to help promote hair growth by keeping your scalp and hair follicles healthy. The high pH level of glycerin acts as an antiseptic and prevents bacteria from growing in the follicles, which keeps them healthy and free of infection or irritation. This can help prevent breakage, which is often caused by damage or infection in the follicle. Glycerin promotes hair growth by increasing blood circulation. The increased blood flow brings more nutrients to your scalp and follicles which improves their health and leads to stronger, thicker hair growth.
Prevents splitting hair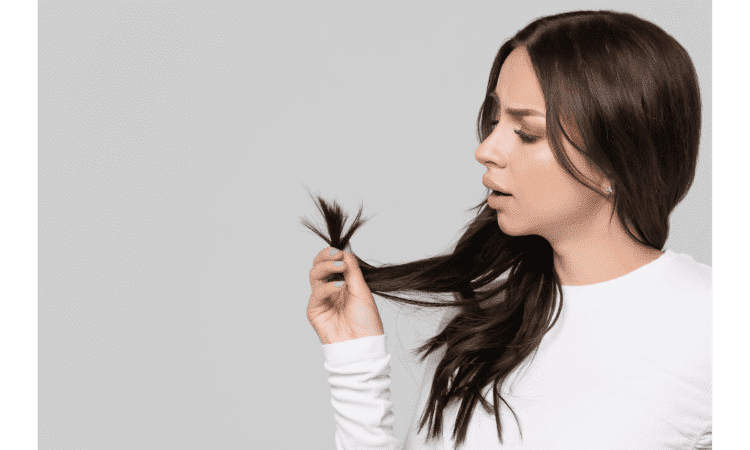 Glycerin is a natural moisturizer that is well-known for preventing the splitting of hair. It's also an effective treatment for dry, brittle hair. Glycerin can be used as a leave-in conditioner or as a deep conditioning treatment. It does this by adding moisture to the hair and sealing it in, which prevents it from drying out. This can make your hair feel softer and shinier, and it can reduce the amount of breakage you experience.
Read Also: How Hibiscus is Good for Hair Growth
Prevents scalp infections
Glycerin, a moisturizing ingredient found in many hair products, can help prevent scalp infections.
Glycerin is a type of alcohol that is produced during the process of saponification (the process of turning fats into soaps). It's also used in making sugar substitutes and other products. Glycerin is considered to be a "humectant," which means it attracts moisture from the air and holds onto it. This can help prevent dryness on the scalp, which can lead to inflammation and infection. Glycerin also inhibits bacterial growth on the skin by acting as an antibacterial agent. This keeps out dirt and other pollutants that could clog pores and lead to infection while also allowing your hair follicles to stay hydrated throughout each day's activities.
Repairs hair strand damage
Glycerin is a natural humectant, which means that it attracts and retains moisture. It's found in many skin care products, as well as some hair products.
Glycerin repairs hair strand damage by helping to seal in moisture, making it more pliable and easier to style. It also helps keep your hair looking shiny and healthy by attracting water and protecting the cuticle of each strand. The reason glycerin helps repair damaged hair is that it's made up of long chains of sugar molecules. These chains are similar to the ones found in keratin, which is the protein that makes up your hair. So when you put glycerin on your hair, those sugar chains attach themselves to the keratin in your strands and help rebuild them from the inside out. That way, when you style your hair with heat tools like flat irons or curling irons, you're not just smoothing out some surface-level damage—you're getting deep down to where you need to be able to repair your locks from the inside out.
Conclusion
In conclusion, glycerin is a great addition to your hair care regimen. It can be used as a deep conditioner, leave-in conditioner, and hair softener. Glycerin can also help balance the scalp's pH levels and moisturize the skin. It is important to note that not all glycerin products are created equal and you should always check the ingredients list before using any product with glycerin in it. This makes it easier to keep your hair moisturized and healthy without needing to use harsh chemicals or products.