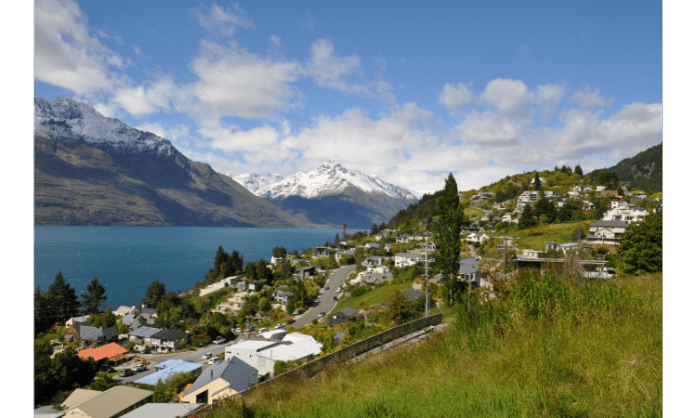 Queenstown is a small town in New Zealand, located at the base of the Southern Alps. It's known for its adventure tourism and outdoor activities, but also has a thriving cultural scene and is a popular destination for visitors from all over the world. It's a great place for hiking, mountain biking, skiing/snowboarding, and kayaking. In addition to that, Queenstown offers plenty of opportunities for sightseeing and shopping.
This guide will give you all the information you need to plan your trip to Queenstown so you can make the most of your time there.
Best things to do in Queenstown, New Zealand
Lake Wakatipu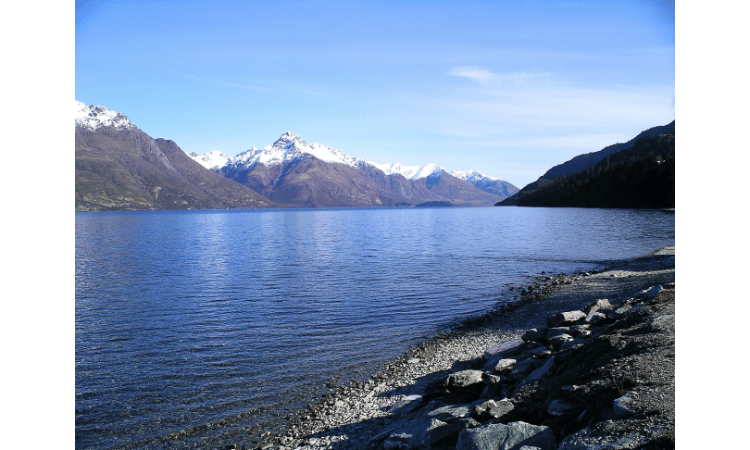 Lake Wakatipu is one of the most beautiful lakes in the world and is located in Queenstown. Europeans first reached the lake in 1853, and during the Otago gold rush of the 1860s, around 30 passenger ships plied the waters here servicing the thousands of gold prospectors in the district. Today, the lake traffic is much more subdued, used by recreational boating, fishing, and kayak tours. This lake is one of the most beautiful things you will ever see in your life. It has mountains that surround it and water that is so clear you can see all the way to the bottom. If you are looking for something fun to do in Queenstown, New Zealand then check out Lake Wakatipu and go swimming or fishing.
Queenstown Gardens
Queenstown Gardens are a great place to visit in Queenstown, New Zealand. The gardens are open year-round and are filled with beautiful flowers and plants. There is also an aviary where you can see birds from around the world. If you want to get away from the hustle and bustle of town then this is the perfect place to relax. Established in 1866 the gardens are a tranquil lakeside sanctuary, with shady lawns and benches, a children's playground, memorials to Robert Falcon Scott and William Gilbert Rees, who was the first European settler in the area, and the chance to play a round of Frisbee golf, bowls or tennis.
Arrowtown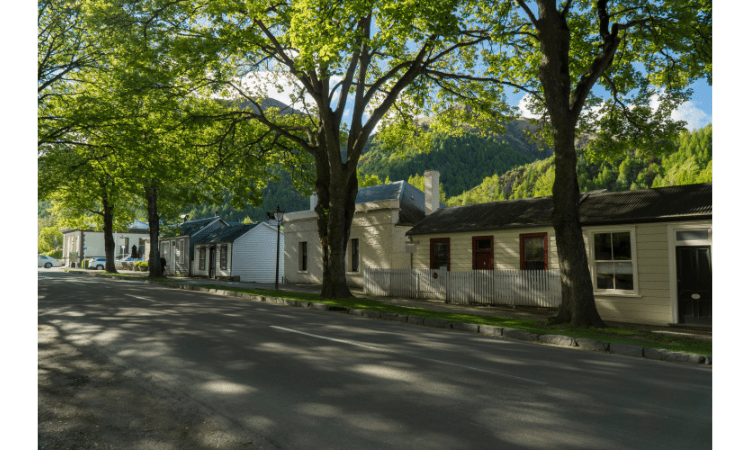 Arrowtown is a historic gold mining town near Queenstown, rich in heritage and natural beauty. One of the most picturesque settlements in New Zealand, Arrowtown sits alongside the gold-bearing Arrow River and is just 20 minutes from Queenstown. The town was established in 1862, during the height of the Otago gold rush. Arrowtown's historic downtown area offers a wealth of places to eat and drink, from cute coffee spots in historic cottages and delectable restaurants offering everything from Northern Italian cuisine to tapas, to gastro pubs with craft beers and wild game. Arrowtown is a great place for biking and you can hire bikes locally. Set on the Queenstown Trail, scenic cycle trails lead from Arrowtown to Gibbston, Lake Hayes, and Queenstown, taking you past rivers and wineries.
Shotover River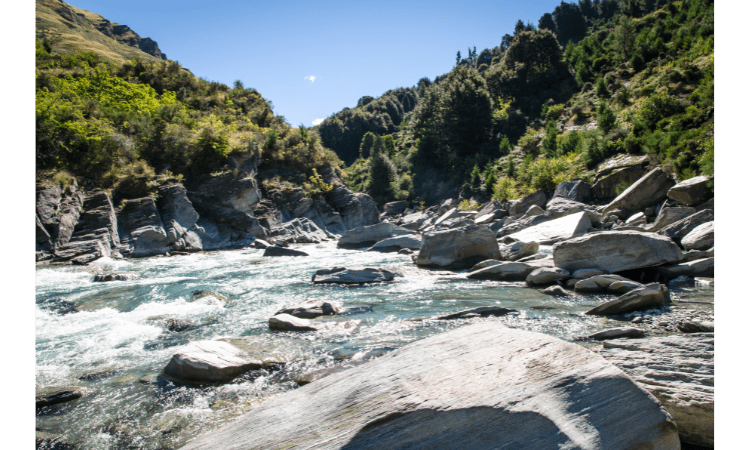 Queenstown is a place of adventure, and there's no better way to explore than by rafting down the Shotover River. The Shotover Jet is one of New Zealand's most popular attractions. This jetboat ride takes you down the Shotover River, which is known for its whitewater rapids and stunning landscapes. The ride starts at the town center and ends at Skippers Canyon Road, where you can stop for lunch or explore some of the shops along the way.
Also Read: Nature's Gems: A Tour of the Five Cleanest Rivers in the World
Skyline Queenstown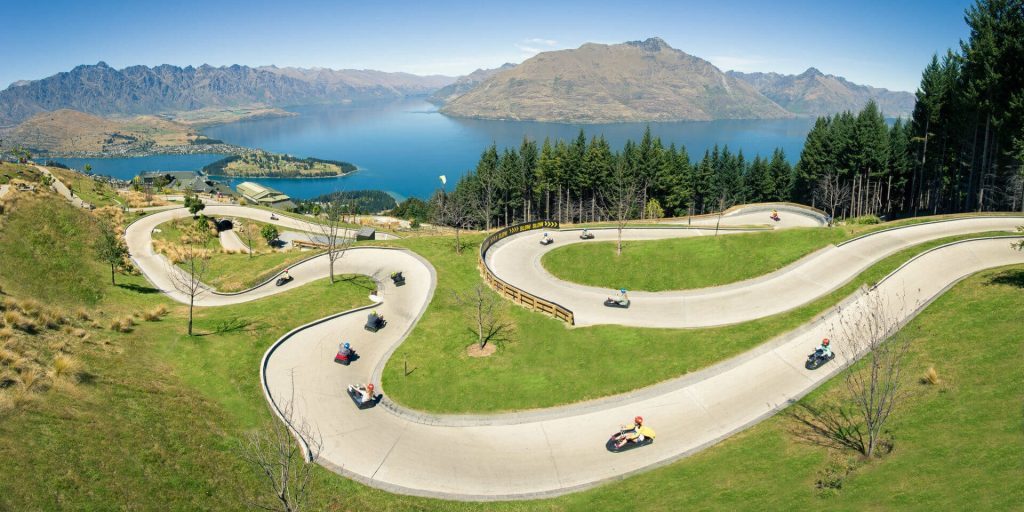 Skyline Gondola is an iconic way to explore the scenic surroundings of Queenstown, New Zealand. The Gondola Ride begins at Queenstown and goes over the picturesque natural landscapes and the cityscape before it ends at Bob's Peak. The ride is also famous as the steepest cable car ride in the region. Once riders reach the top of Bob's Peak, they can enjoy an even more spectacular view of the city and the mountains, especially Coronet Peak, Cecil Peak, and Walter Peak. Along with the panoramic view, Bob's Peak has some facilities visitors can enjoy. The gondola takes you up Mount Earnslaw, giving you a bird's-eye view of Lake Wakatipu and all of the other natural wonders that surround you.
Kawarau Suspension Bridge
Queenstown, New Zealand is a beautiful place with plenty to do. One of the most popular attractions is the Kawarau Suspension Bridge. The bridge is mainly used for commercial purposes by the AJ Hackett Bungy Company for bungy jumping – the world's first commercial bungy jumping site. It also carries walkers, runners, and bikers on the Queenstown Trail over the river. It was completed in late 1880 as a key access route to the Central Otago goldfields. In 1869 the railway reached the lake at Kingston and shipping enabled a link to Queenstown. Gold wealth enabled the County Council to make road-making a priority. To reach further inland a road had to be chipped out of the rugged Kawarau Gorge. For 60 kilometers, the Kawarau river, with ice-cold waters of luminous blues, tumbles through its gorge at a treacherous pace, draining Wakatipu eastwards toward Lake Dunstan at Cromwell.
Onsen Hot Pools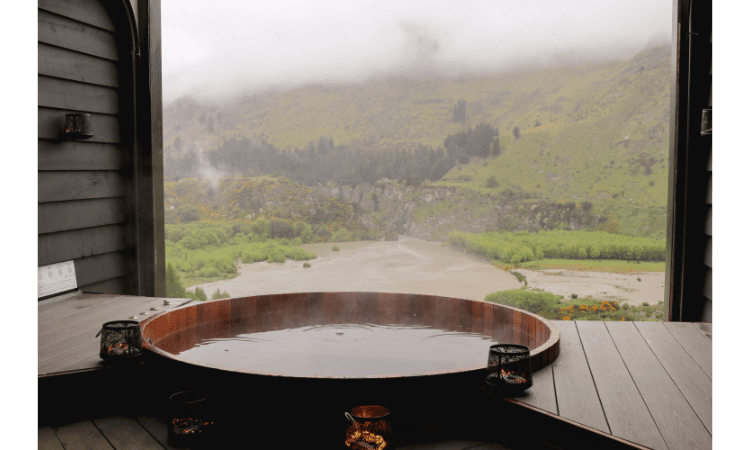 Queenstown, New Zealand is a hot spot for adventure. Queenstown isn't all about heart-pumping adrenalin – wind down and indulge at Onsen Hot Pools, a boutique retreat and day spa that offers ultimate relaxation. But even if you're not up for outdoor activities, there's still plenty to do. One of the best things about Queenstown is its natural hot springs. The town has over 40 geothermal pools that are open year-round, offering visitors a chance to unwind in the warm waters. The pools range from large and rustic to small and intimate, so there's something for everyone.
If you're looking to take a dip in some of New Zealand's most spectacular natural rock formations, check out Baldwin Street Baths. This historic bathing spot is located on a narrow street between two buildings—one of which is actually an old pub. You'll find yourself immersed in waterfalls as soon as you step into this unique bathhouse.
Tackle the Ben Lomond Hike
If you're looking for a way to get away from the hustle and bustle of Queenstown, New Zealand, consider tackling the Ben Lomond Hike.
This trek is a six-hour hike that takes you to the top of Ben Lomond, New Zealand's second-highest mountain. It's a moderate-difficulty hike that begins at Glenorchy and ends at the peak of Ben Lomond. The trail is well-marked and easy to follow, but it does require some scrambling over rocks in spots.
You'll hike through beautiful rainforests, up alpine tussock fields, and past beautiful waterfalls along your way. You'll also have breathtaking views of Mount Aspiring National Park and Lake Wakatipu below you as you climb higher up into the mountains.
Milford sound
Milford Sound, situated on the west coast of the South Island, is a world-renowned natural wonder with towering peaks, cascading waterfalls, and amazing wildlife. The best way to get there is by boat—you can take a cruise from Queenstown or do your own kayaking or paddleboarding expedition. There's also a bike trail that leads from Queenstown to Milford Sound, which takes about five hours to ride. If you're interested in hiking, there are plenty of trails for all levels of ability, including some that are accessible to people with disabilities.
Kiwi Birdlife Park
The Kiwi Park is a wildlife sanctuary found in the heart of Queenstown. The Kiwi Park is set in beautifully landscaped gardens, surrounded by majestic trees, and is the perfect place for a relaxed break from the hustle and bustle of downtown Queenstown. It's an ideal day trip for anyone who wants to get out of the city and see some beautiful scenery. The park has a huge variety of birds that are native to New Zealand, including kiwis (which are nocturnal), penguins, and many more. The park also includes a gift shop, where you can purchase souvenirs such as hats, shirts, or stuffed animals that resemble New Zealand's native birds.
Conclusion
Queenstown is a beautiful place with plenty of things to do. You can go hiking, biking, sightseeing, or even skiing (if you're into that). It's a great place to relax and unwind while still being able to enjoy the outdoors. Queenstown is also very close to several other areas around New Zealand if you want to explore more of what this country has to offer. Queenstown is full of surprises, from the people who make it their home to the natural beauty that surrounds it. It's not just one thing; it's everything. If you're planning a trip to Queenstown, we hope these suggestions will help make your stay even more awesome than it already is.