Carbon monoxide is a deadly gas that can be produced by burning fuels such as gasoline and natural gas. It is colorless, odorless, and tasteless, so there's no way to know if you're being exposed to it.
Carbon monoxide detectors are an essential part of any home. They can save your life, and they can also help you catch a carbon monoxide leak before it becomes a major problem.
Carbon monoxide detectors can save lives by detecting the presence of CO before it causes serious illness or death. This article will explain how carbon monoxide sensors work, how to choose the best one for your needs, and what to do about carbon monoxide poisoning.
What is Carbon Monoxide?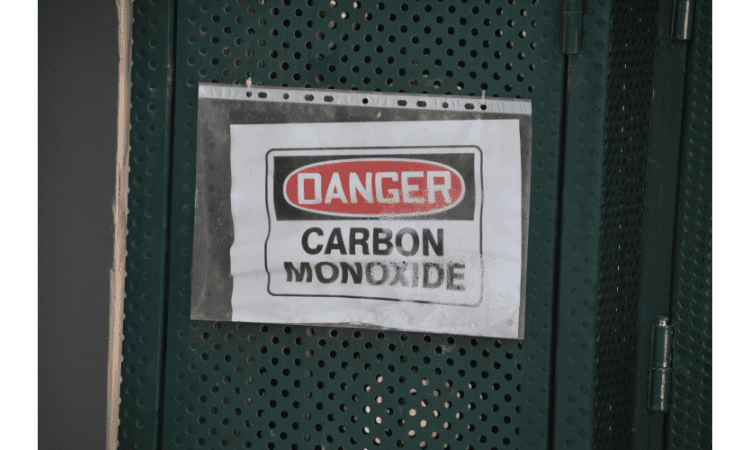 Carbon monoxide (CO) is a poisonous gas that is produced when fuels burn incompletely. It is often referred to as the "silent killer" because it is odorless, tasteless, and colorless, making it nearly impossible to detect without proper equipment. CO is harmful to humans and pets because it replaces the oxygen in the bloodstream, causing suffocation.
How Carbon Monoxide Can Enter Your Home
CO can enter your home through several sources, including:
Furnaces and boilers
Stoves, ovens, and fireplaces
Water heaters
Vehicles
Portable generators
Symptoms of Carbon Monoxide Poisoning
CO poisoning can cause a range of symptoms, including:
Headache
Nausea
Dizziness
Fatigue
Shortness of breath
Chest pain
If you or a family member experiences these symptoms, it's important to seek medical attention immediately.
Importance of Installing Carbon Monoxide Detectors
Installing carbon monoxide detectors in your home is the best way to protect your family, or elder people living alone from CO poisoning. CO detectors work by detecting the gas and sounding an alarm to alert you to the presence of the gas. They can also be connected to your home security system so that if an alarm goes off, it will notify the monitoring center and emergency services will be dispatched.
Types of Carbon Monoxide Detectors
There are two types of CO sensors: battery-operated and plug-in. Battery-operated sensors are portable and can be placed in different rooms throughout your home. Plug-in sensors are designed to be plugged into an electrical outlet and can provide continuous monitoring.
Five Best Carbon Monoxide Detectors
Google Nest Protect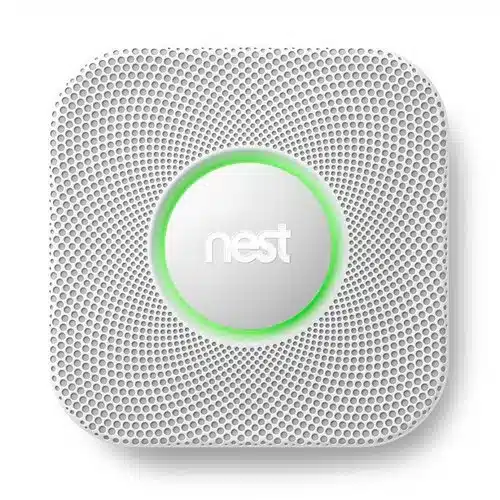 Nest Protect is a carbon monoxide detector that can send you alerts if it detects dangerous levels of CO in your home. The Nest Protect is easy to set up, and it's compatible with other Nest products such as the Nest Cam and Thermostat.
The Nest Protect has a built-in microphone and speaker so you can talk to family members from anywhere in the house. It also has a flashing red light that will alert everyone in the home when there's a problem, even if they're asleep.
Quell Worry-Free Carbon Monoxide Alarm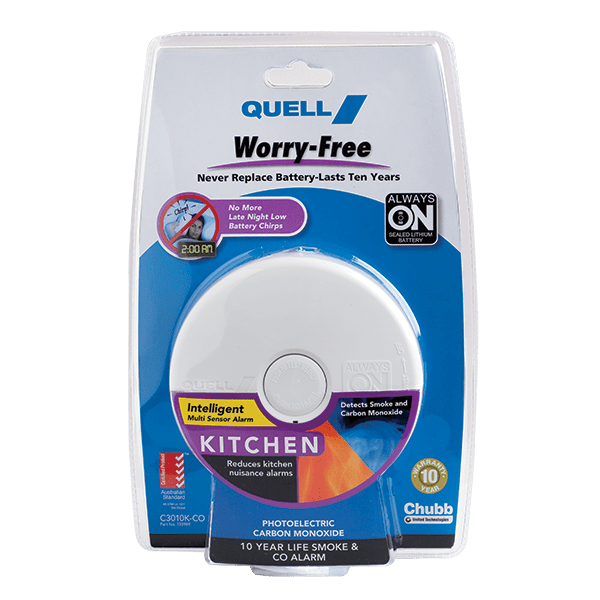 The Quell Worry-Free Carbon Monoxide Alarm is the perfect choice for anyone who wants to ensure their family's safety. This device is easy to use and provides instant alerts when dangerous levels of carbon monoxide are detected.
The Quell Worry-Free Carbon Monoxide Alarm uses a CO sensor that notifies you immediately when harmful levels of carbon monoxide are detected in your home. It can be used anywhere in your home, including on walls or ceilings, so that you can place it where it will best protect your family from this deadly gas.
Once installed, this alarm will test itself automatically every day at 2 am. It also has a loud 85dB alarm that will alert you immediately if there's an issue with CO in your home. This helps ensure that you never have to worry about forgetting to test it yourself. If there's ever a problem with this alarm, it will immediately alert you via phone call or text message so that you can respond quickly and safely.
First Alert Onelink
The First Alert Onelink is a great carbon monoxide detector that works with Alexa and can be controlled from your phone. It has an easy-to-read display and a battery backup, and it can alert you to the presence of other gases as well. It's a little bigger than some of the other options on this list, but it's worth it if you want to be able to control your detector from afar.
The First Alert Onelink model is designed to work with Amazon Alexa devices as well as iOS and Android phones. You can ask your Amazon Echo device to tell you if there's any CO in your home, or even turn off or on your detector.
The First Alert Onelink will send alerts straight to your phone when there's carbon monoxide present in your home. You can also set up custom notifications that will let you know if something else is going on in your house—if someone opens a window or turns off the main water valve, for example. The First Alert Onelink detector also has a feature that lets you test it every day to make sure it's functioning properly and alerting you to any danger. This helps ensure that when emergencies do occur, your family will have enough time to leave their home before they become sick or even die from exposure to carbon monoxide.
Kidde Nighthawk
Kidde Nighthawk's carbon monoxide alarm is one of the most popular CO detectors on the market. It is a combination smoke alarm and CO alarm that can detect both smoke and CO. You can mount it on a wall or hang it from the ceiling. The Kidde Nighthawk has a photoelectric sensor for smoke detection, which means it will alert you to any type of smoke, including fast-moving fires.
The Nighthawk also has an electrochemical carbon monoxide sensor that detects dangerous levels of carbon monoxide in your home. This device will alert you to dangerous levels of carbon monoxide after as little as four seconds. It is designed with a digital display that shows you how many volts are present in your home's electrical current and how many hours since the last battery change.
You can set up this device so that it turns off automatically when there is no CO present, or turn it off manually at any time using its power button.
First Alert Plug
The First Alert Plug-In Carbon Monoxide Alarm with Battery Backup is a great choice for those who want to protect their home from carbon monoxide poisoning. It plugs into an outlet and is designed to be placed in areas of your home where people spend a lot of time, such as bedrooms, living rooms, and kitchens.
The First Alert Plug-In Carbon Monoxide Alarm with Battery Backup has an easy-to-read digital display that shows the current level of CO2 in your home. It also has an audible alarm that will sound if there is danger present. If you want to test whether your alarm is working properly, you can use the silence button on this device to do so without setting off the alarm itself.
Another benefit of this product is that it comes with a battery backup in case of power failure or when batteries are low or dead. You can also easily replace the batteries in this model by removing them from inside the unit itself, which makes changing them out very simple.
Conclusion
Carbon monoxide detectors are an essential part of any home safety plan. They can save you from dangerous situations and keep your family safe, but they aren't always easy to use or understand.
We hope that this guide has been able to help you find the best carbon monoxide detector for your home and that it helps you feel confident in your ability to protect your loved ones from carbon monoxide poisoning.