We've all had those days where we just want to go back in time. Whether it's to remember the good old days, or maybe to change a mistake we made, time travel is on everyone's mind. Netflix understands this and has created some of the best time travel web series for your viewing pleasure. If you're looking for something new to watch and can't decide what to watch on OTT tonight, here are the Top 10 Time Travel Web Series on Netflix right now!
Dark
Dark is a German science fiction time travel suspense drama and an eight-part series of 3 seasons, each episode lasting roughly 45 minutes.
In DARK, people are disappearing from their homes in Winden. The disappearances seem to be connected to an event that happened over 33 years ago when a young boy was kidnapped and murdered by a local man named Ulrich Nielsen.
The story follows some families: the Nielsens and their children; the Doppler family, the Kahnwald family. The story revolves around the fictional town named Winden of Germany. It's about the time travel disappearance of young children and family members and its impact on the town. It's one of the most appreciated Time Travel Web series available on OTT.
The OA
The OA is a Netflix Original series created by Brit Marling and Zal Batmanglij.
It is a stranger-than-fiction time travel story about a young woman named Prairie Johnson who returns to her hometown after seven years of missing. Her friends and family are thrilled to have her back, but they're also confused. Where did she go? And why can't she tell anyone where she's been?
When Prairie's mother gets involved in the investigation, she realizes that everything about the case is more complex than it seems—and that the answers are not at all what she expected.
As more of Prairie's story comes to light, she finds herself entangled in an international mystery that will change everything you know about the world around us.
Altered Carbon
Altered Carbon, based on the novel by Richard K. Morgan, is a cyberpunk science fiction series set in a distant future where humanity has begun to transfer their consciousness from one body to another through a technology called "stacks." The first season follows Takeshi Kovacs (Joel Kinnaman), an elite soldier who has been brought out of cryostasis for one final mission—to solve the murder of a rich man named Laurens Bancroft (James Purefoy).
Kovacs is given the job by Bancroft himself, who offers him his old body back if he can find the killer. He teams up with Kristin Ortega (Martha Higareda), an investigator for Bay City PD, and together they try to solve the crime.
What makes Altered Carbon unique? It's not just that it's set in a fascinatingly complex world; it's also that it focuses on themes like identity and what makes us human. In addition to exploring those questions with great depth and skill, Altered Carbon also looks at issues like racial discrimination and gender inequality with equal care.
This is a show that will keep you thinking long after its final episode has ended!
Continuum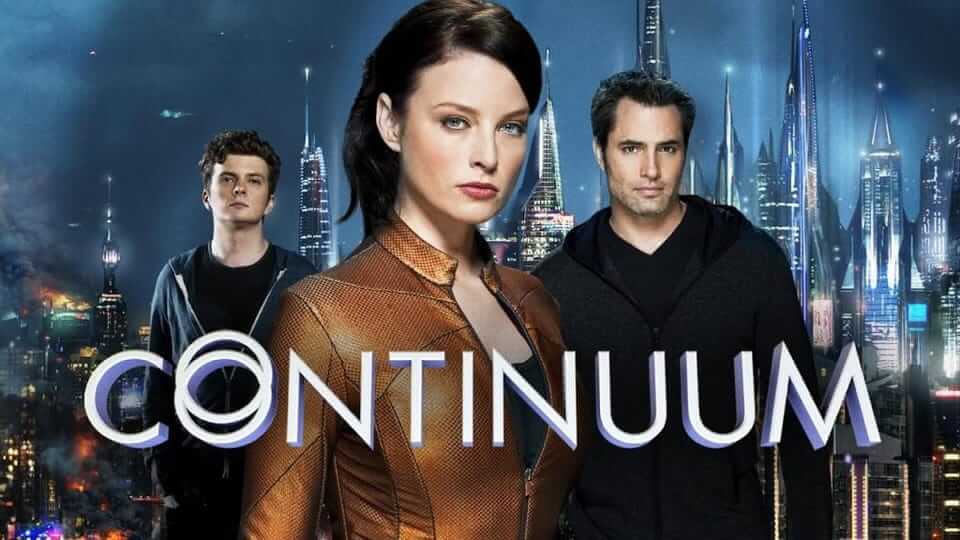 Continuum is a Canadian sci-fi series created by Simon Barry. The first season aired in 2012, and the second season premiered in 2013. The show follows Kiera Cameron (Rachel Nichols), a police officer from 2077 who finds herself trapped in the present day after a group of anti-corporate terrorists kidnap her. She then teams up with Alec Sadler (Erik Knudsen), the wealthy son of a tech company CEO who died during their time travel experiment, to stop the terrorists from changing the future.
The show's unique element is its focus on time travel as both a plot device and an allegory for social issues. In addition to being an action thriller with sci-fi elements, Continuum also explores themes of corporate greed, class conflict, and environmental degradation.
Russian Doll
Russian Doll is a Netflix original series about Nadia (Natasha Lyonne), a woman who finds herself trapped in a time loop, dying and waking up again at the beginning of her 36th birthday party.
The series was created by Lyonne, Amy Poehler, and Leslye Headland and is executive produced by Lyonne, Poehler, Headland, Michael Showalter and Andrew Singer.
The show has received critical acclaim for its unique premise and dark humor. It has been praised for its strong acting performances from Lyonne as well as supporting cast members Greta Lee, Elizabeth Ashley and Yul Vazquez.
Outlander
Outlander is a show about a time travel romance. It follows the story of Claire Randall, who is on vacation in Scotland when she's pulled through a stone circle and into the past. She meets Jamie Fraser, a Scottish warrior who is fighting for his country's freedom from English rule.
Claire finds herself in 1743, where she's forced to marry Jamie because it's the only way she can stay in Scotland. But they fall in love anyway and try to change history together. Eventually, they get back to their own time period—but they're still married!
The show is based on a series of novels by Diana Gabaldon, who also wrote the adaptation for television.
Its IMDB rating stands at 8/10 based on over 14k votes from viewers around the world across all platforms including US & UK versions.
The Umbrella Academy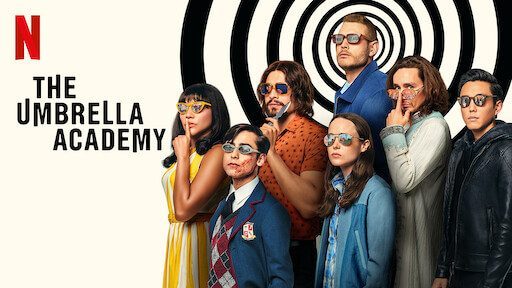 The Umbrella Academy is a Netflix original series that follows the adventures of a group of seven super-powered children who were adopted by a billionaire and trained to save the world.
The show's first season was released on February 15, 2019. The second season streamed on March 15, 2020.
The series is based on a comic book series by Gerard Way (of My Chemical Romance fame) and Gabriel Bá, which ran from 2007 to 2008. It has been optioned for television by Universal Cable Productions.
The show's unique premise involves time travel and superheroes who are also dysfunctional family members. The show is notable for its eclectic cast, which includes Ellen Page as Vanya Hargreeves (a telekinetic teenager), Joan Jett as Number Five (who can teleport herself), Robert Sheehan as Klaus (a world-class detective), Aidan Gallagher as Number Seven (who can make portals), David Castañeda as Diego (a pyrokinetic boy), Cameron Britton as Hazel Micallef (an invisible girl), Tom Hopper as Luther Hargreeves (a telepathic boy), and Emmy Raver-Lampman as Allison Hargreeves.
12 Monkeys
12 monkeys is a sci-fi drama that follows the journey of Cole, a man from the future who travels back in time to stop a deadly plague from wiping out most of humanity. The show is set in 2043, when a virus has killed off 97% of the population.
The remaining humans live in an underground bunker run by scientists who are trying to develop a cure. Cole arrives from 2055 with instructions to stop the plague from ever happening. He meets Dr. Cassandra Railly (Amanda Schull), who works at a virology lab with her ex-husband, Dr. Jacobson (Barbara Sukowa). Cole and Railly try to stop the virus from spreading further and discover what it means for mankind's future.
The Series consists of 4 seasons and is very much popular among OTT viewers with a high rating given by IMDB. Its somewhat adapted from the same name film released in 1995.
3%
3% is a Brazilian science fiction web series about a dystopian future in which only 3% of the world's population is deemed to be genetically capable of surviving in space. The story follows a group of young people who are determined to gain access to the space station where the rest of humanity resides.
The series was created by Pedro Aguilera and João Paulo Tocha, and it was released on OTT on December 15th, 2016. It is available in many languages, including English, Spanish, Portuguese, Japanese and Korean.
3% follows the lives of some young Brazilians who are determined to gain access to an elite space station where only 3% of the world's population is deemed to be genetically capable of surviving in space. In order to do this they must pass through a series of tests based on their mental health and moral character which will determine whether or not they are suitable for life outside Earth's atmosphere. It has an IMDb rating of 8 stars from over 15,000 viewers—an impressive feat for any show.
Travelers
Travelers is a series about time travelers from the future who go back in time to save humanity.
The show follows a group of people who travel back to the 21st century to prevent the destruction of humanity and stop a virus called "the pandemic" from spreading. The virus was created by a man named Vincent, who is also one of their own—a traveler from their future.
Each traveler comes from a different time period and has been sent back to their past to help save humanity. Each episode focuses on one traveler and what they're doing in their present time period, as well as how they've changed the past by preventing the pandemic from spreading. The twist and turn in each episode is enough to keep viewers captivating and curious about what happens next.
Time travel stories are very popular on Netflix
Time travel stories are very popular on OTT, and the trend shows no sign of stopping. In fact, the popularity of such has grown so much that Netflix has had to step in to make sure viewers are not overwhelmed by the sheer number of these types of shows available to them.
What makes such travel stories so popular? It could be that they allow us to explore what it would be like to live in different era or even different universes. It could also be that they allow us to see what it would be like if we could go back and change things in our own lives or even in the past. Whatever it is, it seems like these types of stories have a special appeal for many people and will continue to do so for some time.