Parents want their kids to spend time with them, but many don't know how to get them to do it. This can be particularly true of teenagers, who may be reluctant to spend time with their parents. Parents want their kids to spend time with them, but many don't know how to get them to do because they think the time is going to be boring or uncomfortable.
If you want your teen to spend more time with you, start by ensuring that both of your needs are being met: your teen's need for independence and your need for connection. Once you've done this, it will be easier for you both to find common ground on which you can build a stronger relationship.
In this article, we'll talk about how to get teens to spend time with their parents by showing them why it's important for them to do so.
Tips to Teens for spending time with their parents
Eat dinner together
The best way to get your teen to spend time with their parents is to ensure that they have dinner together as a family. This can be hard because you have to balance work and school, but if you ensure that your child knows that dinner is important, they will usually come home on time.
When you eat dinner together, it helps your teen understand that you are always around for them, even if they aren't around for you. It also shows them the importance of family values and helps strengthen the bonds between everyone in the family.
Step into Teen's world
The first step to getting teens to spend time with their parents is to understand the world of a teenager. In order for parents to connect with their children, they should learn what it's like to be a teenager today.
Teens are often more attached to their cell phones than they are to their families, so it's important that they feel comfortable in their own homes. They may also be interested in some of the same things as you, such as sports or technology, but it's important not to try and force them into your hobbies and interests. Instead, try taking an interest in theirs.
Turn off the electronic devices
One of the best ways to get your teen to spend time with you is to simply shut off their electronic devices. This will not only keep them away from distractions and obligations, but it will also give you some quality time with them. You can use this opportunity to talk about things that are important in your relationship with them, like how they're doing in school or what's going on in their life. By turning off these devices, you can help your child get in touch with their feelings and emotions, which will make them more likely to want to spend time with you. If you do this, your teen will be more open to talking about what's on their mind and how they or feel about certain situations. They'll also be more likely to listen when you have something important to say. These conversations will give your child the opportunity to express themselves without feeling judged or like they're being criticized.
Plan a holiday
Holidays are a great opportunity to get teens to spend time with their parents. The holiday is the best time to bond with your teens. It's a time when they are more relaxed and they can spend quality time with their family. Holidays are also a great way to get teens to spend time with parents as teens are usually more excited about holidays than other days. It's important not just for the sake of the relationship, but also because it's a good way to ensure that your teen is getting the socialization and emotional support they need. Planning a holiday together can be a fun way to spend quality time together as a family and make memories that will last forever.
Do something active
One of the best ways to get teens to spend time with their parents is to involve them in an activity. Teens can be reluctant to engage with their parents because they think that their parents are too old-fashioned or out of touch with what's cool, but if you can find something that will genuinely interest them, they'll be more likely to open up and talk about things that matter to them.
Activities should be engaging and fun, but also give you an opportunity to connect with your child. Whether they're playing a game together or going on an adventure, activities like these provide a great opportunity for teens and parents to spend time together without feeling forced into it.
Involve together with the project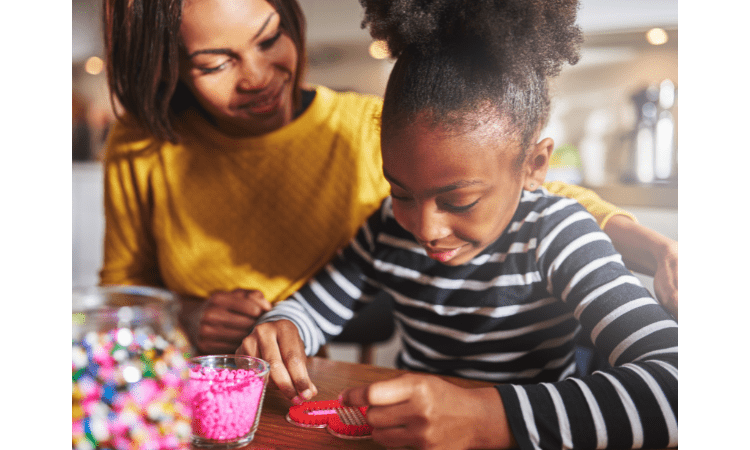 Teens are often super busy with school and extracurriculars, so it can be hard to get them to spend time with their parents. But if you can get them involved in a project together, it's much easier to get them to spend time together. You could have them help you clean out the garage or do some yard work. They'll feel like they're contributing to the family and making their own space in the home, which will help them to feel more like their own. When parents and teens work together on a project that both care about, it can be a great way for them to bond over a shared interest. The two of you will be able to talk about what you're working on, share ideas, and work together toward a common goal.
Also Read: 9 Best Ways to Teach Teens About Money
Conclusion
In conclusion, it's important to remember that the relationship between you and your child is unique and special. You are the person who knows them best—and they will always need you in their lives. Parents also need to learn how to talk with their children about what is going on in their lives. This will help them understand why teenager acts the way they do and give them tips on how to handle it.
The tips above are just a few of the things you can do to keep the lines of communication open and ensure you're spending quality time together.