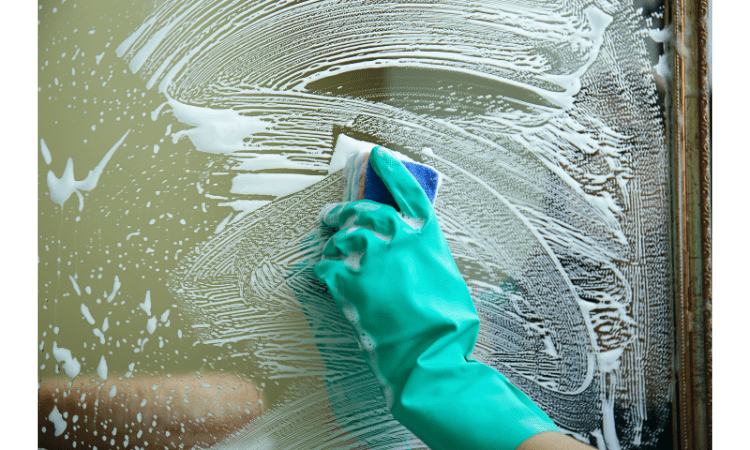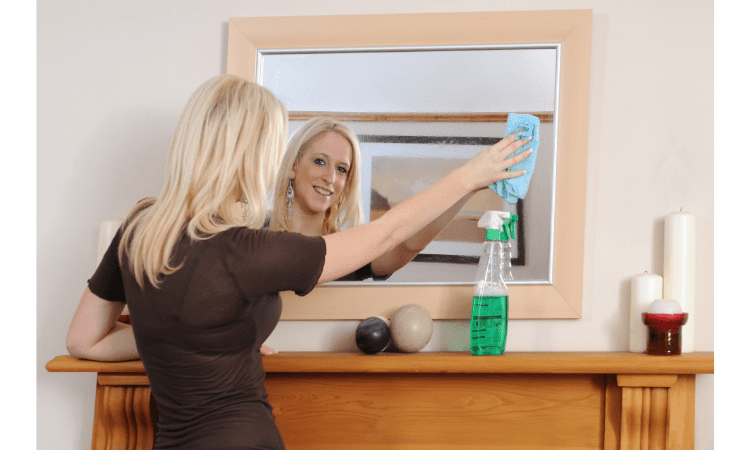 A mirror or looking glass is an object that reflects an image. The mirror is a vital thing in our daily use. We use it every single day such as the time when we are preparing to go out, bathroom mirror, and so on. Reflection is the most important function of the mirror. We know how we look in the front of the mirror. The mirror shows the internal and external sides of our minds. Mirrors are of different shapes. We always keep mirrors clean. We like to see our image in a clean mirror. The looking glass of vehicles is always kept clean to avoid accidents. There are many processes to clean a mirror properly. Bathroom mirrors are cleaned daily.
Microfiber cloth
Microfiber cloth is useful to clean mirrors. It is the easiest way. Microfiber cloth removes dust and dirt from the mirror. At first, you wet the entire glass, you fold the cloth to use it properly. Wipe the mirror from top to bottom and then dry it. After using microfiber clothing the glass leaves shiny.
Vinegar
You use the mixture of vinegar and water to clean the mirror. In a spray bottle, you fill the equal half of water and vinegar. Shake the bottle gently to mix the solution. You apply it directly to the mirror and leave for few times. After that, you clean the mirror with a microfiber cloth. Vinegar is affordable to all. The glass cleans easily with it.
Use commercial glass cleaner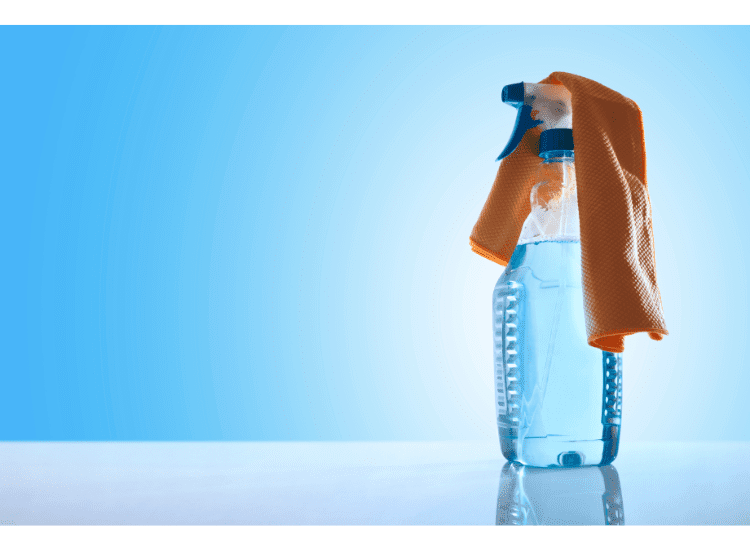 You can buy glass cleaner of your own choice at the market. Spray the glass cleaner on the entire mirror. Wipe on it with a sponge in a circular motion. The glass becomes bright when you use glass cleaner.
Rubbing alcohol
Bathroom mirrors are most likely to have built-up toothpaste marks, spots of makeup, and many more. It is hard to remove smudges. Rubbing alcohol give on to these spots. Rubbing alcohol dries very quickly. Then wipe down those areas with a cotton ball. These are the most effective smudge removal.
You follow these steps to prevent dust on the surface of the glass. Dust is unavoidable to our surroundings. You can use commercial glass wipes to clean the mirror. You clean the mirror properly once a week. If you keep your mirror clean, you must avoid smudges. You avoid doing make-up in the bathroom's main mirror. You use another mirror. It is also very helpful to keep the mirror clean.
Also Read : Why are squiggly mirrors so popular