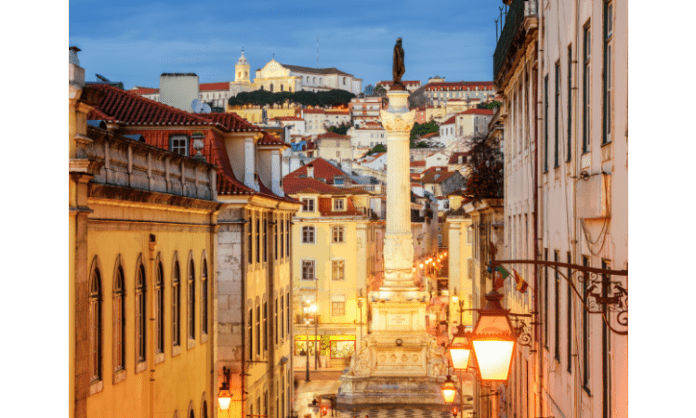 The best restaurants in Lisbon are some of the most delicious and memorable experiences you'll have while traveling. If you're looking for restaurants to eat at and also to get a taste of Portuguese culture, you've come to the right place. We've collected our team's favorite places to eat in Lisbon, and we think they're sure to make your trip one to remember. The Portuguese capital is known for its seafood, but the city also boasts a diverse culinary scene that spans the globe. You can find Portuguese staples such as sardines and Piri-Piri sauce, as well as African-inspired dishes like Caldo Verde (a soup made from potatoes, kale, and sausage). If you're looking for something more adventurous, Lisbon has an array of international cuisines from Thai to Mexican.
If you're planning on visiting Lisbon and want to try the best restaurants in Lisbon for steak or seafood, we have compiled this guide with our top picks for where to eat in Lisbon for every taste.
BouBou's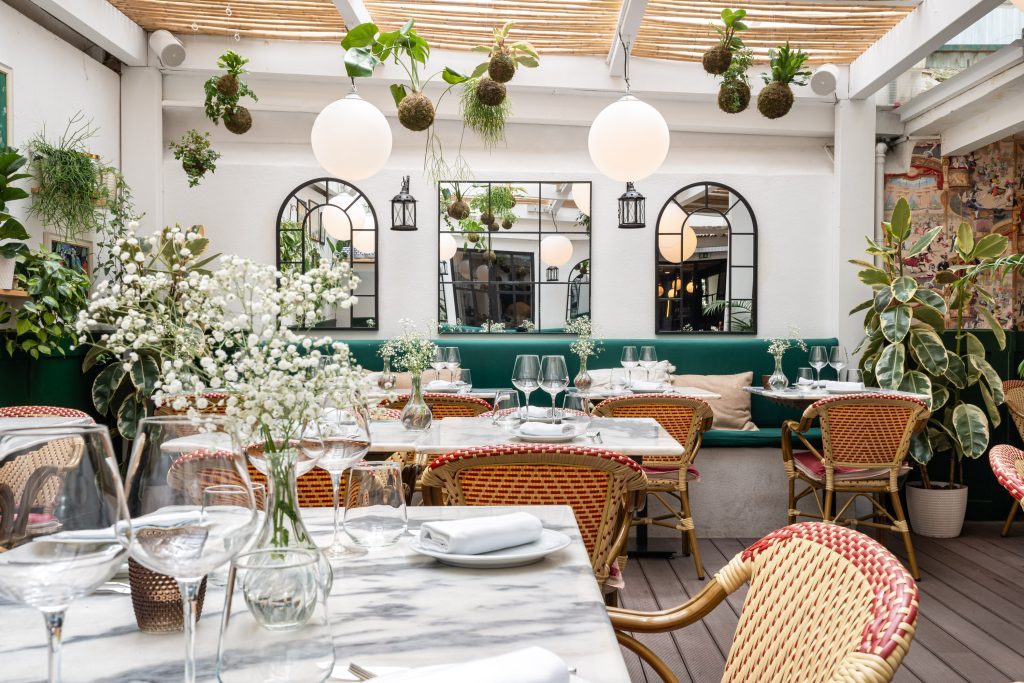 If you're looking for the best restaurants in Lisbon, we've got you covered. If you love seafood, look no further than BouBou's. This restaurant serves fresh fish from the Atlantic Ocean, and its menu is packed with options. If you want to try something new, order their lobster risotto—you won't regret it.
If you're looking for some delicious Portuguese cuisine, head to Taberna dos Mercadores. You'll find classic dishes like grilled octopus and grilled swordfish here. The restaurant isn't vegetarian, but there's a tendency to lean toward veggie-heavy dishes – expect sweet potato served with coconut tiger milk and kaffir lime, and a nori taco with kimchi rice and glazed seitan – although it's one of the few times checking out the menu beforehand isn't advised, so you can be pleasantly surprised by each dish. Plus, their wine list is extensive and includes many local varieties that are perfect for pairing with your meal.
Trinca
Trinca is a Portuguese restaurant with a Michelin star, and it's known for its fresh seafood and inventive dishes. The restaurant specializes in Portuguese cuisine, which is known for its simplicity. Hidden away on a residential street in the Anjos area of Lisbon, Trinca is a modern small plates restaurant in a traditional building. You can try the signature dish, Trinca's signature octopus carpaccio, which consists of diced octopus served on a bed of lettuce with a tomato salad and olive oil.
They offer everything from traditional Portuguese dishes like grilled pork chops and homemade pate to modern creations like their famous lobster risotto (the best in town). Trinca also has a great bar area where you can enjoy drinks with your meal or take advantage of their happy hour specials.
BAHR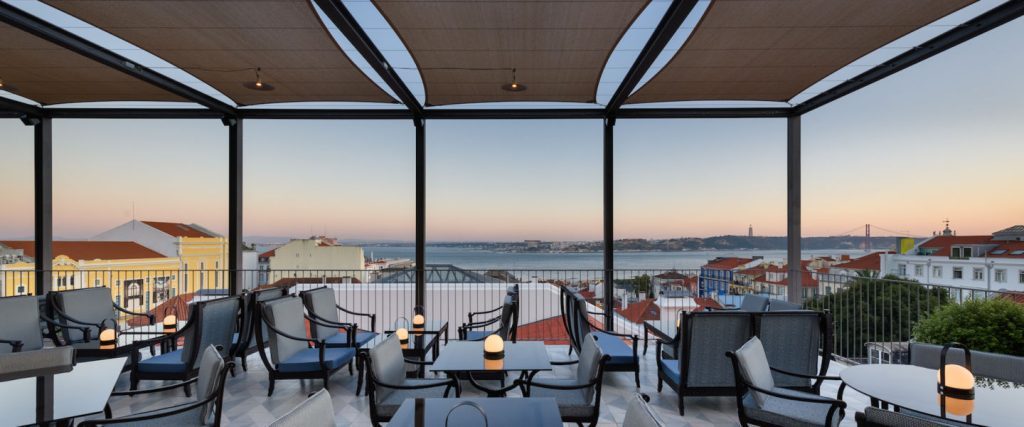 Bahr is one of the best restaurants in Lisbon. It's a small and cozy place with a relaxed atmosphere, great food, and reasonable prices. The Bairro Alto Hotel is one of the best hotels in Lisbon, and while hotel restaurants can be hit or miss, BAHR is a triumph. The decor – all curved ceilings, cozy corners, and oversized wooden bar – is immediately welcoming, but some diners may prefer to skip the interiors and instead dine on the terrace, with a view of the city and Tagus river.
Either way, your attention will soon be drawn back in by the menu headed up by chef Bruno Rochas which features a twist on classic Portuguese cuisine, resulting in dishes such as garlicky grilled squid with runner beans and turnip, raw beef 'pica-pau' taco with just a hint of pineapple and buttery wild turbot with green kale sauce and chorizo – the latter of which comes highly recommended.
O Velho Eurico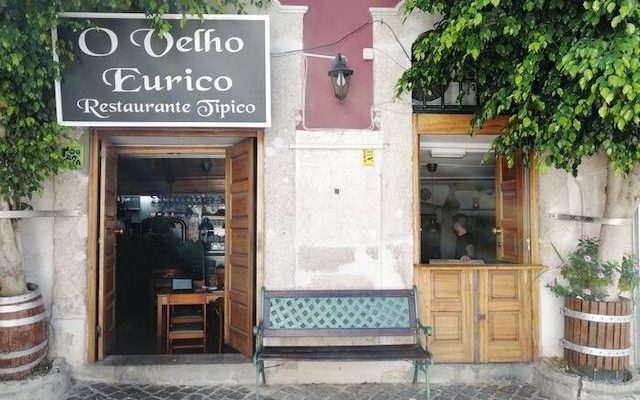 The best restaurants in Lisbon are: O Velho Eurico, which is a traditional Portuguese restaurant, serving up traditional dishes and drinks. The atmosphere is cozy and the food is delicious. If you're looking for the best restaurants in Lisbon, look no further than O Velho Eurico. This charming restaurant is located in one of the most beautiful spots in the city: São Jorge Castle.
The castle itself offers stunning views of Lisbon and its surrounding hills, but it's also a great place to enjoy some food and drinks with friends. The menu has some mainstays, such as bacalhau à brás (a classic dish made from shreds of salted cod, onions, and thinly chopped fried potatoes) and bolo lêve do chambão (beef shank sando), but dishes are updated or changed relatively recently; on my most recent visit, I was particularly taken with the squirty fries (topped with cheese and a tomato-based gravy) and choco alhado (cuttlefish and garlic).
Prado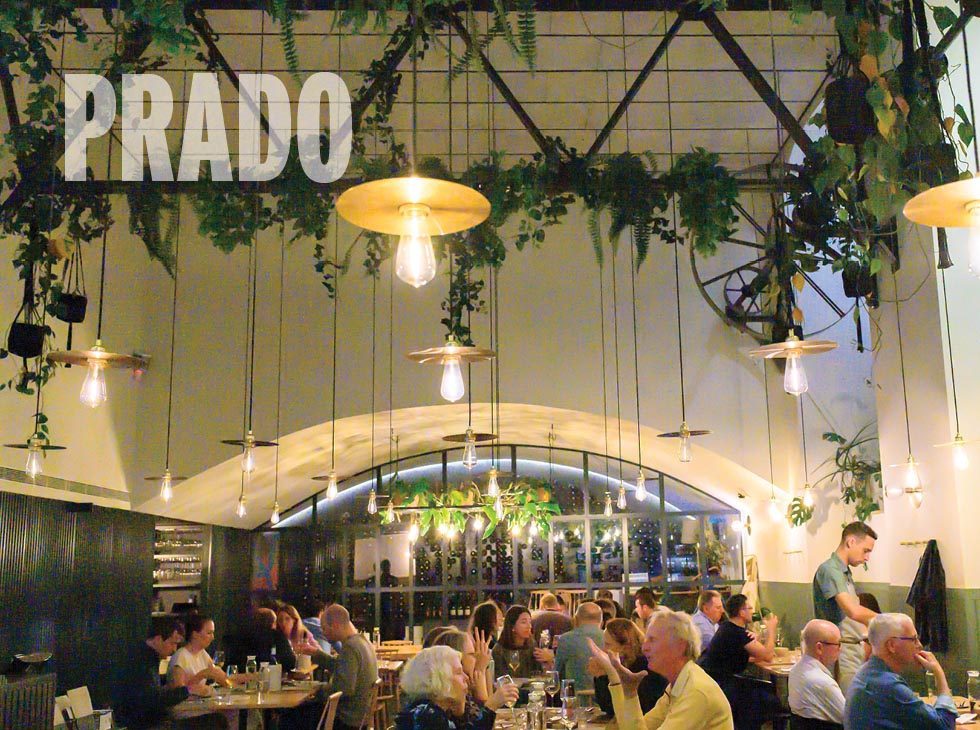 Prado is the Portuguese word for "meadow", and the restaurant applies a local focus on everything they serve thanks to partnerships with local farmers, fishermen, and wine producers. They serve traditional Portuguese dishes such as potatoes with codfish and grilled sardines, as well as more modern ones such as beef tartare with figs and prawns. They also have a great selection of drinks including wine, beer, and port.
ALMA
ALMA is one of the best restaurants in Lisbon. It is located at the top of an old house and serves some of the best traditional Portuguese food. The restaurant has its own garden, where you can enjoy your meal or just relax with a drink. If you are looking for a place to have a romantic dinner then this is perfect for you.
The menu includes several different types of seafood as well as traditional Portuguese dishes like Caldo Verde (a green soup). If you're looking for a restaurant that's great for a special occasion, then Alma is the place to go in Lisbon. It's a Michelin-starred restaurant that serves up incredible Portuguese food and is located right on the river. The restaurant is known for its amazing view, but it also has some of the best food in all Lisbon.
Dishes are first and foremost inspired by Henrique's life in Lisbon, with flavors from his travels around the world coming into the mix. Diners can choose between fixed menus 'coast to coast', using Portuguese fish, or 'soul', inspired by the chef's classics – or for those who'd rather choose, there's an a la carte menu.
Oficio Tasco Atipico
Oficio Tasco Atipico is a must-visit restaurant in Lisbon, Portugal. The menu is a unique blend of Portuguese flavors with Japanese cuisine, and it's absolutely delicious. The restaurant's decor is simple but elegant, and the staff is all extremely friendly and helpful. The food is creative and full of flavor; you'll be surprised at how well the flavors work together. This is the perfect place to go if you're looking for a little bit of everything, whether that means trying new dishes or just trying new flavors. The menu has more 'must-try dishes' than most in the city; the Alheira sausage croquette, which hides a runny quail's egg at its center like a Portuguese version of a scotch egg, is impeccable, while crispy crackling and stuffed spider crab from the Algarve shouldn't be missed.
Ramiro
Ramiro is a traditional Portuguese restaurant with a great menu, good service, and a cozy atmosphere. The menu is diverse and includes traditional Portuguese dishes, as well as some international favorites. One of the best things about Ramiro is that they have a huge selection of wine—and you can get your glass refilled all night long. You can also get a bottle of wine at a reasonable price.
The service at Ramiro is very good—they're very friendly and attentive to your needs. Despite the name, Ramiro serves up truly incredible seafood, including lobster, prawns, and crab – all served by the kilogram (and therefore best enjoyed with a larger group).
Most diners skip dessert and instead opt for a Prego – a beef sandwich served with mustard – which is, to this day, the best I've ever tasted in Lisbon. The atmosphere is quiet and relaxed, so it's perfect if you want to go out with friends or family members without having to worry about loud music or other distractions.
Conclusion
Lisbon, Portugal is a city full of life, culture, and delicious food. You can find anything from traditional Portuguese dishes in the heart of the city to street food on every corner. We hope this guide has been helpful in finding the best places to eat during your stay in Lisbon.