Its after two long years, Bhutan reopens its borders from September 23 2022, as Tourism Control of Bhutan and Govt of Bhutan has given the nod to allow foreign tourists to enter into their land. This is the first time the country is permitting tourists from across the world since the onset of the COVID-19 pandemic in 2020. But, the sad news is, the Bhutan has decided to increase the sustainable development fees from $65 per person per night to $200!
Being the only carbon-negative country in the world, The country is desperate to revive its economy by allowing tourists to visit again. Bhutan's tourism sector has a major impact in country's economy as the country generated a revenue of $84 million before the pandemic and kept around 50,000 people. Since March 2020, country kept closed its borders to tourists till 2022. Due to this early-stage isolation, the country had only around 60,000 infections and 21 deaths over the last two years due to the pandemic.
Bhutan is one of the most popular tourist destinations for its pristine landscapes, cultural heritage and peaceful environment. It has been ranked among top 10 countries to visit in 2020 by Lonely Planet's Ultimate Travel List 2020.
Explore The Land of the Thunder Dragon
Bhutan is a small landlocked country in the Himalayan region of Asia. The country has a population of about 700,000 people and covers about 47,000 square miles. It is home to many different ethnic groups and languages, which are united by Buddhism. The country is known for its religious tolerance and commitment to environmental protection and Gross National Happiness (GNH). Bhutan reopens its borders after getting millions of request from nature loving foreign travelers.
Thimpu, The Bhutanese Capital
Thimpu, the capital of Bhutan, is a small city surrounded by mountains and forests. It's also the largest city in Bhutan and the only one connected by road. Thimpu is home to many historic buildings and monuments that celebrate traditional Bhutanese culture. You can learn more about these at places like Jigme Dorji Wangchuk National Library Museum or Royal Thimphu College.
The best time to visit Thimpu is during summer months because it can get quite cold during winter months with temperatures falling below zero degrees Celsius (32 degrees Fahrenheit).
Hike The Best Trekking Trails
As Bhutan reopens its borders for foreign tourists, so trekking is a great way to explore the country and see its natural beauty, cultural heritage and religious sites.
Trekking in Bhutan can be done from April to October. You need to have a guide for any trekking activity, so it will be best if you hire one before leaving for Bhutan. Trekkers need not worry about accommodation as there are many hotels located near hiking trails or lodges where you can stay during your hike.
Paro Taktsang (Tiger's Nest) Monastery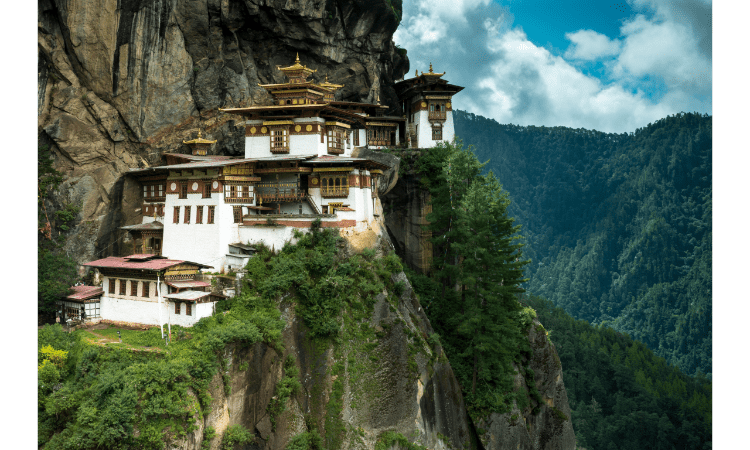 Tiger's Nest Monastery, or Taktsang Palphug Monastery, is a Bhutanese Buddhist monastery in the Paro District of Bhutan. It is built on a cliff 1,200 meters above the sea level and is one of the most famous landmarks of Bhutan. The monastery was founded by Guru Rinpoche in either 823 or 838 CE (the exact year is unknown) during his visit to Bhutan after discovering a cave where he meditated for three months. He flew to Tibet from this site on the back of Yeshe Tsogyal who had been turned into a flying shark by her guru Pema Lingpa's teachings. In some accounts, Guru Rinpoche then returned to Tibet via Mount Kailash after another brief stay in Bhutan but more likely returned directly home with Yeshe Tsogyal as per other accounts including those found within Tibetan texts such as "The History of Buddhism" written by Taranata Tulku Rinpoche.
Conclusion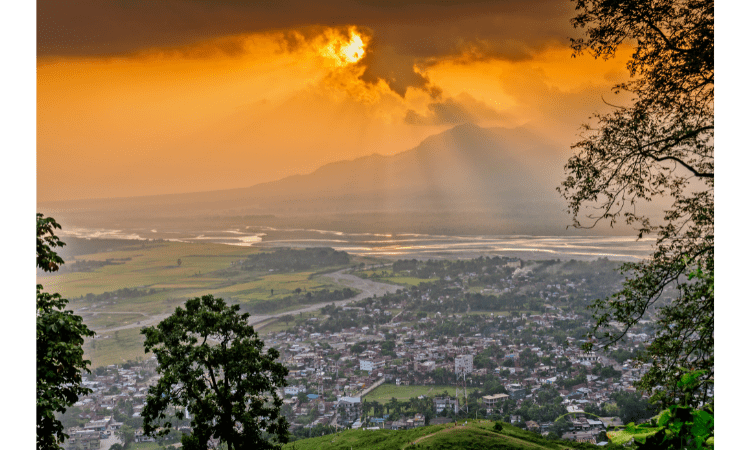 Whether you are traveling for business or pleasure, Bhutan is the perfect destination. As Bhutan reopens its borders, so its a opportunity to be in a place where you can experience all that nature has to offer and truly connect with yourself and your loved ones. The people of Bhutan are warm and welcoming and will make sure that your visit is one to remember.
Also Read : Best Places to Visit in India