Nutrition is one of the most essential things to focus on when we want to boost our immune system. The body needs nutrients in order to function properly, and without them, it won't be able to fight off disease. There are many foods that can help you get those nutrients, one of them being vitamin A. This nutrient can be found in a variety of different fruits and vegetables that can help keep your immune system strong. Let's dive deeper into this topic so that you know what foods contain vitamin A and how best to incorporate them into your diet for optimal health benefits.
About vitamin A
Vitamin A is a fat-soluble vitamin that helps keep your eyes, skin, and immune system healthy. It's also known as retinol or retinoid. This essential micronutrient is obtained from foods such as carrots, leafy greens, and liver.
Vitamin A helps maintain the health of mucous membranes, which line many body cavities and organs. The mucous membranes secrete substances that protect against infection by bacteria or viruses by preventing microbes from entering the body to cause disease. It also plays an important role in maintaining vision, bone growth, and reproductive function.
How does vitamin A support your body?
Vitamin A is an essential nutrient to keep your body healthy. It is a fat-soluble vitamin that helps maintain vision, supports the immune system, and promotes healthy skin. It also helps to prevent infections and diseases.
There are two types of vitamin A: preformed vitamin A (retinol) and provitamin A carotenoids (beta-carotene). Retinol is found in animal products such as meat and dairy while beta-carotene can be found in plant foods like carrots or sweet potatoes. Beta-carotene must be converted into retinol by the liver before it can be used by the body for various functions including maintaining vision health or fighting off infections or diseases when needed.
How much vitamin A should you be getting per day?
The recommended daily intake is 900 micrograms (mcg) for adult men and 700 mcg for adult women. Children aged 1-3 years should have 400 mcg, while children aged 4-8 years should get 600 mcg. Children aged 9-13 years should consume 700 mcg, and teens aged 14-18 years should have 900 mcg. Pregnant women need 770 mcg daily, while breastfeeding mothers need 1,300 micrograms.
The amount of vitamin A you can get from food depends on what kind of animal products you're eating. If all your sources are fish or liver, then you may only be getting about 10% of the daily value for vitamin A in each serving.
Best vitamin A-rich foods
If you're looking for a way to boost your immune system, vitamin A is the perfect place to start.
It is an essential micronutrient for maintaining good health and helping your body fight off infections and illnesses. It's also needed for proper vision, which means that if you're lacking this nutrient, you could face a host of complications including night blindness and even blindness.
Because vitamin A is so important for immunity, it's important to eat enough of these immune boosting foods to get the recommended dose each day:
Carrots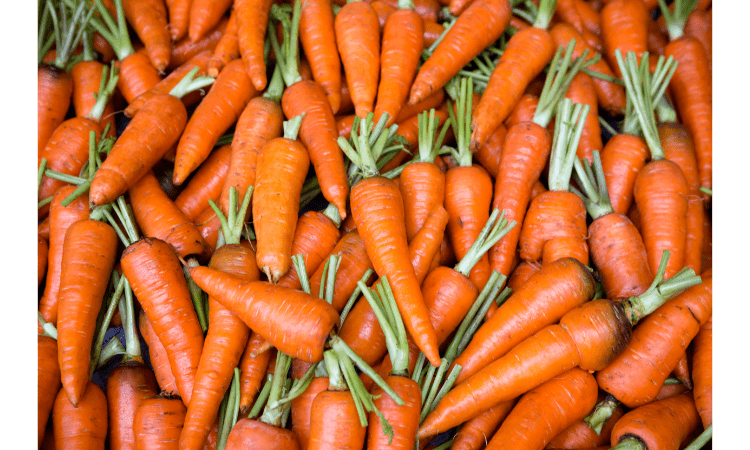 Carrots are a great source of vitamin A, which is a powerful antioxidant that helps keep your eyes, skin, and immune system healthy. They are also high in fiber, which promotes weight loss by slowing down digestion and keeping you feeling full for longer.
Carrots also contain vitamin K, which plays an important role in keeping your bones strong by promoting the growth of new bone tissue.
Beef liver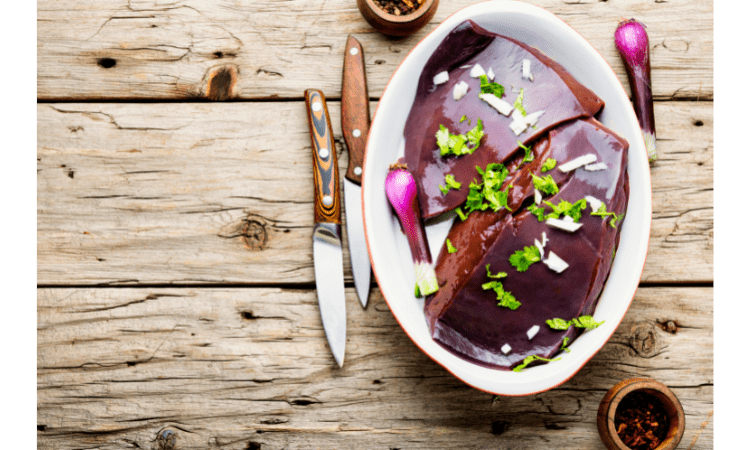 Beef liver is a good source of vitamin A and iron, making it a great addition to your diet. Vitamin A in beef liver helps boost immunity and protect against infection by improving the ability of white blood cells to fight off bacteria, viruses, and other pathogens. Iron plays an important role in maintaining healthy red blood cells that carry oxygen throughout your body. Protein helps build muscle mass, repair tissues, and maintain a strong immune system.
Spinach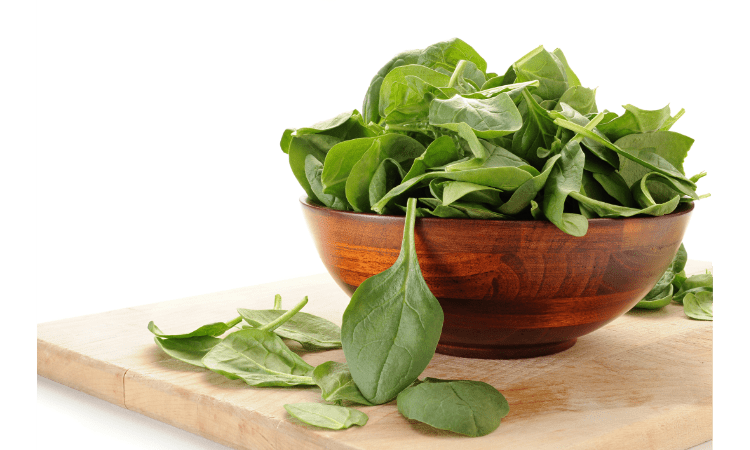 Spinach is a leafy green that is high in vitamins A and C, iron, calcium, magnesium, and potassium. It's also a good source of antioxidants that help to reduce the risk of heart disease, cancer, and other diseases. This leafy green vegetable can be eaten raw or cooked as part of a salad or stir-fried dish.
It's best to eat spinach with other vegetables because it contains oxalic acid which can interfere with calcium absorption if you eat too much at one time on its own. However, this shouldn't put you off from eating spinach as it still has many benefits for your health including eye health (spinach contains lutein), skin health (it contains beta carotene which converts into vitamin A) brain function (it contains folate).
Cantaloupe
Cantaloupe is a sweet, juicy fruit that's packed with vitamins A and C. It also contains potassium, fiber, antioxidants, and folate. This delicious melon is low in calories but has enough protein to keep you satisfied for hours.
Vitamin A plays an important role in good vision and healthy skin. It can also help fight off colds and infections by boosting your immune system's ability to fight off bad bacteria or viruses like the common cold virus (which causes sore throats). It is one of the key nutrients needed for wound healing so eating more vitamin A-rich food items such as cantaloupe can help speed up recovery time after surgery or injury if you're struggling with wounds on your skin due to lack of vitamin A intake from other foods like meat sources (which have less natural vitamin content compared to fruits).
Bell pepper
Bell peppers are one of the best sources of vitamin A. They contain a good amount of both alpha- and beta-carotene, which your body converts to vitamin A.
Bell peppers also contain other essential nutrients such as vitamins C, E, and fiber that help boost your immune system. The potassium content in bell peppers can help reduce the risk of high blood pressure and stroke.
The antioxidants found in bell peppers help to keep the internal organs healthy while reducing inflammation that causes damage to cells in our bodies.
Mango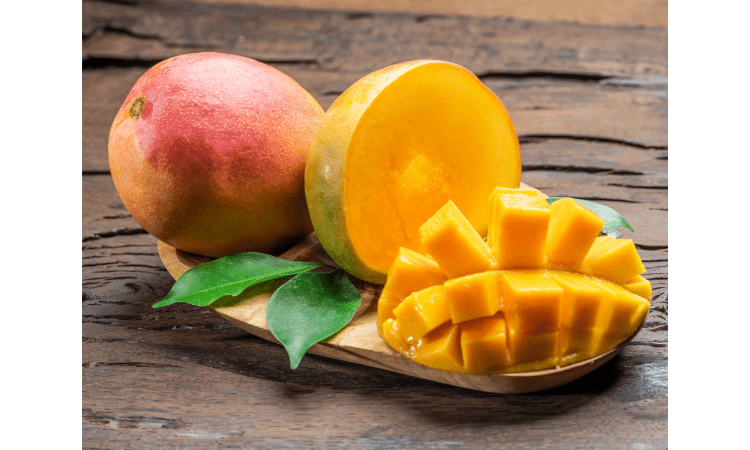 Mangoes are an excellent source of vitamin A, with just one serving providing more than 100% of your daily needs.
These delicious fruits also contain important antioxidants such as beta-carotene and vitamins C and E to help fight infections.
Mangoes can be delicious when eaten raw, but they're also a great addition to smoothies or added to salads for an extra boost of nutrients.
Sweet potato
Sweet potatoes are a good source of vitamin A, which is good for your immune system. They also have many health benefits and are enriched in beta-carotene, which the body converts to vitamin A. Sweet potatoes contain high levels of fiber, antioxidants, and vitamins C and E. These nutrients help lower your risk of heart disease, cancer, and diabetes.
Eggs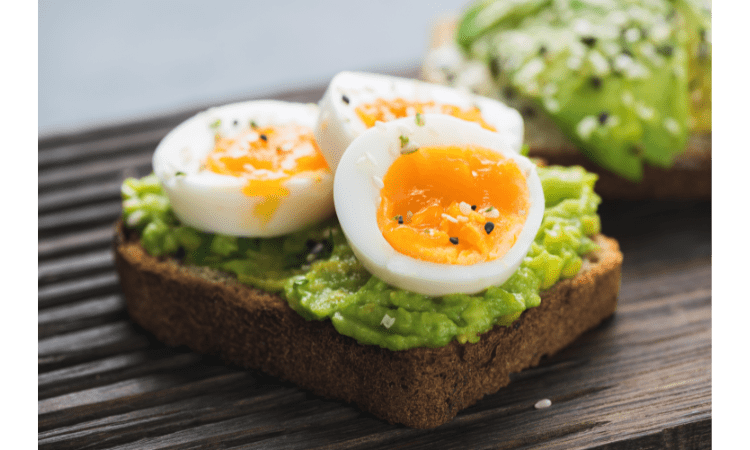 Eggs are a great source of vitamin A, which is an essential nutrient for proper immune function. Additionally, eggs are an excellent source of protein and can be easily added to any diet. Eggs can be eaten alone or in a sandwich, as part of breakfast or dinner—they are versatile and delicious. They can also be cooked in many different ways: scrambled with vegetables, fried over easy on toast with melted cheese, or sunny side up atop buttered whole wheat toast.
Black-eyed peas
Black-eyed peas are a good source of vitamin A. They are also high in fiber and protein. The recommended serving size for black-eyed peas is ½ cup of cooked beans, which contain about 9 grams of protein and 8 grams of fiber per serving.
Black-eyed peas can be eaten boiled, steamed, stir-fried or roasted. If you're cooking them at home to avoid the additives found in canned food products, you'll need to soak your dry beans overnight before boiling them in fresh water until they're soft enough to eat (about an hour).
Papaya
Papaya is a good source of vitamin A. It also provides beta-carotene and other nutrients.
It helps maintain healthy vision, supports skin health, and plays an important role in maintaining a strong immune system.
Papaya is also enriched in vitamin C and folate—a B vitamin that may reduce the risk of heart disease and certain cancers.
Squash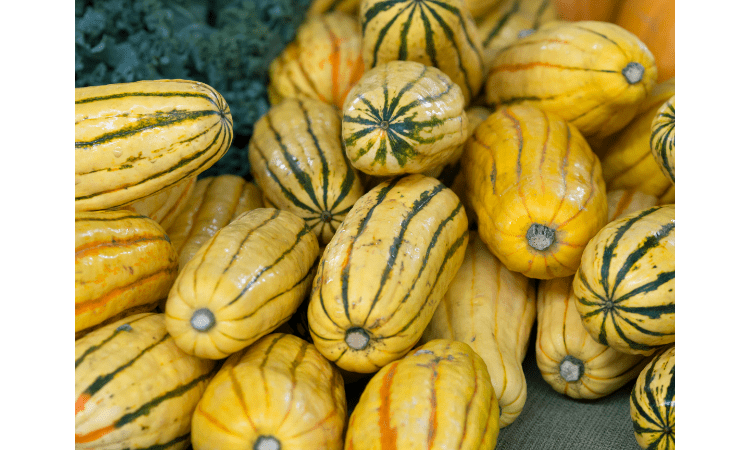 Squash, is a vegetable that is enriched in vitamin A, beta-carotene, and vitamin C. This orange-colored fruit is also a good source of vitamin E.
Vitamin A found in squash can help your body maintain healthy eyesight, boost immune function, and keep your skin looking young. The beta-carotene found in squash converts to vitamin A as it works its way through your digestive system, which means that you get more benefit from eating squash than from taking supplements containing only preformed vitamin A (like retinol). Squash can be eaten raw or cooked; it contains more carotenoids when cooked than when eaten raw.
Broccoli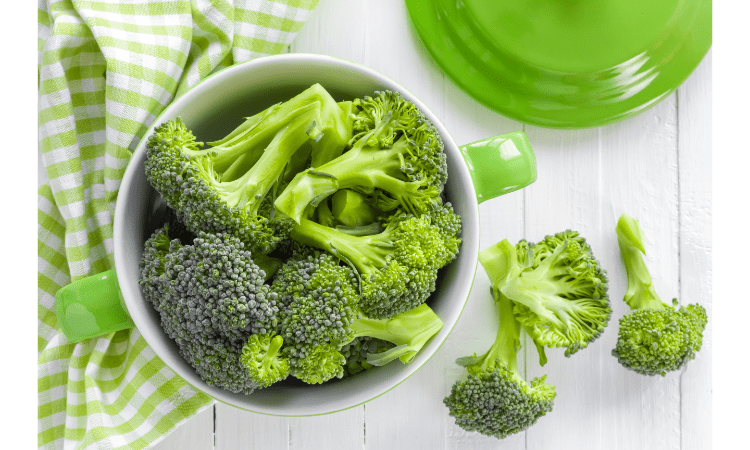 Broccoli is a cruciferous vegetable, and it's enriched in vitamins A and C. It's also high in fiber, calcium, potassium, and folate.
Broccoli may help prevent cancer because of its antioxidant compounds and other anti-cancer compounds that broccoli contains. Broccoli sprouts are even more potent than mature broccoli; they have about three times as much sulforaphane—a chemical that helps protect cells from damage by free radicals and has been shown to reduce the risk of cancer, including breast cancer.
Conclusion
In conclusion, it is important to note that there are many ways in which we can ensure our bodies get enough vitamin A. This article has outlined some of the best sources of vitamin A-rich foods and their benefits on the immune system. However, it should be noted that most people do not have any problems with consuming enough of this important nutrient. In fact, most people already consume more than enough vitamin A each day.