Does your beloved feline friend see your furniture as the ultimate scratching post? If your answer is a resounding "Yes!", then you're not alone. While scratching is an instinctual behavior for cats, it doesn't mean that your furniture must fall victim to their tiny claws. We've compiled a list of 5 tips to keep your cat from scratching your furniture, providing some of the best ways to keep cats from scratching furniture, including a range of products to keep cats from scratching furniture.
Provide Cat Scratching Posts and Boards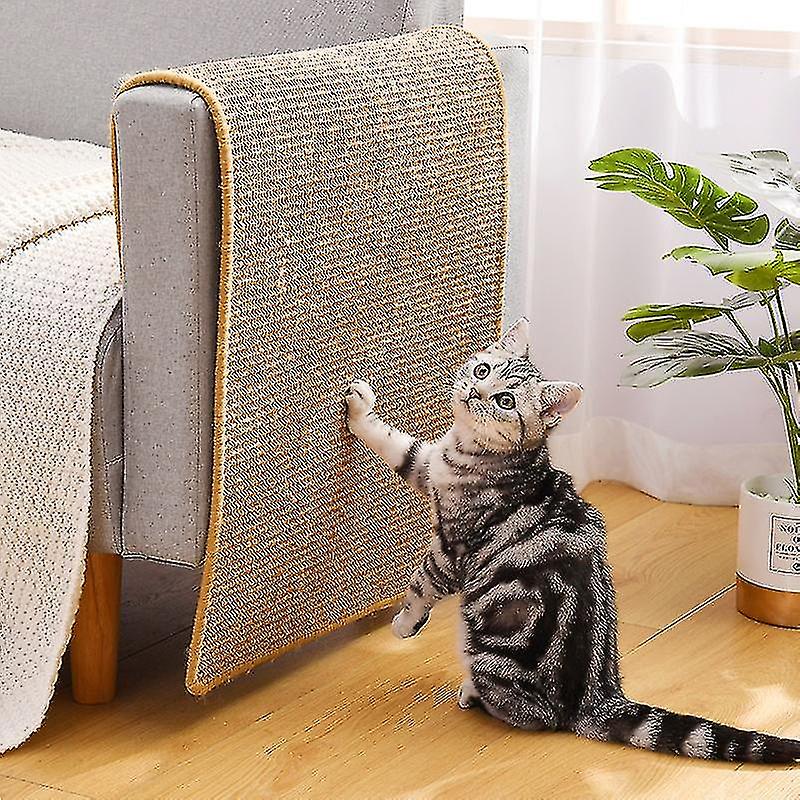 First things first, your cat isn't scratching your furniture to spite you. Cats scratch to mark their territory, stretch their muscles, and shed their old claw sheaths. To satisfy this natural behavior, it's crucial to provide alternatives. A high-quality scratching post or a scratching board can be a fantastic replacement.
Here are some tips when buying a scratching post:
Choose a scratching post that is tall and sturdy. Cats love to stretch their bodies when they scratch.
Opt for a scratching post made from natural materials, such as sisal or cardboard, as cats usually prefer these.
Train Your Cat
Secondly, training is one of the best ways to keep cats from scratching furniture. Like any training, it requires patience and consistency. You might want to lure your cat to the scratching post with treats or catnip.
Remember to reward your cat when they use the scratching post. This positive reinforcement will help them associate the scratching post with positive feelings. In time, they'll naturally gravitate towards the post instead of your furniture.
Use Cat-friendly Furniture Covers
Third on our list of 5 tips to keep your cat from scratching furniture is a more preventative measure: cat-friendly furniture covers.
There are plenty of products to keep cats from scratching furniture, and furniture covers are one of them. Covers not only protect your furniture but also create a surface that isn't appealing for your cat to scratch.
When choosing a furniture cover, go for ones made from materials that cats do not like, such as microfiber. Additionally, the cover should be easy to clean and durable enough to withstand potential scratches.
Utilize Anti-scratch Sprays
If furniture covers aren't your style, anti-scratch sprays can serve as another line of defense. These sprays contain smells that cats dislike, deterring them from scratching the sprayed areas.
It's important to test these sprays on a small, hidden part of your furniture first, to ensure they don't cause any discoloration or damage. Also, keep in mind that these sprays are only a deterrent, and using them in conjunction with other methods will yield the best results.
Regularly Trim Your Cat's Nails
The last tip in our 5 tips to keep your cat from scratching furniture guide is a basic but essential task: regular nail trimming. By keeping your cat's nails short and blunt, the damage they can do to your furniture is significantly reduced.
If your cat resists, try to make the process as calm and positive as possible. You can pair nail trims with treats or petting. If you're uncomfortable doing it yourself, your vet or a professional groomer can do this regularly for you.
Bonus Tips: Other Alternatives
While the aforementioned 5 tips to keep your cat from scratching furniture are very effective, here are some bonus tips you can also consider:
Feliway Spray or Diffuser
Feliway is a synthetic copy of the feline facial pheromone, which cats use to mark their territory as safe and secure. When used in your home, it gives your cat the same familiar feeling and reduces their urge to scratch furniture. Feliway comes in both a spray and a diffuser format. Remember to always test a small patch when using the spray on furniture.
Soft Paws
Soft Paws are vinyl nail caps that you can glue onto your cat's claws. They're safe, non-toxic, and easy to apply. Best of all, they cover your cat's claws, effectively protecting your furniture from their scratching. Each application lasts about 4-6 weeks.
Tactile Deterrents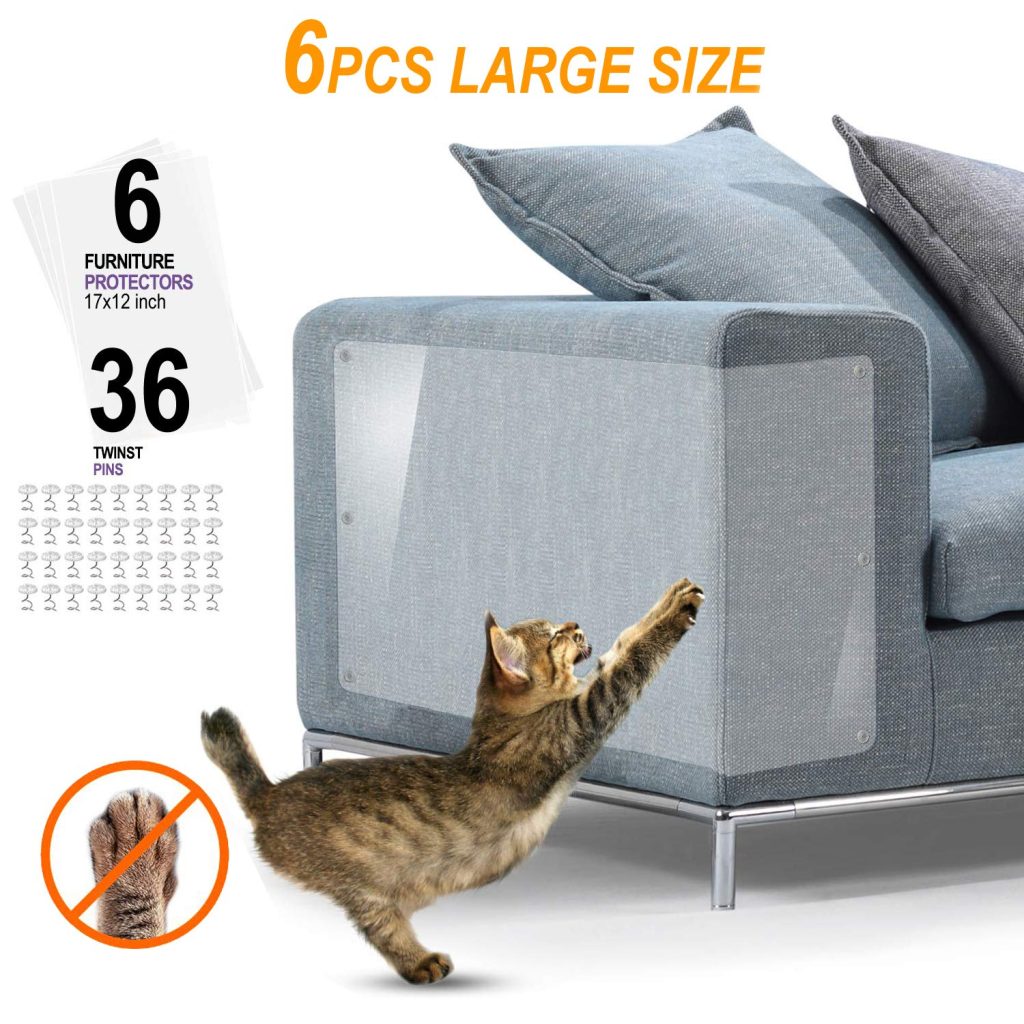 Consider using tactile deterrents like aluminum foil or double-sided tape on your furniture. Cats dislike the texture of these materials, and they will likely avoid scratching any surface covered by them.
Understanding Your Cat's Behaviour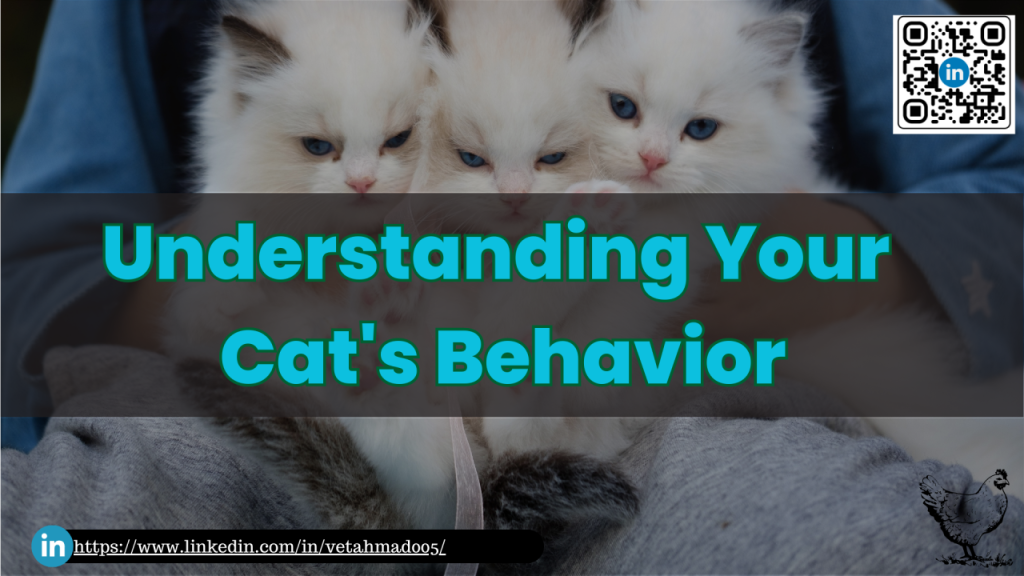 Understanding why your cat scratches is a significant first step to find a solution that works for both of you. Although it can be frustrating to have your furniture scratched, it's important to remember that your cat isn't doing it to annoy you. Scratching is a natural and healthy cat behavior.
Here are a few reasons why cats scratch:
Marking Territory: Cats have scent glands on their paws, and scratching is one way they mark their territory.
Stretching: Scratching also helps cats to stretch their bodies and feet.
Claw Maintenance: When cats scratch, they're also shedding the outer sheaths of their claws, helping to keep them healthy and sharp.
Therefore, instead of trying to stop your cat from scratching, aim to manage where and what they scratch. This way, you respect their natural behaviors while also keeping your furniture intact.
Common Mistakes to Avoid
Now that you've learned the 5 tips to keep your cat from scratching furniture, it's important to also understand common mistakes to avoid in this process.
Punishing Your Cat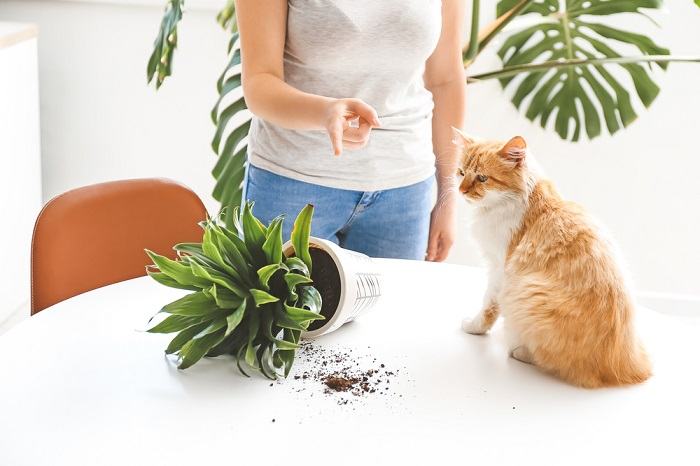 Never punish your cat for scratching. Remember, it's a natural instinct and not a bad behavior. Punishing them can create fear and anxiety, which might lead to other behavioral issues. Instead, focus on redirecting their scratching behavior towards acceptable options.
Declawing
Declawing is an extreme measure that involves the amputation of a part of your cat's paws. It's painful and can lead to long-term physical and behavioral issues. As such, many veterinarians and animal welfare organizations strongly advise against declawing.
Involve Your Vet
If you're having persistent trouble with your cat's scratching behavior, it might be worth discussing with your veterinarian. They can provide more personalized advice and might recommend consulting a professional cat behaviorist. Remember, each cat is unique, and what works for one might not work for another.
FAQs
To conclude this comprehensive guide, here are some Frequently Asked Questions (FAQs) about managing your cat's scratching behavior:
 Is it normal for cats to scratch furniture?
Yes, it's entirely normal. Cats scratch to mark territory, stretch their muscles, and shed old claw sheaths. It's a healthy behavior for them. However, it's crucial to guide this behavior towards acceptable items like scratching posts and away from your furniture.
How long does it take to train a cat not to scratch furniture?
The training duration varies for each cat. It can take from a few weeks to a few months. Patience, consistency, and positive reinforcement are key to a successful training process.
Can old cats be trained not to scratch furniture?
Absolutely! While the saying goes, "you can't teach an old cat new tricks," that's not entirely true. Cats, regardless of their age, can learn and adapt to new behaviors. It might take a bit more patience and consistency, but old cats can indeed be trained not to scratch furniture.
Conclusion
In conclusion, owning a cat doesn't mean you have to sacrifice your furniture. There are many effective and cat-friendly ways to redirect your feline friend's natural scratching behavior. While it might take some time and patience, the end result is worth it—a happy cat and scratch-free furniture.
To recap, here are our 5 tips to keep your cat from scratching furniture:
Provide cat scratching posts and boards
Train your cat
Use cat-friendly furniture covers
Utilize anti-scratch sprays
Regularly trim your cat's nails
And bonus tips:
Use Feliway Spray or Diffuser
Consider Soft Paws
Try tactile deterrents
Remember, the aim is not to stop your cat from scratching entirely but rather to guide that behavior towards appropriate outlets. By investing in some of the best products to keep cats from scratching furniture, being patient, and showing your pet love and understanding, you can easily navigate this aspect of cat ownership. After all, with a little bit of time and effort, you can ensure a happy home for both you and your furry friend.