In this constantly evolving digital age, keeping up with all the features your electronic devices offer can be daunting. Your iPhone, in particular, is a treasure trove of hidden gems just waiting to be discovered. While you may already be familiar with some of the more popular features, we're going to delve a little deeper today. Get ready to unlock the full potential of your device as we uncover 3 life-changing features you never knew your iPhone had.
Live Listen
Have you ever wished for superhuman hearing? Apple, in a move that would make a comic book hero envious, has covertly equipped the iPhone with a feature that does just that. It's called Live Listen, and it's about to transform the way you interact with your surroundings.
Live Listen is a feature that turns your iPhone into a personalized hearing aid, allowing you to hear conversations in noisy environments more clearly. Even if you don't have hearing difficulties, this feature can be immensely useful in numerous situations.
Here's how you activate it:
Go to Settings > Control Center > Customize Controls.

Add "Hearing" to the control center.

To activate Live Listen, simply open the Control Center and tap on the ear icon.
Just like that, 5 things you never knew your cell phone could do have become part of your daily life. You're hearing like a superhero now!
Shortcuts App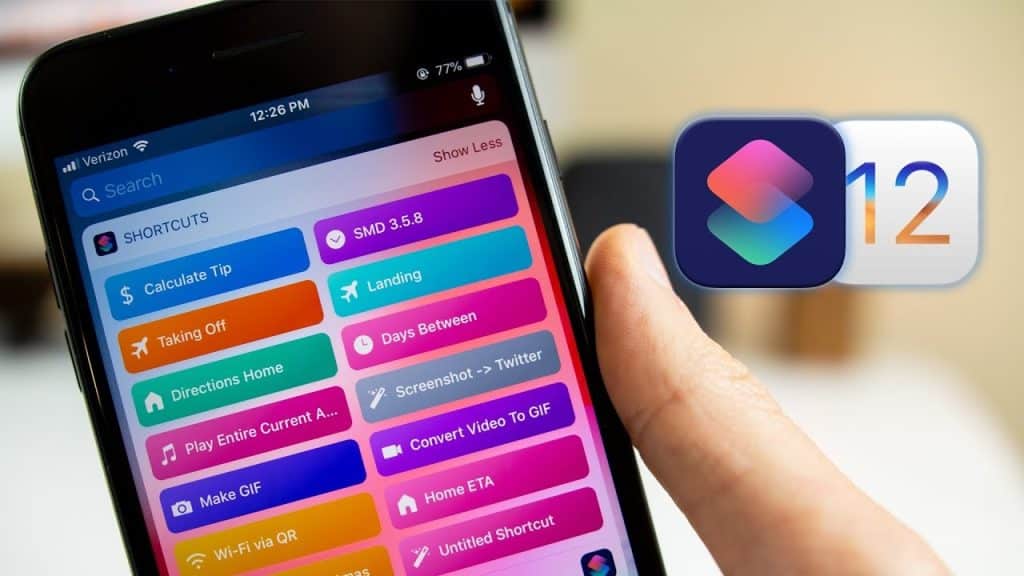 Next on our list is a feature that may initially appear ordinary, but its power lies in its immense versatility and customization options. Meet the Shortcuts app, a tool that could potentially revolutionize how you use your iPhone.
The Shortcuts app allows you to create custom shortcuts for tasks that you frequently perform on your phone, effectively automating them. You can create a shortcut for practically anything, from sending a routine text message to turning off your Wi-Fi at a certain time each day.
To get started with the Shortcuts app, follow these steps:
Open the Shortcuts app on your iPhone.

Tap the '+' icon to create a new shortcut.

Tap 'Add Action' and select the action you want to automate.

Finally, tap 'Next' to name your shortcut and tap 'Done' to save it.
Congratulations! You have just automated a task, bringing a little piece of the future to your present. It's one of the things you never knew your cell phone could do, but now you're mastering it like a pro.
Offload Unused Apps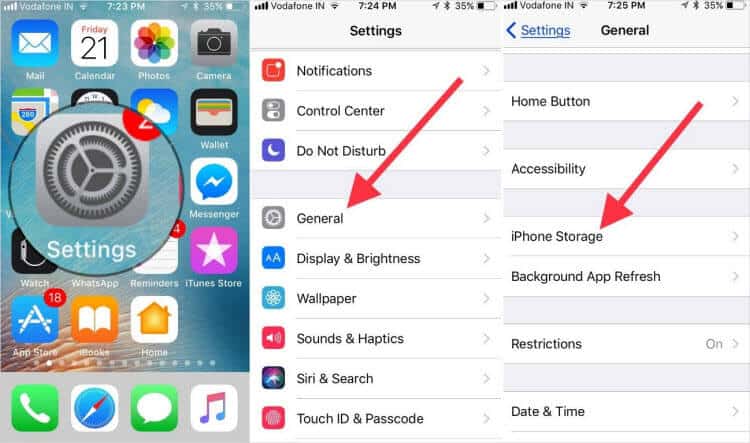 The final life-changing feature is something that will come in handy for everyone: Offload Unused Apps. As the name suggests, this feature automatically removes apps that you don't use often, while keeping their documents and data. This way, you free up valuable storage space while ensuring that your data is safe and ready for you when you need it.
To enable Offload Unused Apps, navigate to:
Settings > General > iPhone Storage

Then, tap 'Enable' next to Offload Unused Apps.
There you have it! You've just unlocked another layer of convenience in your digital life. The list of 3 life-changing features you never knew your iPhone had just got a bit shorter.
Conclusion
Exploring 5 things you never knew your cell phone could do, or even the things you never knew your cell phone could do, can be a thrilling adventure, and today, we have taken a significant leap in that direction. From utilizing your iPhone as a hearing aid with Live Listen to automating your daily tasks with the Shortcuts app, and even intelligently managing your storage with Offload Unused Apps, you have discovered an exciting new world of possibilities.
As technology continues to evolve at an ever-increasing pace, these hidden iPhone features are a testament to the countless ways our devices make our lives easier and more efficient. While the primary features take center stage, it's often these hidden gems that hold the key to unlocking the device's true potential.
So, take some time to explore and experiment with these hidden treasures. With just a bit of curiosity and a willingness to learn, you will undoubtedly find yourself uncovering even more life-changing features that your iPhone has to offer.
When you're ready to dive even deeper, remember that Apple's extensive collection of support articles and user guides are available to assist you in your explorations. Each new discovery will open up even more avenues for innovation and convenience, taking you one step closer to becoming an iPhone power user.