Have you ever found yourself in a windowless room, melting under the intense heat, and asking, "how to cool down a room without windows"? If so, you're in the right place. In this guide, we'll dive into practical and effective methods you can utilize to keep a room cool without the luxury of opening windows. Whether you're dealing with a small room with no windows or a larger one, we've got you covered.
Understanding The Challenge of Cooling a Windowless Room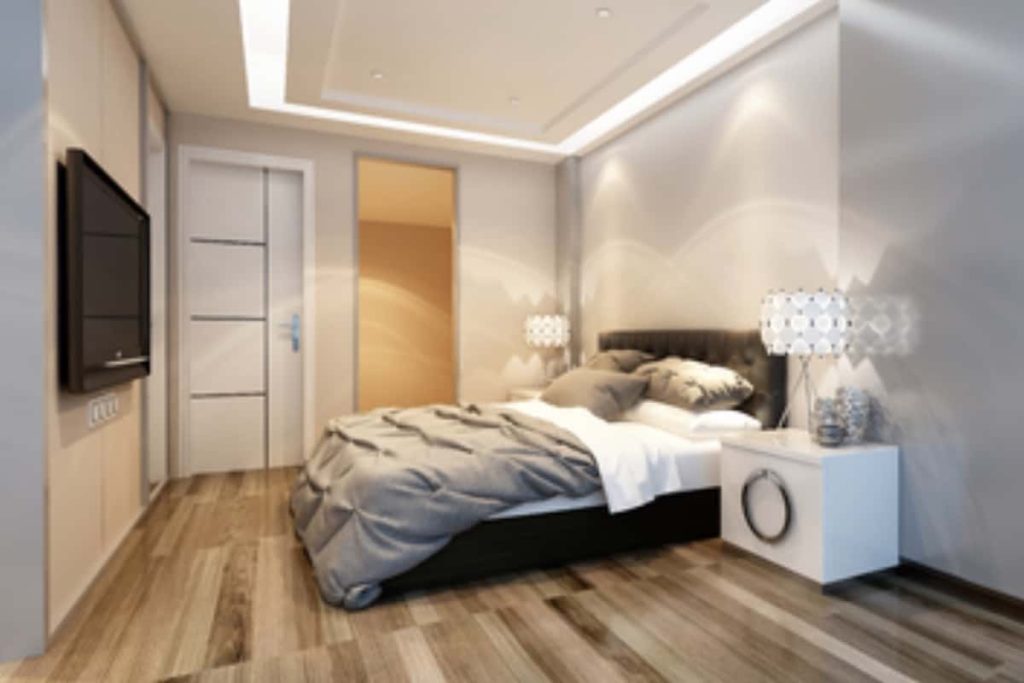 Rooms without windows often pose a unique challenge when it comes to ventilation and cooling. With no windows, there's little to no natural air circulation, which can lead to a buildup of heat. Understanding this is the first step in identifying the best way to cool down a room without a window.
Creative Ways to Cool Down a Room Without Windows
Invest in an Air Conditioner
Investing in an air conditioner (AC) is one of the most effective methods to cool down any room. Portable ACs, for instance, can be especially beneficial for a room without windows.
Portable Air Conditioner: These devices can be moved around easily, making them convenient for cooling different areas as needed. Most models come with a hose that needs to be vented outside. Even if your room doesn't have a window, you can vent it through a wall or into another room that does have a window.
Ventless Air Conditioner: A ventless air conditioner, also known as an evaporative cooler, can also be a great alternative. It works by evaporating water to cool and humidify the room. These coolers work best in dry climates.
Utilize Fans Effectively
Fans can be a game-changer in a room with no windows. They can provide a semblance of a breeze and promote air circulation.
Tower Fans: Tower fans are an excellent option for cooling a room with no windows. They take up less space and can oscillate to cool the entire room evenly.
Bladeless Fans: Bladeless fans are another excellent option. They're safe, easy to clean, and can cool a room quickly.
Dehumidify the Room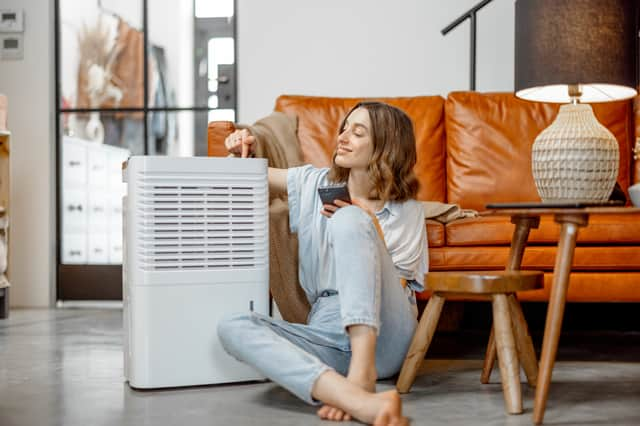 A dehumidifier can help make your room more comfortable by reducing the level of humidity. This can give the sensation of a cooler environment and make the heat more bearable.
Dealing with Small Rooms
When it comes to figuring out how to cool down a small room with no windows, the strategies might need to be a bit different. Here are some specific tips to keep in mind:
Use Smaller Cooling Devices
If you're dealing with a smaller space, smaller cooling devices like mini fans and small portable air conditioners can be a lifesaver. They can effectively cool down the room without taking up too much space.
Opt for Reflective or Light-Colored Furnishings
Reflective or light-colored furnishings can help reflect light and heat rather than absorb it. This can significantly contribute to cooling down your room.
Regularly Change Your Air Filters
If your room has an air conditioning system or a vent, regularly changing the air filters can make a huge difference. This ensures maximum efficiency and optimal cooling.
Avoid Incandescent Lights
Incandescent lights produce more heat than LED or compact fluorescent lights. If possible, try to switch to these cooler lighting options.
Conclusion
Learning how to keep a room cool without opening windows might seem daunting at first, but with these tips, you can ensure your room remains cool and comfortable, regardless of the lack of natural ventilation. While it may require some initial investments, the comfort you gain will make it all worth it.
Whether it's investing in a portable air conditioner or fan, opting for light-colored furnishings, or just being mindful of the type of lighting you use, every little change helps. Remember, the key is to encourage air circulation and limit heat absorption.
Now that you've got the knowledge, it's time to put these tips into action and turn that stifling, windowless room into a cool oasis. Whether it's your office, your basement, or a small bedroom, these solutions will ensure you stay cool and comfortable all summer long.
By using these strategies, you can finally crack the code on how to cool down a room without windows. Start experimenting with these tips today, and say goodbye to uncomfortable heat even in the most confined spaces.
If you found this article helpful, don't hesitate to share it with others who might also be struggling with the challenge of cooling down a windowless room. Knowledge is power – especially when it comes to conquering the summer heat.