Traveling is always an adventure filled with exciting moments and maybe a few unexpected twists. One such unexpected event can be when airlines lose your luggage. This article will demystify how airlines lose your luggage, dive into the complex process of how airlines find lost luggage, and give you practical tips on finding your misplaced belongings.
How Do Airlines Lose Your Luggage
When the unthinkable happens and your luggage goes missing, it's easy to assume negligence on the part of the airline. However, understanding how airlines lose luggage requires acknowledging the intricacies of the process.
Check-in errors: During check-in, a bag tag is attached to each piece of luggage. This tag contains crucial information about your final destination, including any connecting flights. However, human error or system glitches can result in incorrect tags being attached, sending your suitcase to the wrong location.
Baggage handling errors: While a great deal of the process is automated, human workers are still involved. A baggage handler might accidentally place a bag on the wrong conveyor belt, causing it to get lost in the airport labyrinth.
Late check-in: If you check-in at the last minute, there's a chance your luggage may not make it onto the plane in time, causing it to be left behind.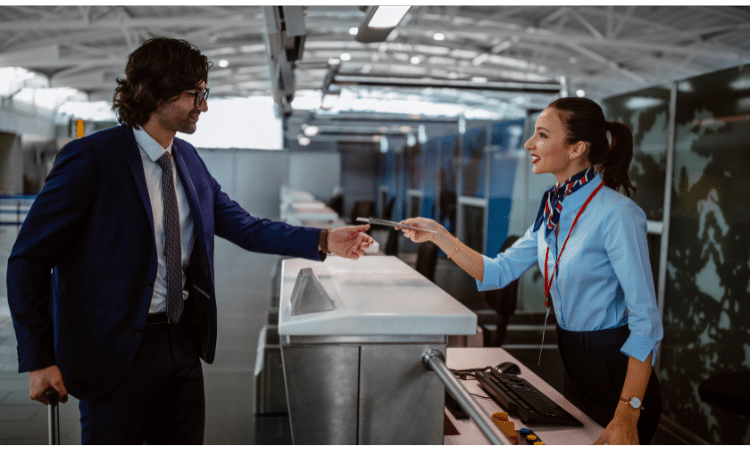 Connecting flights: If you have a tight connection, your bags might not make it onto your next flight. They may get left behind at the previous airport and subsequently misplaced.
Security issues: If your bag raises a red flag during the security screening, it might be pulled aside for additional checks and miss your flight.
How Do Airlines Track Lost Baggage
After understanding how do airlines lose your luggage, it's important to grasp how airlines track lost baggage.
When a piece of luggage is reported lost, the airline will first verify if it was indeed boarded onto the plane. If it was not, they would track its last known location in the airport. This is usually done using the barcode on the luggage tag that was scanned at various points along the journey. Airlines also rely on manual searches conducted by employees at lost and found departments.
Advanced technology is making it easier to track luggage. Some airlines are now using RFID (Radio Frequency Identification) chips in their baggage tags, which allow for more precise tracking. Furthermore, passengers can now track their luggage in real-time using airline mobile apps.
How Do Airlines Find Lost Luggage
The process of how airlines find lost luggage is quite systematic.
First, they'll search the lost and found inventory at your destination airport and any airports you may have connected through. If the bag is not found within a certain period, typically five days, the search expands to a central system that includes all lost and found inventories across the airline's network.
Airlines also employ advanced software that uses machine learning and image recognition to match lost luggage reports with found items, even if the bag tag is missing or damaged.
How You Can Find Your Lost Luggage
While airlines have their methods, you're not helpless. Here's what you can do to increase the chances of getting your luggage back:
Report immediately: As soon as you realize your luggage is missing, report it to the airline. They will ask for a description of your luggage and its contents. Keep your luggage tag receipt as it will make this process easier.
Follow up regularly: Do not rely solely on the airline to find your luggage. Regularly call or email them to check on the progress of your report.
Use technology: Use the airline's mobile app, if available, to track your luggage. You might also consider investing in a luggage tracker, which uses GPS or Bluetooth technology to help you locate your bag in real-time.
Know your rights: Depending on the country and the airline, you may be entitled to compensation if your luggage is lost for a certain period. Familiarize yourself with your rights as a passenger. For international travel, the Montreal Convention is a useful resource.
File a claim: If your luggage is not found within 21 days, it's officially considered lost. At this point, you should file a claim for compensation. Remember to include receipts for any items in your luggage to help validate your claim.
Prevention: Avoiding Lost Luggage
The saying "Prevention is better than cure" is especially true when it comes to how airlines lose baggage. While it's not always avoidable, there are some measures you can take:
Arrive Early: Allow enough time for your luggage to be processed properly by arriving at least 2-3 hours before your flight.
Double-Check Tags: Make sure the agent tags your bag correctly at check-in. Confirm your destination and flight number.
Avoid Tight Connections: If possible, try to avoid itineraries with tight connections. The quicker the turnaround, the more likely your luggage may not make it onto your connecting flight.
Stand Out: A common reason luggage goes unclaimed is because it looks like every other bag. Make your luggage easy to identify by adding colorful tags, stickers, or even tying a brightly colored scarf around the handle.
Carry Essentials Onboard: Always carry essentials like medications, important documents, and valuables in your carry-on bag. This way, even if your checked bag gets lost, you won't be left without these critical items.
Conclusion
Understanding how airlines lose your luggage and how airlines find lost luggage is key to effectively dealing with such an incident. Despite the inconvenience, remember that most lost luggage is found and returned within a couple of days. Your airline is just as eager to locate your luggage as you are, and together with a bit of patience, the odds are strongly in your favor.