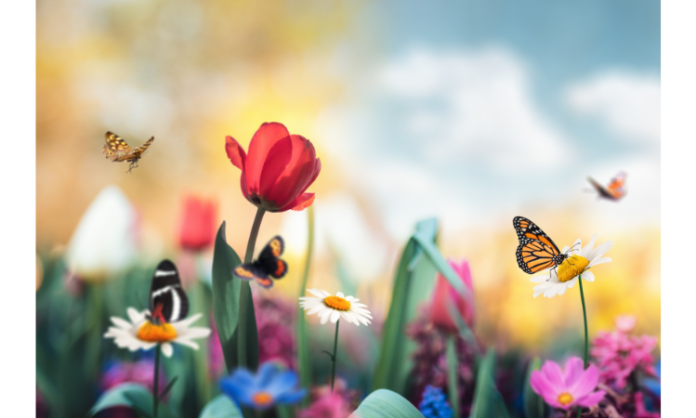 There are few sights as enchanting as a garden teeming with delicate, vibrant butterflies. These winged wonders are not only a joy to watch, but they also play a vital role in pollinating flowers. In this section, let's explore 10 best plants for attracting butterflies to your garden.
Milkweed (Asclepias)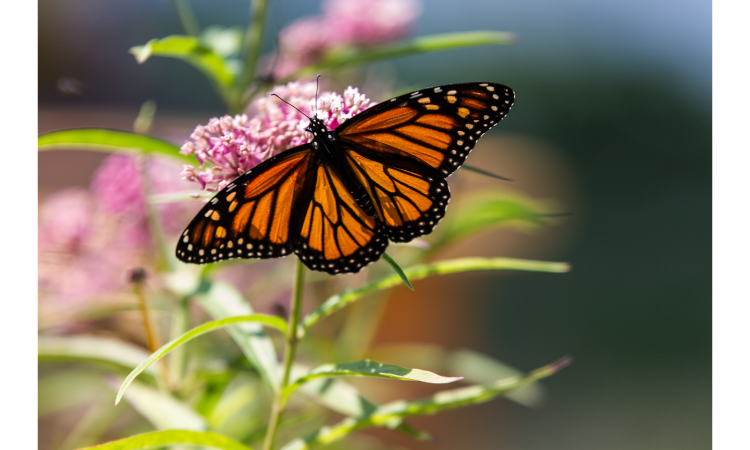 Milkweed is arguably the most crucial plant for butterflies, specifically the Monarch butterfly. It serves as both a food source for adult butterflies and a host plant where they lay their eggs.
Purple Coneflower (Echinacea purpurea)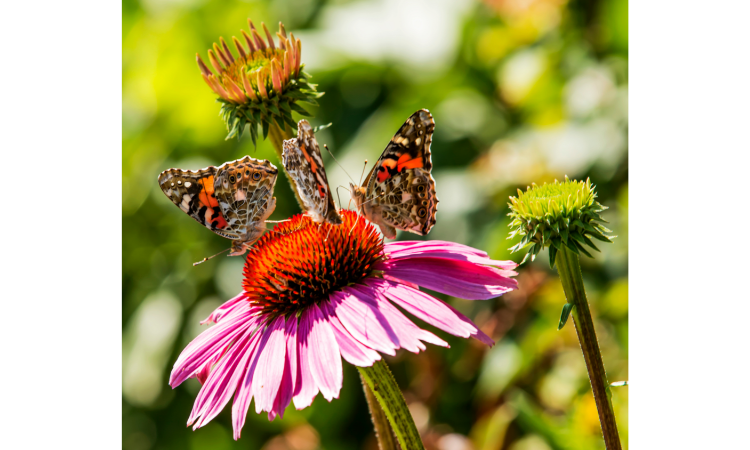 These robust, easy-to-grow perennials feature large, purple-pink flowers that butterflies find irresistible. Coneflowers also have the added benefit of being drought-resistant. They bloom for months during the summer, ensuring that your garden will be filled with life during the hot season. The blooms and seed heads attract these winged beauties. Coneflowers prefer full sun and average, well-drained soil.
Coneflowers are both host plants for the butterfly species Silvery Checkerspot and nectar plants for many species of butterflies, including small skippers.
Black-Eyed Susan (Rudbeckia hirta)
With their vibrant, golden-yellow flowers, Black-eyed Susans are a beacon for many butterfly species. These perennials are easy to care for, making them a perfect choice for novice gardeners. They bloom from July to September, bringing a lot of color and vibrancy to the summer garden. They prefer moist, well-drained soil and a lot of sunlight. These plants are really sun-loving!
Black-Eyed Susans are host plants for Bordered Patch, Silvery Checkerspot, and Gorgone Checkerspot butterfly species.
Butterfly Bush (Buddleia davidii)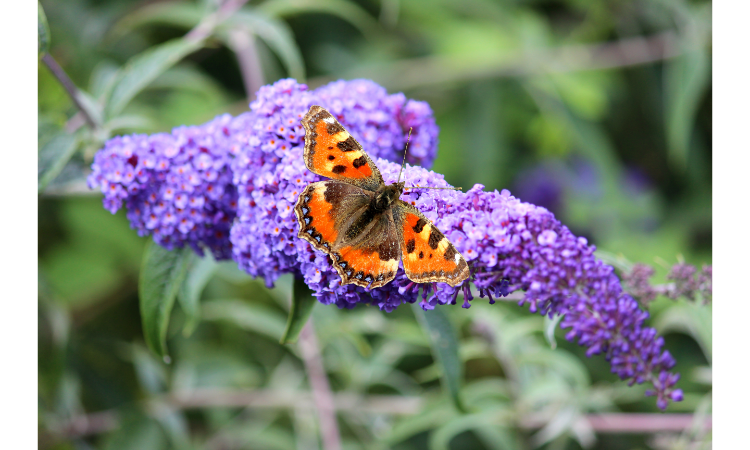 As its name suggests, the Butterfly Bush is a butterfly favorite. This plant boasts long, spiked flowers in a variety of colors that are rich in nectar. So, as the name suggests, this deciduous shrub is a magnet for butterflies. And, as a plus, the red-flowering type also attracts hummingbirds. However, it's essential to know that in the US, this plant is actually considered an invasive plant because it doesn't naturally grow only in the area you plant it. It is also pervasive enough to push out some native plants.
Butterfly Bush is pretty low-maintenance, and it thrives in average or medium moisture, well-drained soil in a sunny location.
Zinnia (Zinnia elegans)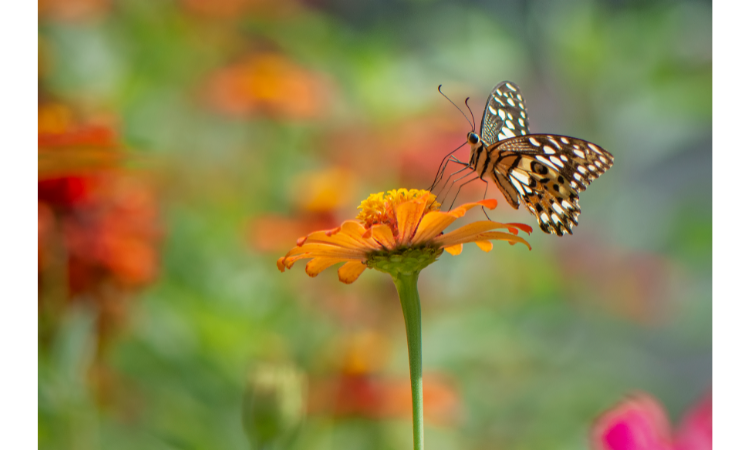 Zinnias are annuals that come in a variety of bright, beautiful colors. Their nectar-rich flowers are a surefire way to attract a multitude of butterfly species.
Joe Pye Weed (Eutrochium purpureum)
Named after a Native American healer, this tall, bushy perennial attracts butterflies with its clusters of mauve-pink flowers. It's also known for its medicinal properties.
Asters (Asteraceae)
Asters bloom in late summer and fall, providing butterflies with a late-season nectar source. They produce clusters of small, daisy-like flowers in a variety of colors. These flowers are both host plants for butterfly species such as Pearl Crescent and Silvery Checkerspot, but also nectar plants for species such as Sulfurs. Asters prefer well-drained, organically rich soil and sunny spots where they get full sun.
Goldenrod (Solidago spp.)
Despite often being mislabeled as a weed, Goldenrod is a beautiful perennial that butterflies love. It produces bright yellow flowers and blooms in late summer and fall. Goldenrods are appealing to most smaller butterflies, but one particular species that prefer them is Tiger Swallowtails. These plants also provide shelter to the larvae of butterflies and other beneficial insects. What's more, when planted next to vegetable gardens, they will attract insect pests away from your veggies.
Lantana (Lantana camara)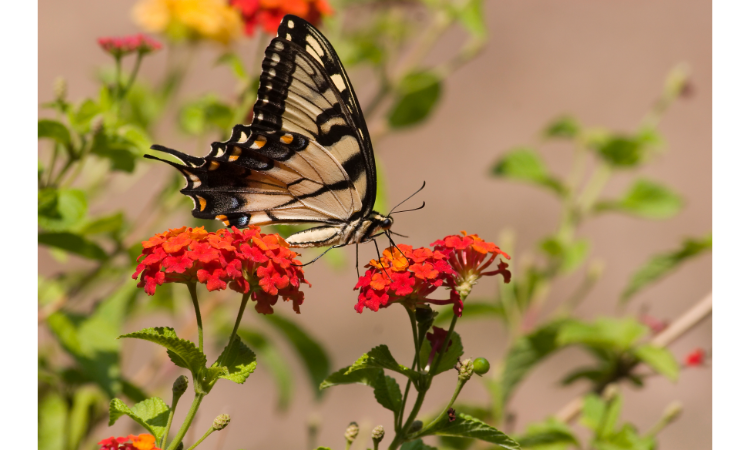 Lantana is a tropical, sun-loving plant that produces clusters of small, brightly colored flowers. Butterflies are particularly attracted to its plentiful nectar.
Lupine (Lupinus)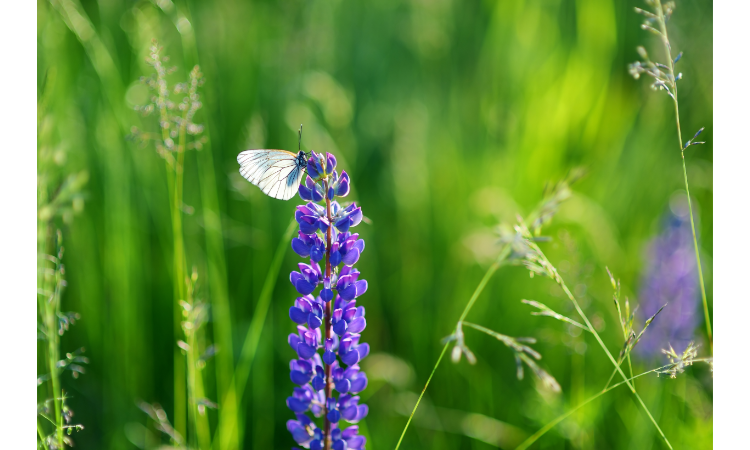 These tall, striking perennials bear spikes of vivid, pea-like flowers. Lupine is especially attractive to several species of butterflies, including the endangered Karner Blue.
Planting a butterfly-friendly garden is more than just a creative endeavor. It's a contribution to the local ecosystem and a commitment to supporting biodiversity. By choosing these 10 best plants for attracting butterflies, you are creating a garden that is vibrant, lively, and beneficial to these beautiful creatures.
Creating the Ultimate Butterfly Garden: Tips and Strategies
After acquainting ourselves with the 10 best plants for attracting butterflies and exploring various butterfly species, it's time to integrate this knowledge into designing the ultimate butterfly garden. A successful butterfly garden goes beyond just planting nectar-rich flowers; it requires a thoughtful approach that caters to the entire life cycle of a butterfly. Let's delve into some tips and strategies.
Location and Sunlight
Butterflies require warmth to fly, making sunny locations vital. Aim to place your garden in a location that gets at least 6 hours of sunlight each day.
Variety and Colors
Incorporate a variety of plants to attract a diversity of butterfly species. Butterflies are attracted to bright colors like red, yellow, orange, pink, and purple, so be sure to include plants with these hues in your garden.
Nectar and Host Plants
While nectar plants provide food for adult butterflies, host plants are necessary for butterfly larvae (caterpillars). As we discussed, Monarchs prefer Milkweed, Swallowtails favor Parsley and Dill, and the Karner Blue needs Lupine.
Plant in Clusters
Butterflies tend to prefer clusters of the same flower species. It allows them to minimize their flying time and maximize feeding. So, consider planting your flowers in bunches.
Continuous Bloom
Plan your garden such that at least a few nectar sources are blooming throughout the growing season. This way, your garden will continue to attract butterflies from spring through fall.
Water and Shelter
Like all creatures, butterflies need water. A shallow dish filled with water or a muddy area will suffice. Additionally, providing shelter, like shrubs or butterfly boxes, can offer butterflies a safe place to escape predators and unfavorable weather conditions.
Avoid Pesticides
Pesticides can be harmful to butterflies and their caterpillars. Opt for natural pest control methods, such as encouraging birds or beneficial insects, to keep pests at bay.
Creating a butterfly garden is an act of beauty and environmental stewardship. It supports local ecosystems and biodiversity, provides important habitats for these enchanting creatures, and adds beauty to our surroundings. With these tips, your garden can become a haven for the 10 butterfly species we've discussed, among many others.
Butterfly Species: A Closer Look at These Vibrant Visitors
Having already discussed the 10 best plants for attracting butterflies, let's now take a closer look at these fascinating creatures themselves. Here, we will delve into the world of 5 butterfly species that you might encounter in your butterfly-friendly garden.
Monarch Butterfly (Danaus plexippus)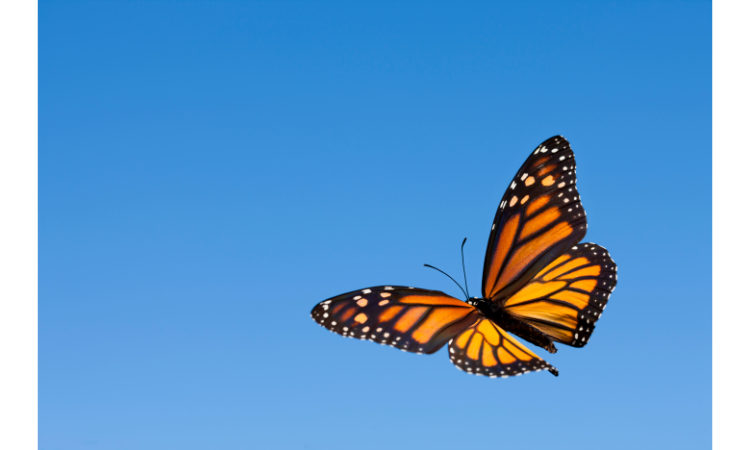 Monarch butterflies are arguably the most recognized butterfly species. These migratory creatures are particularly known for their attraction to Milkweed plants, which serve as both a food source and a host for their eggs.
Swallowtail Butterfly (Papilionidae)
The Swallowtail family comprises numerous species, many of which are distinguished by their large size and characteristic "tail" on the hind wings. Many Swallowtails are attracted to plants such as Parsley, Dill, and Fennel.
Painted Lady Butterfly (Vanessa cardui)
The Painted Lady is a widespread species known for its striking pattern of orange, black, and white. They're attracted to a variety of plants, including the vibrant Blue Pimpernel.
Red Admiral Butterfly (Vanessa atalanta)
Red Admirals are distinctive with their black wings, red bands, and white spots. They are often found near nettles, as they provide a food source for their caterpillars.
Eastern Tiger Swallowtail (Papilio glaucus)
These beautiful butterflies are native to Eastern North America. The males are yellow with black stripes, resembling a tiger, hence the name. They're often seen near Joe Pye Weed, Lilac, and Cherry trees.
The Butterfly Effect – A Broader Perspective
As we wrap up our discussion on butterfly gardening, it's important to note the broader significance of our efforts. The act of creating a butterfly-friendly garden contributes to a larger, global initiative – the conservation of biodiversity.
Biodiversity, the variety of life on Earth, is essential for the healthy functioning of our planet's ecosystems. Unfortunately, habitat loss, climate change, and other human activities are threatening biodiversity at an unprecedented rate. By choosing to plant a garden that supports local butterflies, you're taking an essential step toward protecting and preserving our planet's incredible diversity of life.
Butterflies are known as indicator species. Their presence, abundance, or absence can tell us a lot about the health of our local ecosystems. A thriving butterfly population is often a good sign of a healthy environment.
Moreover, butterflies play a significant role as pollinators. By moving pollen from flower to flower, butterflies, along with other insects and birds, facilitate plant reproduction, leading to fruit and seed production. This process is vital for the success of our gardens and the food we grow.
So, as you watch these beautiful creatures flutter around your garden, remember the bigger picture. Your butterfly garden isn't just a source of beauty and joy; it's a small but mighty contribution to our planet's well-being.
Conclusion
Planting a butterfly-friendly garden is more than just a creative endeavor. It's a contribution to the local ecosystem and a commitment to supporting biodiversity. By choosing these 10 best plants for attracting butterflies, you are creating a garden that is vibrant, lively, and beneficial to these beautiful creatures.
Your butterfly garden will serve as an open book, an opportunity to learn about the various species that visit, their life cycle, their favorite flowers, and their vital role in our ecosystem. Each fluttering visitor serves as a reminder of the complexity, interconnectedness, and beauty of nature.
Remember, gardening is an ongoing journey of learning, discovery, and connection. Continue to explore, research, and grow. Reach out to local garden clubs, online communities, or visit Garden Design to learn more and get inspiration.
Plant, nurture, and watch as your garden evolves into a vibrant sanctuary for these fluttering jewels. Happy gardening.